Students with disabilities who have been offered a room on campus for the next academic year can now apply for an accommodation bursary.
The Disability Service announced the bursary, which will be administered by the Senior Tutor's Office on behalf of the Disability Service.
In an email to The University Times  Director of the Disability Service Declan Treanor said it is a means-tested bursary "for those who face financial difficulty in meeting the costs of accommodation on campus".
ADVERTISEMENT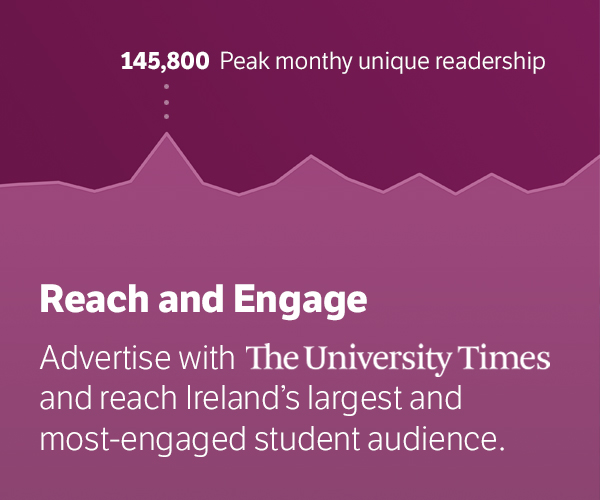 "The Bursary is funded by Trinity Development & Alumni and is made possible by the generosity of alumni and donors to Trinity."
In order to qualify for the bursary, students must have already received an offer of campus accommodation via the Special Consideration Form A which is available to students with disabilities. Students must also have evidence of certain financial circumstances.
Students eligible for the bursary have until 5pm on June 22nd at the latest to submit an application with the suitable supporting documentation.
Applicants must fill out an online form with the relevant supporting documentation for their application. Suitable documentation includes a SUSI letter, proof of Back to Education or Disability Allowance and proof of the applicant's or their family's income.
Questions or queries about the Bursary can be directed to [email protected]
This week Minister for Higher Education Simon Harris and Minister for Housing Darragh O'Brien announced a new bill that would see the upfront payment upon the start of any tenancy – including students living in purpose-built student accommodation – restricted to the value of no more than two months' rent.
Under the new bill, any upfront payment upon the start of a tenancy will be restricted to the value of no more than two months' rent.
The bill also provides that students in student-specific accommodation can exit their contract with 28 days' notice.
Currently, student renters often have to pay rent upfront, or in two instalments during the year. An opt-out option is included in the bill for renters who still wish to make a large upfront payment.