Trinity has been named as a Basketball Ireland "Centre of Excellence" becoming one of six such centres in the country.
As a Centre of Excellence, the Sports Centre can now host international fixtures as well as national senior competitions.
It can also be used for training camps for international sides and Basketball Ireland academies, intervarsity competitions as well as local school cups and blitzes.
ADVERTISEMENT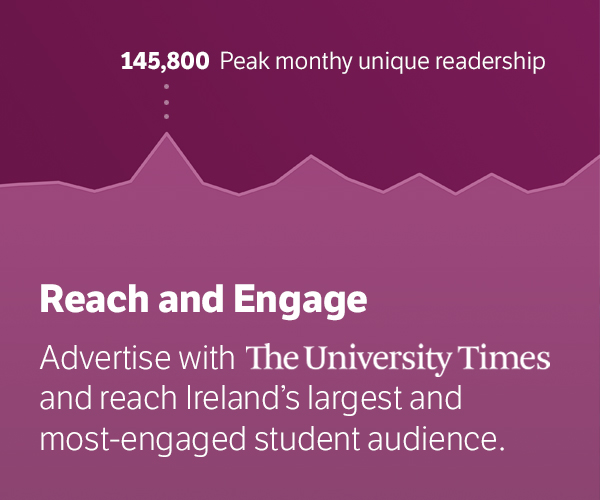 It also means that the Sports Centre will provide players with access to strength and conditioning, sports medicine, sport psychology, diet and nutrition, sports management and administration, coaching development and training, and will also have media and meeting facilities.
Limerick IT was also awarded Centre of Excellence status today.
In a press statement, Head of Sport and Recreation at Trinity Michelle Tanner said: "We are delighted to be announced as a Basketball Ireland Centre of Excellence and support the growth and development of the sport at Trinity College Dublin and the wider community. This new partnership will be hugely beneficial to the development of talented student athletes, as it will provide a clear pathway for them to fulfil their sporting potential."
"We are excited that this partnership undoubtedly aligns with the recently launched Trinity College strategy 'Towards 2025: Community and Connection' and will enable us to attract students and the local community alike to our wonderful campus to attend international and national basketball fixtures."
Speaking in a promotional video, Meteors player Sarah Kenny said: "As a player it's great to get the recognition. Basketball has always been in the background to other sports and it hasn't had great funding. So it's great to see such an initiative on the side of Basketball Ireland and also Trinity taking part. It's great to see them come together."
Basketball Ireland CEO Bernard O'Byrne added in a press statement: "This is another significant announcement to have renowned institutions like Trinity College Dublin and LIT as Basketball Ireland Centres of Excellence. They both have a strong track record in basketball and this commitment further reinforces it."
"With Ulster University, NUI Galway, Waterford IT and Letterkenny IT already announced, it illustrates our commitment to have a geographical spread of these facilities across the country, to reach all corners and provide top notch facilities for our basketball community, continuing to provide platforms for the growth of our sport."