A new Trinity sport scholarship programme has been announced for members of the Gaelic Players Association (GPA) attending the Trinity Business School beginning in the next academic year.
The programme is part of an agreement between the GPA and Trinity Business School who will combine to fund the scholarship.
Intercounty GAA players who have been accepted into an MBA programme in Trinity Business School will be eligible for the scholarship.
ADVERTISEMENT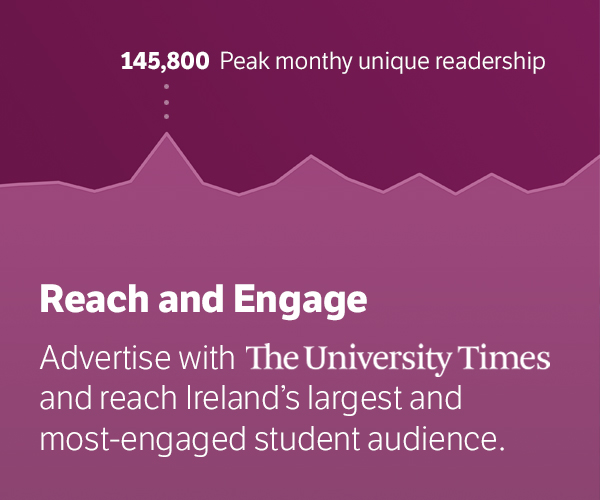 Trinity Business School will offer a 50 per cent reduction in their fees for the MBA while the GPA will fund the remaining 50 per cent.
The GPA will nominate a selection of candidates to the Trinity Business School who will then make the final decision for successful sport scholars based on the normal academic procedure.
A similar partnership agreement will follow next year to include the master's degree programmes at Trinity Business School for the 2022/23 academic year.
As part of the agreement, the GPA will also assist in promoting the Trinity Business School programmes on offer to its members.
In a press statement, Ciarán Barr, GPA head of operations and finance, said: "This is the latest in a series of significant educational announcements that we have been very pleased to make to the benefit of our members."
"On behalf of inter-county players, I would like to thank all at Trinity Business School who have made it possible to establish this scholarship. We look forward to working with them to strengthen links between the two organisations."
Prof Andrew Burke, dean of Trinity Business School, said in a press statement: "Competitive sports provide a great arena in which leadership skills are revealed and nurtured. It makes sense to further develop this talent pool for sustainable high performance business through an MBA."
"Trinity Business School are delighted to engage with the GPA to enable the transformation of leaders on the GAA field to the international arena of business."
"Our triple accredited MBA is uniquely a project-based MBA with a leadership focus so provides a great fit for into-action orientated elite players from the GPA. We look forward to the positive contribution that these graduates will bring to sustainable business and society."
Lisa Cafferky, student sport pathway manager at Trinity Sport, said in a press statement: "We are delighted to help bring together the Gaelic Players Association and Trinity Business School to establish this MBA scholarship. This exciting partnership highlights our joint commitment to the holistic development of talented student athletes and supporting them to fulfil their personal, academic and sporting potential."
This is the second such sport scholarship programme that the Trinity Business School supports. They also fund the Global Graduate Sport Scholarship programme – one which allows basketball players to study for their MBA while playing for Trinity Meteors and College's intervarsity team.
This year, two American basketballers, Phoebe Sterba and Megan Swords, came over on the scholarships but did not play a competitive game due to lockdown restrictions.