Trinity Sport has given this year's graduating students free access to College's sporting facilities and club sessions until August 31st, 2021.
The offer comes after a year in which sporting opportunities were greatly restricted due to the coronavirus pandemic.
Normally, graduates would have to pay a membership fee to join the Trinity Sport Alumni club upon the expiry of their student card on May 31st. This would enable them access to Trinity's gym, pool and sport club training sessions.
ADVERTISEMENT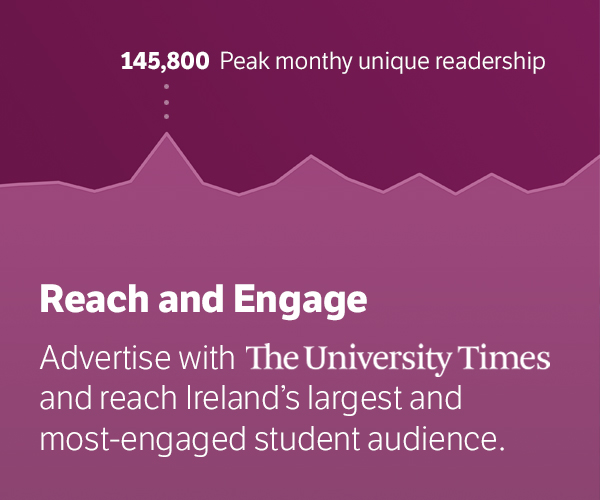 The deal from Trinity Sport also entails the opportunity for these students to book in for a free climbing session.
It does not apply to all graduates. Beneficiaries must be Trinity students with an expiry date of May 31st, 2021.
In a statement to The University Times, Trinity College Dublin Students' Union (TCDSU) President Eoin Hand said: "I'm delighted to see this offer from Trinity Sport to Trinity Alumni. This is something I raised with Trinity Sport last month and it is great to see it come to life."
"I am also glad to see a summer extension for all graduating students as well to ensure students still have access to the newly reopened gyms and facilities. Great to work with Sports so proactively on this."
"I have also received strong commitment from sports that there will be an increased presence of sports and increased activities for students to make up for the lost time! Hope this is beneficial to all students to keep active", Hand added.
From September, this year's graduates will have to join the Trinity Sport Alumni club at a discounted cost of €145 in order to obtain access to the gym, pool, and sport club training sessions.
Trinity Sport are also offering graduating students a 21 per cent discount for the Trinity Sport+ online fitness platform at a rate of €70 for one year's access.
Trinity's sporting facilities reopened on Tuesday after having been closed since December due to the recent lockdown restrictions. Patrons must still book in for a slot in the gym and wear face masks while in the facilities, unless they are exercising.
All competitive matches have also returned on campus for the first time since October.