Minister for Higher Education Simon Harris has said that college re-opening plans will go ahead, even if some students are not vaccinated by September.
Last week, Damien McCallion, who oversees the coronavirus vaccination rollout, told the Oireachtas health committee that "those in their 20s" will be vaccinated in August and September.
Eighteen to 20 year olds will follow from that, "maybe nudging into early October depending on supply".
ADVERTISEMENT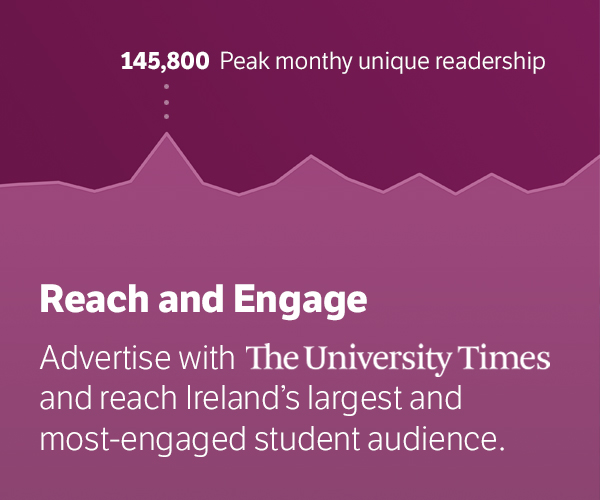 But speaking today on RTE's Morning Ireland radio programme, Harris said that even if the AstraZeneca and Johnson & Johnson vaccines were not to become available to that age group, "a very significant majority" of students will be vaccinated in time for the new college year.
Unvaccinated students will be able to return to campus along with everyone else, he said.
He added: "Our re-opening plan for colleges is not dependent on every single individual being vaccinated. Our re-opening plan for no part of society has been based on that."
"The government has deemed third level to be essential – we made that decision a couple of weeks ago … we'll basically be treating the college campus like any town or village – how can you safely operate and live within it in a COVID context?"
Trinity is among four universities currently trialling the use of antigen self-tests to prevent outbreaks on campus.
In an email statement to The University Times, prominent Trinity immunologist Luke O'Neill said that if "public health guidelines are followed and also antigen testing [is used], then it should be fine for unvaccinated students to attend in person".
Participants in the pilot scheme will take a self-collected sample from their nose or mouth for testing. College is also trialling an app that will allow participants to get their test results.
Earlier this month, the government announced re-opening plans for the next semester of college, which include commitments from universities to provide all students with in-person learning.
"It is expected that the majority of the people over 18 in Ireland will have been vaccinated by September 2021, and so planning is proceeding on the basis that full resumption of on-site activity is possible", the Department of Higher Education stated in a document published earlier this month.
Under the reopening plan higher education institutions must commit to "ensuring that all learners across all areas have a significant scheduled period of on-site learning".