Trinity Senator Ivana Bacik has been elected to the Dáil on the ninth and final count in the Dublin Bay South bye-election.
The Labour senator topped the poll with 30 per cent of first-preference votes, running over 1,200 votes ahead of Fine Gael's James Geoghegan, who finished in second place.
Bacik is Reid Professor of Criminal Law in the Trinity Law School, and is also a former president of Trinity College Dublin Students' Union (TCDSU).
ADVERTISEMENT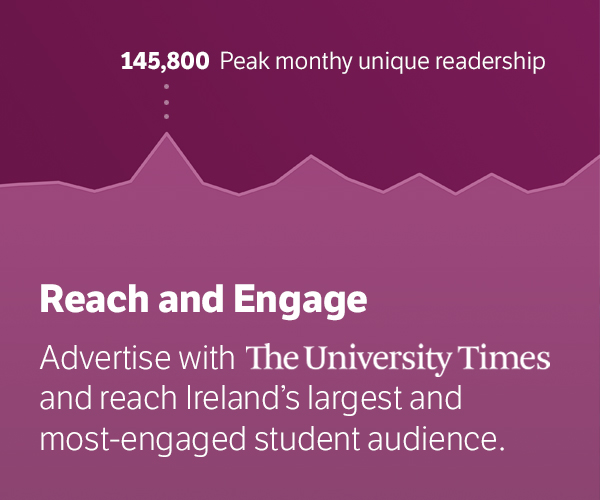 A senator for the University of Dublin panel since 2007, Bacik was last elected in April 2020 alongside fellow Trinity graduates David Norris and Lynn Ruane.
A bye-election for Bacik's Seanad seat will now have to be held in the next six months.
Bacik famously served as TCDSU president in 1989, when she was brought to court by the Society for the Protection of Unborn Children for publishing information on abortion in TCDSU's freshers' handbook.
In 2018, Bacik played a leading role in the successful campaign to repeal the eighth amendment. Speaking to The University Times before the results of the referendum were announced, Bacik said that "the student campaign has been hugely important in mobilising generations of young people".
The by-election was called after Fine Gael TD Eoghan Murphy resigned in late April this year to pursue a career in "international co-operation, human rights and diplomacy".
Fine Gael's James Geoghegan was considered early on to be the frontrunner in the election, but dissatisfaction with his party's record on housing, as well as voters' frustration with coronavirus restrictions, saw his support dwindle as the campaign played out.
His campaign was also characterised somewhat by appealing to voters not to put a Sinn Féin candidate into the vacant seat.
Geoghegan gained 26 per cent of first-preference votes. Sinn Féin's Lynn Boylan, who finished third, received just under 16 per cent of first preferences.
Polls in the lead up to the election had shown the pool of 15 candidates narrowing to a two-horse race with Bacik just behind Geoghegan.
Last week an Irish Times/Ipsos MRBI poll showed Geoghegan with 27 per cent support, leading Bacik by five points. Boylan was in third place with 13 per cent.
Bacik was named Irish Woman Lawyer of the Year in 2019.