Construction work will officially begin on Trinity's E3 Learning Foundry after a ceremonial sod-turning on the site today.
The ceremony was attended by Provost Patrick Prendergast, who turned the first sod on the site, Minister for Higher Education Simon Harris and entrepreneur and philanthropist Martin Naughton.
Naughton donated €25 million to the project, which will be named after him.
ADVERTISEMENT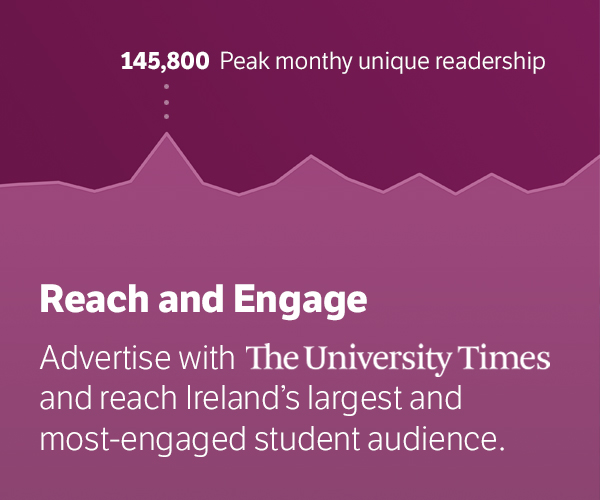 E3 will facilitate an additional 1,600 places for STEM students. The 7,300m-square metre buildings will enable College to "teach in new ways which encourage teamwork, design, and project-based activities".
In a press statement, Harris said: "It is great to reach this milestone in the delivery of the E3 Learning Foundry. This new building will further strengthen Trinity's reputation for excellence and will provide cutting edge facilities for students and staff."
Those involved in the design, construction and operation of the building will strive to achieve high levels of sustainability.
"Climate action is the defining challenge of our times and it is great to see this focus reflected both in the sustainable design of the building itself and in the learning and research that will take place within it", he said. "Investment in quality higher education infrastructure is a key priority for this Government under Project Ireland 2040 and we are delighted to work in partnership with philanthropic donors, such as the Naughton Foundation."
Naughton added in a press statement: "E3 represents a real step change in education which will benefit future generations for years to come. The innovative E3 Learning Foundry will enable Trinity to increase the number of students studying STEM subjects and hire excellent academics in emerging disciplines such as climate science and environmental microbiology."
Provost Patrick Prendergast said that "technology, developed and applied by humans who respect the natural world, can and will create many of the solutions to today's environmental and societal problems".
'To solve these daunting challenges here in Ireland as elsewhere, we must remodel our educational systems. The Martin Naughton E3 Learning Foundry is a very tangible step to produce excellent graduates with the necessary tools to solve the challenges that have become all too obvious."
"We've adopted the expression 'balanced solutions for a better world' and I'm happy, but not surprised, to see how many of our young people have already shown an interest in studying courses in these areas to find and develop those solutions."
Prendergast's tenure as provost concludes on August 1st.