Provost Patrick Prendergast has unveiled a portrait of Trinity alumnus and Senator for the University of Dublin David Norris.
First elected to the Seanad in 1987, Norris has held the position for almost 35 years.
Norris graduated from Trinity with a BA in English in 1967. He became a scholar in 1965. Norris held the position of lecturer in the School of English at Trinity for almost 30 years, where he emphasised the writings of James Joyce.
ADVERTISEMENT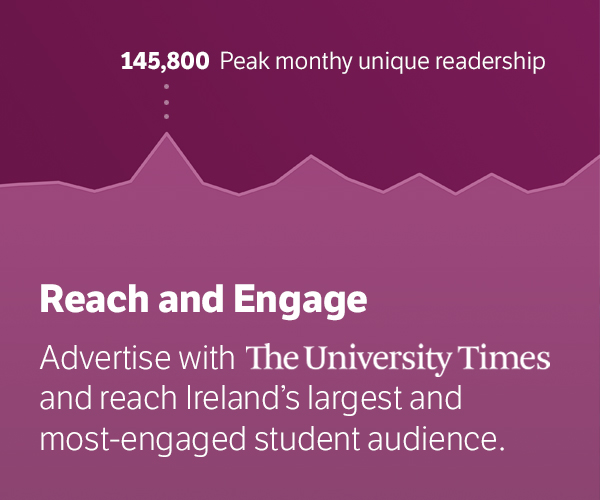 Speaking at the unveiling of the portrait of Norris yesterday, Prendergast said: "In all these roles, he has been distinguished by his eloquence, his energy and his dedication for human rights. His great historic action is of course the over-turning of the criminalisation of homosexuality."
"This was a remarkable crusade of fourteen long years. It took him to the High Court, then to the Supreme Court and finally, triumphantly, to the European Court of Human Rights, where he succeeded. The law was repealed in Ireland in 1993. The whole country owes him a debt of gratitude."
"This is his most historic and seminal achievement but he has many more, including the protection of Georgian Dublin. Indeed the Georgian oasis that is North Great George's Street, with the James Joyce Centre, is one of his great legacies", he added.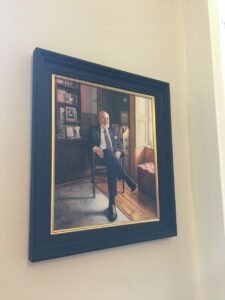 The portrait of Norris was painted by Jim Harkin and will hang in the Ante room of the Provost's House. A portrait of former chancellor Mary Robinson also hangs in the same room. Norris and Robinson graduated from Trinity in the same year and are renowned for their work for human rights, both in Ireland and abroad.
Prendergast said the painting is "immediately and distinctively David. It is David in full flow, as it were, leaning slightly forward, ready to engage – about Joyce, Yeats, architecture, politics, life, literature".
"Particularly apt is his proximity to our former Chancellor, Mary Robinson, who became a Foundation Scholar in the same year as David, and was a colleague of his in the 1970s when she was also on the Trinity staff", he added.
"David, this is well and truly my final engagement as Provost. I couldn't have imagined a better note to end on", the Provost concluded.
Norris was re-elected to the University of Dublin panel in the Seanad in April 2020 on the fourth count.