The Science Gallery has launched a limited-edition publication, SYSTEMS, documenting the evolution of an exhibition originally due to open in summer 2020, before the pandemic halted the plans.
The "exhibition in a box" aims to re-imagine methods of "exploring and untangling the many complex systems, both visible and invisible, that surround us".
Staff and students can order a copy from the Science Gallery's website.
ADVERTISEMENT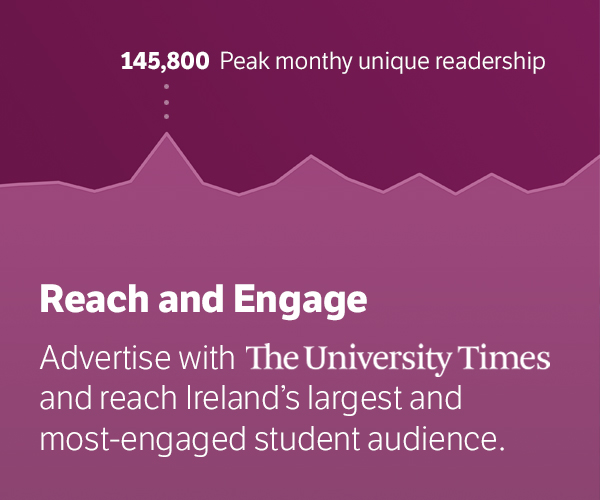 In a press statement, the Science Gallery's Head of Programming Aisling Murray said "we pivoted the exhibition more times than I can remember – it may hold the record for most brainstorms, concept notes and presentations ever in Science Gallery Dublin".
"As our plans for how to execute the exhibition evolved, so did our ideas on what a conversation about SYSTEMS now meant. What had been minor themes in our original exploration now took on more prominent and important roles."
"With the world at a standstill", she added, "it felt like the systems in which we exist and the
infrastructure that supports our societies were being tested and exposed".
She added: "We already knew that in 2021, we wanted to take a year-long look at BIAS, exploring AI, Ethics, Trust and Justice, and suddenly SYSTEMS and the ideas explored through the selected works here seemed like the perfect primer and lens through which to set the scene."
SYSTEMS features Irish and international artists including Adam Harvey, Ingrid Burrington and David Thomas Smith. The publication also includes contributions from researchers such as professor of 19th-century history Ciaran O'Neill.
In May, TU Berlin became the ninth university worldwide to join the Science Gallery Network.
Aside from Dublin and Berlin, the network includes galleries in Atlanta, London, Detroit, Melbourne, Venice, Bengaluru and Rotterdam.
Speaking after the announcement of TU Berlin's gallery, Executive Director of Science Gallery International, Andrea Bandelli said: "From its goal of actively contributing to shaping the future, to its highly international flavour and its recognition of the need for interdisciplinary and transdisciplinary approaches to teaching, research and science communication, TU Berlin is a perfect fit for Science Gallery."
"Moreover, as a city, Berlin is at the vanguard of unique cultural experiences and is a leading light across the worlds of technology, art and design."
She added: "I am confident that Science Gallery Berlin will be very well received when its doors open in the city and will have much to contribute to conversations in Berlin, Germany and beyond."
Correction: 04:41pm, July 22nd, 2021
An earlier version of this post incorrectly stated that Provost-Elect Linda Doyle was a contributor to SYSTEMS. In fact, she was a curatorial adviser.