Three Ireland has partnered with Trinity to launch a new scholarship programme for female students doing undergraduate degrees in science, technology, engineering and maths (STEM).
Valued at €20,000 each over a four-year bachelor's degree, 25 students will be awarded the Three Ireland Scholarship over the next five years.
The scholarships aim to attract women from Ireland and internationally to study undergraduate STEM courses at Trinity.
ADVERTISEMENT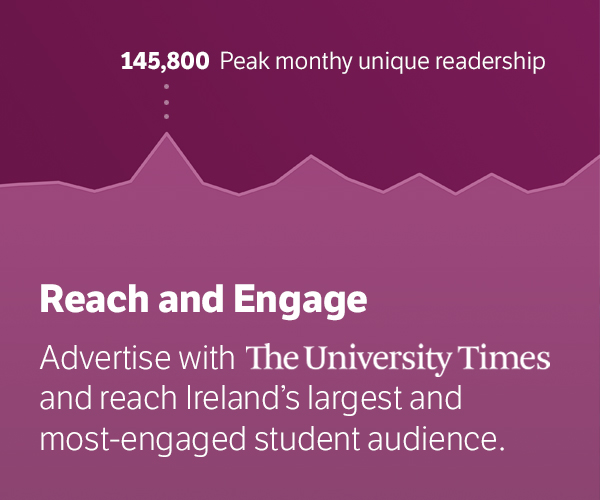 The company also announced two new fully-funded Access Teacher Fellowships.
The two Three Ireland Trinity Access Teacher Fellowships, each lasting three years and worth €75,000, will be funded by the telecommunications company as part of Trinity Access Pathways to STEM.
Trinity Access partners with secondary schools in "areas of concentrated disadvantage". The individuals awarded the Three Ireland Access Teacher Fellowships will work in partner schools to improve the quality of mathematics education within the Junior Cycle.
The fellowships will play a key role in encouraging the study of higher-level mathematics in schools.
In a press statement, Provost Patrick Prendergast said: "This project is very worthwhile. I'm really delighted that Three has decided to support the teaching of maths at secondary level and STEM subjects for women in Trinity at third level."
"By working together", he said, "we can help to persuade people to study these subjects and introduce them to the beauty and wonder of maths and science".
Three Ireland and Three UK Chief Commercial Officer Elaine Carrey added: "We are delighted to partner with Trinity College Dublin to support these scholarships for women in STEM and Trinity Access Teacher Fellows."
"It is crucial that the technology sector recruits employees from a range of backgrounds in order to drive greater innovation and diversity in the workplace", Carrey said.
"As a large employer in the STEM sector," she added, "we recognise the role we play to ensure the talent pool is as diverse as possible, and these scholarships are part of these efforts."
"This is just the beginning of an exciting partnership with Trinity College Dublin and will greatly complement Three Ireland's wider Diversity, Inclusion and Belonging programme."