Trinity's Head of Sport Michelle Tanner has been appointed to the Board of Sport Ireland.
As a member of the Board of Sport Ireland, Tanner will be jointly responsible for setting the broad strategies and policies of Sport Ireland.
The board has oversight responsibility for the activities of Sport Ireland.
ADVERTISEMENT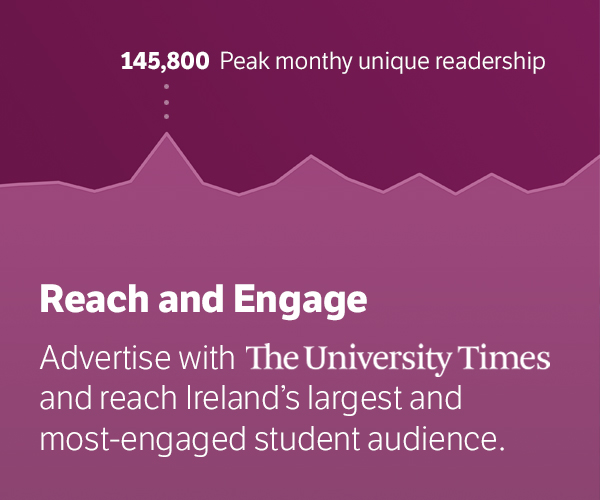 Tanner was appointed along with Deirdre Ryan, Miriam O'Callaghan and Páraic Duffy.
Tanner said in a press statement from Trinity Sport: "It is a great honour and privilege to be appointed to the board of Sport Ireland. Sport Ireland's role in supporting the sport sector and leading the development of sport has never been more crucial than at this present time."
"I am looking forward to working with the board of Sport Ireland and Minister for Tourism, Culture, Arts, Gaeltacht and Media, Catherine Martin and Minister of State for Sport, Jack Chambers on the policy, planning and development of sport in Ireland", she added.
Matthew Dossett, Deputy Head of College's Sport and Recreation, said: "Trinity Sport are immensely proud of our colleague Michelle on her appointment to the board of Sport Ireland."
"Michelle is a tremendously supportive and trusted colleague and with all her experience, knowledge, and passion I have no doubt she will be a great addition to the board of Sport Ireland", he said. "Michelle's addition will ensure student sport will be at the forefront of planning and development at the top level in Irish sport. I wish her the very best in this new role."
As her role on the Board of Sport Ireland is undertaken in a voluntary capacity, Tanner will remain Head of Sport and Recreation at Trinity.
In a press statement from the Department of Tourism, Culture, Arts, Gaeltacht, Sport and Media, Minister of State with Responsibility for Sport Jack Chambers said: "This is an important time for the sport sector as we continue to see a return to sporting activity following what has been a very challenging period. I believe that each of the four new members will make a valuable contribution to the board in its work to ensure that we retain a strong and vibrant sector as we emerge from the pandemic."
Tanner's work in Trinity includes strategic development, profile, management, staffing, resourcing and promotion of sport, infrastructural projects, representation, stakeholder engagement and planning. She has responsibility for a portfolio of 67 acres of outdoor sports and 13,000 square metres of indoor sports facilities.
She is a former international volleyball player with the Irish senior team.