The easing of coronavirus restrictions in Ireland has allowed for the slow reopening of the arts, including the possibility of more in-person theatre – despite needing to be reduced in capacity. This resurgence has provided a playground for young Irish creators to experiment and bounce back from the desert of opportunities lockdown had to offer.
At the foreground of this renaissance is this year's Dublin Fringe Festival, supporting bold and dynamic artists in their energetic return to creating in the performing arts sector. Notably, the festival has provided support to many young Trinity graduates in their projects for the Fringe throughout the years. The University Times spoke to six Trinity graduates involved in the Fringe Festival about how the theatre scene is bouncing back and enabling new opportunities for the young Irish experimental artists.
Whilst offering a number of opportunities to think outside the box and re-evaluate the work created, online theatre is also associated with many challenges. For Trinity film studies graduate and creator of Minseach Sibéal Davitt, the experience of creating theatre online has been "a bit of a nightmare", with her experimental, dance-heavy show facing numerous obstacles within the confines of Zoom. When finally entering into the rehearsal space, the feeling of intensity was "simply fantastic" for everyone, according to Davitt, who hopes her show will create the feeling of an audience again. Similarly, Eoghan Carrick, an adjunct teaching fellow at Trinity and the Lir, and a co-creator of Rescue Annie notes his realisation that online theatre lacks the "energy channelling back and forth between the stage and the audience", which made people appreciate live experience more.
ADVERTISEMENT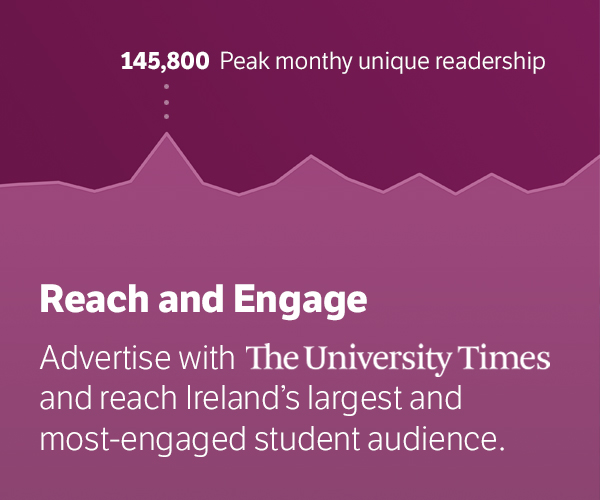 For Emer Heatley, the writer and performer of I Feel You Apart From Me, the pushback of the arts is synonymous with a sense of excitement, demonstrating that "art thrives in times of great trauma and challenge". At its simplest, Heatley hopes this new momentum to the performing arts scene "will mean that lots of people are just absolutely desperate to make and go see stuff as well", which would create a dually prosperous landscape for both audiences and creatives. Eoin McEvoy, the co-creator of Idir Mise Agus Craiceann Do Chluaise along with Ciara Ní É, extends a similar viewpoint, noting that he "will go to the theatre much often now that [he] can again". McEvoy further envisions that audiences will "be delighted to get back out into the theatre space to be taken on a journey in a different way", referencing a distinct but exciting shift in theatrical form, predicting that it will "hit you in a different way".
Similarly, Matthew Talon, a recent Trinity English studies graduate who wrote and performed his comedy Fetish 101 for the Fringe, finds that "there is a real air of excitement about getting back, where everyone is thinking in terms of how exciting it is going to be to get the shows going and to have actual theatre for audiences to consume".
Carrick also shares the sense of excitement with the other artists, noting that the live theatre "is very much needed". He also highlights, however, how different this year's experience is going to be since "we spent a year … being afraid to get close to people", and it will take us some time "to remember how to be together" again.
When asked about how the theatre scene is bouncing back, Heatley has observed that it has "opened up so many new avenues that have been revealed to people through having theatres shut down" and has "completely blown wide open the idea that you have to pay for a ticket and sit in a room somewhere". In her view, this shift provides an exciting new environment for the performing arts, opening up many new opportunities in an industry which was previously perceived as "elitist and cliquey", in terms of form and medium.
Indeed, the concept of theatre and the variety of creative possibilities the sector offers has been used to the advantage of artists producing for the Fringe. Despite originally being pitched as an in-person stand-up comedy show, Talon played with the online lecture format, using it "to parody and make fun of the mistakes that lecturers make, which worked really well with the content of making something about sexuality". This shift in media has enabled Talon to deal with a comedy about sex in a "non-judgemental way", as well as "to be very in control of the whole process", highlighting the advantages that prevailed in post-lockdown theatre.
Minseach, in turn, plays with the media of sound and dance, using Davitt's body as "an instrument" for the score of the show to emerge from. Her collaboration with Sinead Diskin to find the show's voice allows the element of spontaneity to remain at the heart of Minseach. For a production focused on Irish language and culture, this also acts to inadvertently showcase the life felt in the language today, through the medium of sound of all things.
Carrick and Jones, being "aware of the fact that people are coming back into the theatre with a little bit more distance", explore the notions of proximity and bodily autonomy in Rescue Annie. The show will commence as an intimacy coordination workshop, delving into "the ideas of intimacy in a world where people have forgotten how to touch". Having had to abandon the original idea of bringing an audience member on stage due to the restrictions, the creators will employ headphones and binaural microphones to "put the audience into a Resusci Anne". Also focusing on audio as a medium, Heatley's I Feel You Apart From Me is a show built entirely from WhatsApp voice notes, which she felt to be "a really rich form of communication, allowing people to speak in a more longform way, almost like letter writing".
McEvoy and Ní É's production, Idir Mise Agus Craiceann Do Chluaise, also makes use of the audio format, with the audience walking through the different sets listening to music and voices. When asked how this hybrid production fits into this new era of theatre, Ní É notes that it "feels like a stepping stone to bring us back from virtual life into reality". The pair further emphasise the need for such hybrid productions, due to audiences "craving the in person experience," with the medium of audio as a forerunner of this shift in theatrical productions within the experimental young Irish creative scene.
Dublin Fringe Festival will take place September 11th to 26th on various platforms.