The Erasmus exchange programme is one of the most important projects that the EU has undertaken, French President Emmanuel Macron told students in Trinity today.
Macron took questions from students in a question-and-answer session in the Dining Hall focused on vaccine inequality, European co-operation and accessibility issues in education.
Speaking about access to education, he noted problems of accessibility faced by students throughout Europe, adding that "if each student in Europe had a laptop paid by Europe I think that would make sense".
ADVERTISEMENT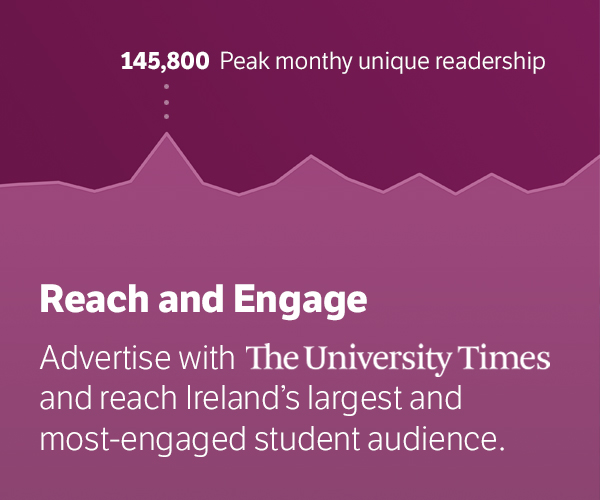 When questioned about accessibility and inclusion for people with disabilities. Macron said that "we are too slow in terms of access to transport of public buildings — it's still very difficult".
When asked by Macron what suggestions he had on inclusion of disabled people, PhD student Vivian Rath emphasised the importance of involving people with disabilities in decision-making.
Faced with questions on the EU vaccination programme and vaccine inequality, Macron said that the rollout of vaccines through Covax — the EU programme aimed at equitable access to vaccines — "was definitely too slow".
He said that this was due to an initial slow vaccine rollout within the EU. At the beginning of the rollout the EU was "very short in terms of doses available", he said.
Macron put the delays down to problems with production and noted the role of developed countries in buying up large amounts of vaccines.
He stated that vaccine shortages in continents such as Africa are "precisely due to the fact that these regions produce a very low quantity of vaccines and doses".
Macron went on to say that "all rich countries saturate the markets by over-buying doses to protect themselves" pointing out the solution to this is that "we have to increase donations".
Speaking about European recovery response to the pandemic Macron highlighted the Coronavirus Economic Recovery Fund.
"During this crisis, we decided the recovery package, which was a unique and a revolutionary decision because we decided to invest together and to raise money together on the market."
On the topic of a post-coronavirus world Macron said: "I believe that governments in Europe need to continue to invest in our research technology industry in the long run, and also change our mindset and the concepts we relied upon. The economy is once again geopolitical."
"The European Union", he said, "is a political body. We cannot compromise with peace, stability and history".
A prominent feature of the European project highlighted by Macron was the Erasmus exchange programme, which he described as "one of the most powerful decisions and programs made by the EU".
Thanking Macron for his involvement in the session, Minister for Higher Education Simon Harris said: "I really look forward to Ireland and France, working together to do even more in skills, human capability, talents, science and research."
In his closing remarks Macron told students, "I think you will have a very special role for our continent" and advised them to find solutions to the problems this generation faces "through science, knowledge, co-operation, education".