College has stuck by its policy of lectures with fewer than 50 students taking place in person.
This is despite the School of Physics yesterday informing students that all lectures will begin online due to a lack of venues large enough to allow for social distancing.
In an email statement to The University Times, Trinity Media Relations Officer Catherine O'Mahony said: "Each school within Trinity has been asked to make all lectures for more than 150 students online and to make all lectures for fewer than 50 students in-person."
ADVERTISEMENT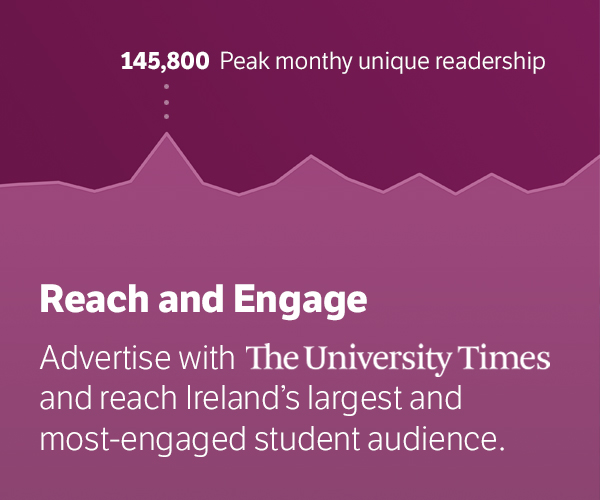 "Trinity is engaged in a detailed consultation process with all relevant parts of the university to map out the plan for a return to college next month. That process is not yet complete so it is premature to talk of social distancing rules or the size of lectures in November", she said.
"The consultations will finish by the end of month and will then be communicated to students and staff."
She added: "Government, which has always been respectful of university autonomy, is encouraging each university to make its own rules based on the situation on the ground. Each university is making its own provisions for the return to college."
In an email sent to international third-year physical sciences students, course director Prof Cormac McGuinness said that because students will be expected to keep social distance of at least one metre, "until November 1st, lectures will be either pre-recorded or live-online videos".
Conversations with first and second-year physical science students have revealed the policy appears to apply to all School of Physics cohorts.
Lectures will take place online "unless we have access to larger venues," he said.
Indoor social-distancing requirements on campus will be lifted for the second half of the semester.
The email added that in-person lectures may be held if larger venues are available.
Earlier this week, The University Times reported that College has lifted the one hour and 45-minute time limit for labs and practicals. All JS physical science laboratory practicals will be held in-person on campus.
McGuiness also confirmed that any face-to-face lectures will be recorded for later viewing and that timetables will be made available to students from September 1st.