It was the moment students had been waiting for. For weeks, Trinity students have been kept on their toes as to what campus life would look like come September.
Some schools, such as history and physics, announced plans in dribs and drabs. Two weeks ago, College confirmed that lectures over 150 will continue online and that for lectures between 50 and 150, individual schools can decide whether they should be in-person or online. Other third level institutions – such as University College Dublin (UCD) and the University of Limerick – have already announced their general plans for the coming term. But today, a College-wide email was sent announcing the easing of restrictions.
Trinity's plan for the beginning of term is relatively cautious and conservative, but there is a definite eagerness to get students back on campus. Taking into account the College's old architecture and its central location, Trinity has decided to go with a two-phased approach.
ADVERTISEMENT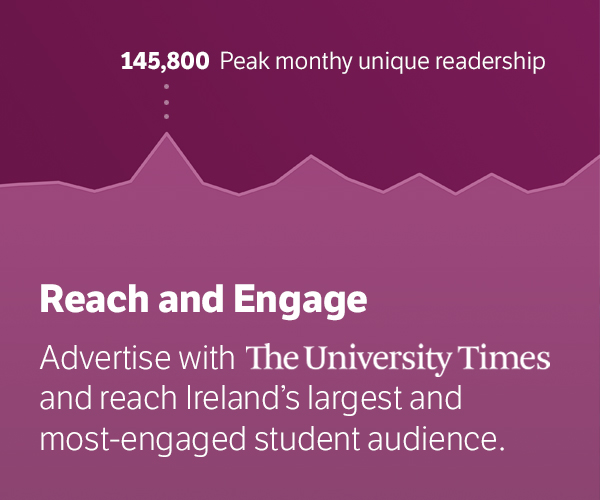 Although everything in the email is subject to change depending on government guidelines, these are our top five takeaways from the information circulated today.
Full Access to Campus for Students
Students will no longer be required to make a library or student space booking to get onto campus. Staff and students will still need to swipe in and out of campus at the entrances on Nassau Street and Pearse Street. Front Gate is set to re-open on September 6th.
In contradiction to a previous email from College, students will also not be encouraged to leave campus once lectures, labs and tutorials are finished.
Although the campus will not be open to the general public, work-related visitors and Book of Kells visitors will continue to be permitted and monitored.
Classes Will be Shorter, Masked and Socially Distanced
One-metre social distancing, alongside mandatory masks, will be implemented in all lectures, labs and tutorials. For accessibility purposes, lecturers, when two metres away from students, will not be required to wear a mask. If staff are moving around while teaching or in labs, masks will be enforced.
Lectures and tutorials will finish five minutes earlier than normal to allow for ventilation between classes. According to the email, 400 teaching spaces are currently being measured to the standards of the Federation of European Heating, Ventilation and Air Conditioning. Notices will be put up outside each space confirming that it complies with the ventilation guidance.
Library Booking Remains
The library booking system will remain in operation with mandatory mask wearing and two-metre social distancing in place. The same will apply to study spaces.
Postgraduate and research staff will have access to dedicated research spaces that aren't available to undergraduate students. These spaces have "extensive safe working practice protocols in place, which have been in action for over a year now". One-metre social distancing and masks will still be required, but if a number of users are vaccinated due to mandatory vaccination in clinical settings, no social distancing will be required.
Social Events and Freshers' Week are Outdoors
The freshers' fair will take place over three days during Freshers Orientation Week. Outdoor events will be permitted to take place but indoor events as per government guidelines are still not allowed. Trinity College Dublin Students' Union (TCDSU) has already secured an outdoor space for students at the Pav, which will be in place between September 6th and October 1st. A time limit of an hour and 45 minutes will be applied to events held here, so as to facilitate as many students as possible.
More outdoor covered spaces will be provided by College for clubs and societies to hold events. Sporting events will continue to follow public health guidelines.
If the government changes the guidelines these activities can be changed to be put into action immediately.
Indoor dining will be permitted as per national government guidelines and will be allowed with proof of vaccination.
If the government alters restrictions these activities can be changed to be put into action immediately.
Campus Residents
Residents sharing a room on campus, "must have a valid EU Digital Covid Certificate or evidence of full vaccination with a Covid Vaccine approved in Ireland".
Those living in rooms should comply with national guidelines and are required to wear masks when moving around their apartment block.
Visitors will only be allowed on campus for "work-related purposes and will have to comply with visiting rules".