Third-year physical science students will "likely" have online lectures until November 1st, according to an email sent out yesterday to international students.
The email was sent in order to inform students who are making decisions about moving back to Dublin and stated that other third-year physics students will also shortly be informed.
It is unclear if physical science students in first, second and fourth years will also have online classes until reading week.
ADVERTISEMENT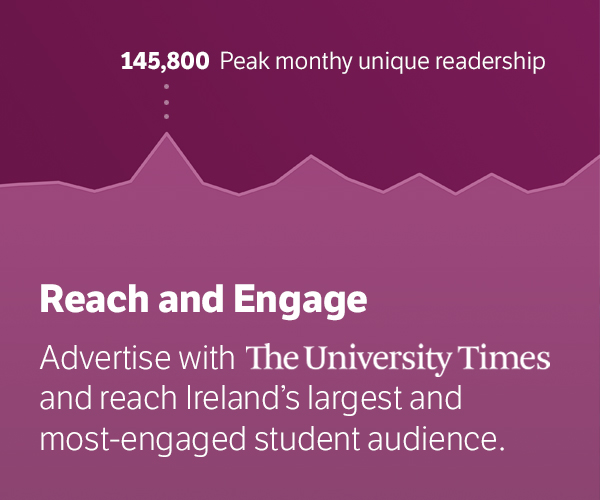 Physical sciences course director Prof Cormac McGuiness said in the email that because students will be expected to keep social distance of at least one metre, "until November 1st, lectures will be either pre-recorded or live-online videos".
Labs will be face to face and on campus.
This would be the case "unless we have access to larger venues", he said.
Students could have "an expectation that in-person lectures will return to being very close to 'normal' for the second half of semester 1", McGuinness said.
After this point, he added, "we should have all lectures on campus and face-to-face".
Indoor social-distancing requirements on campus will be lifted for the second half of the semester. The email added that in-person lectures may be held if larger venues are available.
Earlier this week, The University Times reported that College has lifted the one hour and 45-minute time limit for labs and practicals. All JS physical science laboratory practicals will be held in-person on campus.
McGuiness also confirmed that any face-to-face lectures will be recorded for later viewing and that timetables will be made available to students from September 1st.
Earlier today, The University Times reported that Trinity's history department will hold some classes of under 20 students online due lack of adequate space.
Each School in Trinity has been assigned specific classrooms to carry out in-person teaching. The lack of rooms means that some classes of between 12 to 18 students will be carried out online.
In an email statement to The University Times, Prof Ruth Karras, the head of the history department said: "The Department of History will have to hold some class meetings online because of lack of space. Each School has been allocated specific classrooms and with distancing there are simply not enough rooms that will hold 12-18 students."
"We can timetable the classes only at certain times because of the TEP 'pillar' structure (so they will be available to students doing TJH)."
Karras stated that for third and fourth year students all modules would have at least some in person teaching.
"No JS or SS History module will be taught entirely online. If they meet twice a week one of those two meetings will be in person, and if they meet every week then every alternate week will be in person."
"Modules that meet every fortnight will be in person. If a module is showing up on someone's timetable with a different pattern than this, it is a computer glitch that will be ironed out", Karras added.
In an email to staff and students last week, Chief Operating Officer Orla Cunningham and Director of College Health David McGrath said: "When term starts on 13 September (or 27 September for first years), students are permitted on campus for any timetabled (in-person) events that they are involved in."
"Large lectures above 150 will continue to be online. For lectures between 50 and 150 Schools have discretion as to whether they should be in-person or online. Students who have no timetabled in-person events on a given day will be requested not to attend the campus to manage overall campus capacity", they said.
The email did not say how long large lectures would continue to take place virtually.
"Guidance for Orientation Weeks will be finalised and issued once the Public Health Guidelines for that period have been issued by government."
"Trinity is preparing for a return to campus with increased on-site activity and in-person teaching in line with the Discretionary Framework A Safe Return to On-Site Further and Higher Education and Research which the Higher Education sector agreed with government. The Framework's clear intention is for a 'predominately on-site learning experience for students and learners' for the year 2021/22", the email added.