College Board has formally appointed a rake of new officers, including a new vice provost, bursar and registrar.
At the first Board meeting of the new academic year, and the first chaired by the new Provost Linda Doyle, Prof Orla Sheils of the Faculty of Health Sciences has been appointed College's new Vice Provost and Chief Academic Officer.
The University Times previously reported that Sheils was set to replace Prof Jürgen Barkhoff in the role.
ADVERTISEMENT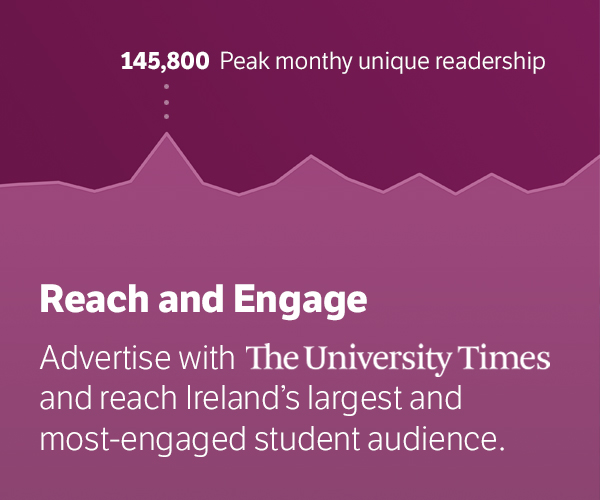 Prof Eleanor Denny, a professor of economics, has been appointed to the role of College Bursar and Director of Strategic Innovation. She replaces Veronica Campbell.
Prof Nevile Cox of the School of Law will replace Prof Brendan Tangney as the Registrar. Cox is a former Dean of Graduate Studies.
Prof Emma Stokes has been appointed to the role of Vice-President for Global Engagement and Prof Lorraine Leeson has been appointed the new Associate Vice-Provost for Equality, Diversity and Inclusion.
Prof David Shephard will take over from Prof Kevin Mitchell as Senior Lecturer/Dean of Undergraduate Studies. Prof Wolfgang Schmitt is the new Dean of Research.
Outgoing Vice Provost Jürgen Barkhoff has been appointed Senior Proctor, with Prof Michael Rowan staying on as Junior Proctor. The Proctors have, and exercise, responsibilities with regard to supplicating the Senate for degrees.
Prof Tomás Eoin O'Sullivan is the new Senior Dean and Prof Philip Coleman is continuing in his role as Junior Dean.
Pro. Jo-Hanna Ivers has been appointed Associate Dean of Civic Engagement and Social Innovation Officer and Prof Graeme Murdock is Associate Dean of Undergraduate Curriculum Architecture.
Prof Gerard McHugh is the new Dean of Development.
The three new Associate Deans of Research for health sciences, STEM and arts, humanities and social sciences respectively are Prof Maria Brenner, Prof Brian Broderick and Prof Immo Warntjes.
Prof Dónall Mac Dónaill will serve as Registrar of Chambers, which oversees the allocation of College accommodation to staff and students.
Other officers who were re-appointed to their roles are Dean of Students Catherine McCabe, Senior Tutor Aidan Seery, Public Orator Anna Chahoud and Associate Dean of Undergraduate Science Education Áine Kelly.
All new officers take up their positions with immediate effect.