Japanese woodblock prints are a distinct art form that has become world-famous for their ability to convey themes such as seasons, urbanity and nature in a captivating manner. The art is distinct in its ability to create a unique sense of space and is truly reflective of the vibrant artistic culture that existed within Japan from the 17th to the 19th century.
Chester Beatty recognised this value, and had amassed a large collection of these Japanese woodblock prints; a selection of them are now on display in the Edo in Colour: Part Two exhibition. The University Times spoke to Dr Mary Redfern, the curator of the exhibit, to gain a more in-depth understanding of how the collection has developed and what factors have contributed to making the exhibit so special.
Upon entry to the exhibit, viewers are introduced to the manner in which these prints are made through a short introductory video. Redfern notes this introduction is necessary context as "it is incredibly simple and incredibly difficult to get it right … all done by hand".
ADVERTISEMENT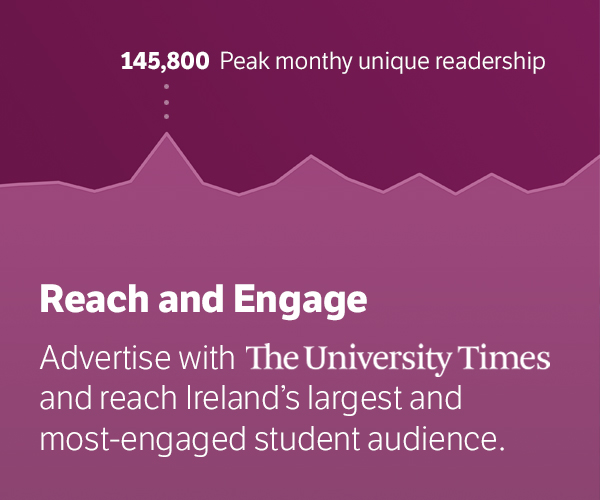 "This is something that would not be familiar to people who are more accustomed to European prints, printing presses, and in a way show how you can achieve complex effects of colour and saturation".
As curator, Dr Redfern acknowledges the value of creating an introductory experience to these cultures. Being mass-produced in Japan, the prints were easily accessible – however, if they are exposed to light for a prolonged period of time, the prints can become damaged. Therefore, the fragile nature of these prints makes them even more valuable and striking when visiting the exhibit.
The interesting approach of dividing the prints into sections according to seasons taken by Redfern gives insight into the significance that seasons played in the creation of Japanese art overall. It is important to note when walking through the exhibit that seasonality opens the gate to motifs relative to love and cherry blossom parties which contrast with part one, which focused more on seasons of spring and summer.
One of the most striking pieces in the exhibition is Tsukasa of the Ōgiya House by Utagawa Kuniyoshi (printed from 1830-44), which certainly stands out with its use of Prussian blue, which was imported to Japan. Redfern says that the prints are able to create such captivating imagery because "[they] are objects of popular culture rather than objects of elite tradition, in a way, there's more scope for them to play with these other ideas … they become these floating pictures".
The exhibit is particularly unique because it allows Dubliners to relate and ponder their role by thinking about the urban settings that these prints are depicting. Redfern emphasises that this is one of the key factors that makes it so valuable to experience. The first part is still available online for free in a three-dimensional format and many of the pieces are available for viewing from both parts. It is a fantastic introductory exhibit if you are beginning to dive into the Dublin art scene and is certainly worth the ten-minute walk from Trinity.
On September 29th, there will be an online lecture titled "Basara: David Bowie's Kabuki Spirit" exploring the influence of Japanese culture on David Bowie and this can be booked online via the Chester Beatty Library website. Further, Edo in Colour: Part Two will be on display until December 5th and tickets are free with no booking required.