The Irish Universities Association (IUA) has called on the government to inject €900 million into the third-level sector ahead of the announcement of Budget 2022 next month.
The lobby group's pre-budget submission asks for over €418 million in extra core funding and a €490 million capital expenditure programme, with the aim of aiding in economic recovery after the pandemic and Brexit.
In a press statement, Ciarán Ó hÓgartaigh, the chair of the IUA and the president of NUI Galway said: "An Taoiseach and the Minister have given their strong support for increased investment in education and research as the bedrock of Ireland's continuing development as a society and sustained competitiveness as an economy."
ADVERTISEMENT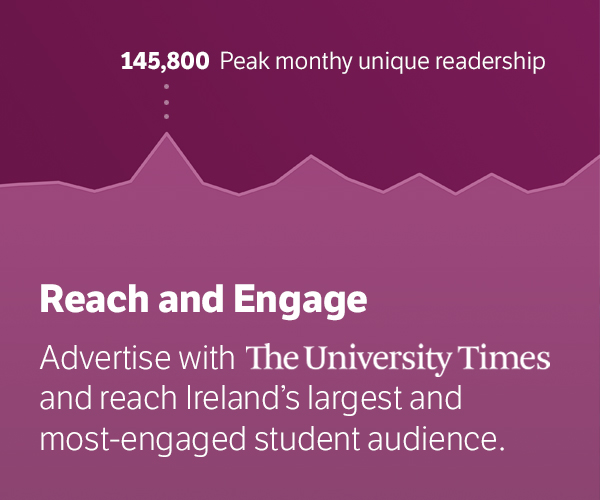 "For this generation of students, it is imperative that this generation of political leadership now act on the recommendations from that study consistent with the commitments in the Programme for Government and make a step-change investment in the sector in Budget 2022 after decades of under-funding", he said.
The IUA's proposed package includes €445 million to be invested in digital capacity and a Green Campus initiative to support the Climate Action Plan. It sets aside €278.5 million for research and innovation. Additionally, the package would invest €83 million in "skills and talent to underpin employment growth".
In a press statement, IUA Director General Jim Miley said: "The higher education sector has a pivotal role to play in national recovery as the producers of the talent and innovation pipeline for the economy."
"We have seen the proven value of advanced knowledge, research and science during COVID. The sector is now ready to play its part in the recovery", he said.
Investment in both the talent and innovation needs of the country is fundamental to the successful national recovery now and into the future."
In advance of Budget 2021, the IUA asked for a €538 million funding package from government.
Last year, the IUA and a number of other third-level stakeholders expressed disappointment over the budget.
Some €3.3 billion was allocated to the Department of Further and Higher Education under Budget 2021 – up from €2.8 billion in 2020 – which included a €50 million fund to assist third-level students experiencing financial hardship as a result of the coronavirus pandemic.
The IUA described Budget 2021 as "a missed opportunity for real change".
In a press statement following the budget announcement, Miley said: "The universities have clearly shown their capacity to support society during the Covid crisis. They are equally eager to support the National Recovery and the investment measures we proposed would have enabled this to a great extent."
"We are fully cognisant of the enormous challenges facing government", he said, "but we believe that the right investments now in our university system will be a key catalyst to drive the recovery".
"Ireland can only make a successful recovery if we invest now in our talent and innovation capacity", he added.