College is back with a bang and for the first time in 18 months, many of us are faced with in-person classes. This year you actually have to see people face-to-face and possibly even talk to them. For some people this is the dream. For most it's somewhere in between stress-inducing and exciting.
Alongside in-person teaching, Trinity's clubs and societies are back face to face, which means a lot of new faces to meet. Last year, the College community fought its way through online Zoom socials, plays, panel events and more, but this year, we are gradually heading back to whatever normal is and there is a lot to look forward to.
Monday
There aren't many events to watch out for on Monday but Trinity's Law Gazette, The Eagle and Trinity College Law Society (LawSoc) are now accepting submissions for the very first competition of the year! If you're a budding journalist or opinion writer get your pens out, as this competition will be crowning the very best legal writer in Trinity. Submissions are under three titles available on the Eagle's socials and the winner earns a cash prize along with the publishing of their article. Besides, it would probably look good on your LinkedIn anyway.
ADVERTISEMENT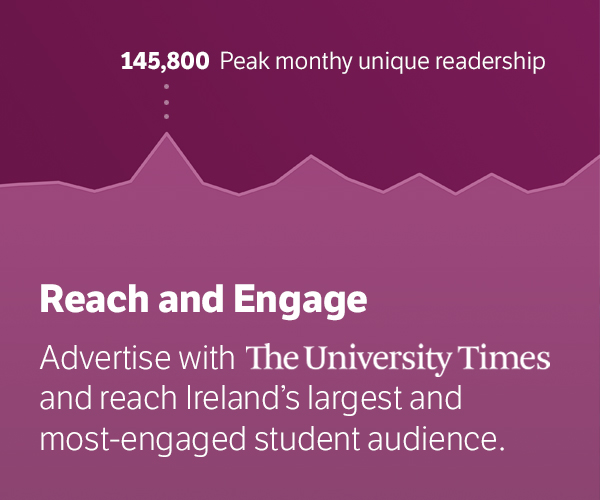 Tuesday
TCD Knit Soc is a small, yet close-knit College community – get it? Its famed weekly Stitch & Bitch can be found on discord from 5-7pm on Tuesday. For the time being, this event will be held online. Keep an eye out for a collaborative event it will be holding with DU Gender Equality Society (DUGES) on Thursday. The details are yet to be finalised but will be found on the clubs' socials closer to the day.
That evening, Cumann Gaelach, TCD Trad Soc and DU History are hosting a Tráth na gCeist, or "quiz", in club Conradh at 7pm. This large in-person and possibly boozey collaborative event is the kind of craic that was sorely missed last year so don't take the chance to go for granted. If you don't have any Gaeilge, bring one of your friends that does, or at least crack out your old tin whistle in case people start to notice your Anglo presence.
Wednesday
This Wednesday, you may indeed technically have lectures or tutorials, but sure, it's only week two and there are so many unmissable society events planned. One for the LinkedIn influencers on campus is LawSoc and William Fry's interactive discussion on diversity in law and how to navigate the trainee application process. Held online at 11am the event will be moderated by Boni Odoemene from Black and Irish. There will be plenty of tips on how to ace your application and interview as well as time for all of your burning questions.
Trinity Environmental Soc has a midweek munchies with DUGES at 1pm which could save you some money and earn you some new green conscious friends. Also at 1pm, TCD Sofia have chat-uccinos planned – a casual meet up where any members/prospective members can chat about politics and international affairs. The location for the event is unconfirmed at the moment but, once announced, your excuses to not attend are zero.
DU Players is also waiting to firm up times and locations but it has an event planned for Wednesday called "Here's what you missed on Committee" and if I know Players, the event's mysterious name should lend itself to something exciting.
On Wednesday evening, you have a choice between attending a few events. The Hist will be holding its weekly debate in collaboration with Trinity FM at 7:30pm: This House has no Faith in RTÉ. Or you could go to the also highly anticipated pub crawl hosted by Trinity Ents and Dublin University Business and Economics Society (DUBES). An online alternative is QSoc's "Gayming" event where it plans to play Zoom classics such as Skribbl.io, Among Us, Cards Against Humanity and more at 7pm.
Thursday
Coffee and cake is the theme for Thursday as QSoc is holding a virtual coffee hour at 1pm which you can use to recoup from your antics the day before. A few hours later at 3pm, Vegan Soc is hosting a cake eating event on the lawn outside the Pav, yes you heard that right. Don't bring black pudding though.
Friday
At the end of the week, DU Amnesty are having its first 'amnestea' of the year in the Rose Garden at 1pm. They will be introducing people to the society- talking about some of the stuff they usually get up to and its plans for the coming year. There's also free tea, biscuits and donuts!
Before the weekend begins, TCD Jazz Soc wants you to think about entering its online 'Standards' competition. The competition doubles as auditions for the society's Big Band. All you need to do is record yourself playing a standard for about a minute and submit it to [email protected]