In the Graduates Memorial Building (GMB), there exists an unwritten – but widely understood – maxim: senior members of Trinity's biggest debating societies should not become romantically or sexually involved with first years new to the scene.
But in the College Historical Society (the Hist) and the University Philosophical Society (the Phil), this unspoken agreement is frequently violated.
In recent years, many first-year students – mostly women – have been courted by older members of the two societies, frequently in a manner that made them uncomfortable and sometimes in a distinctly sinister fashion.
ADVERTISEMENT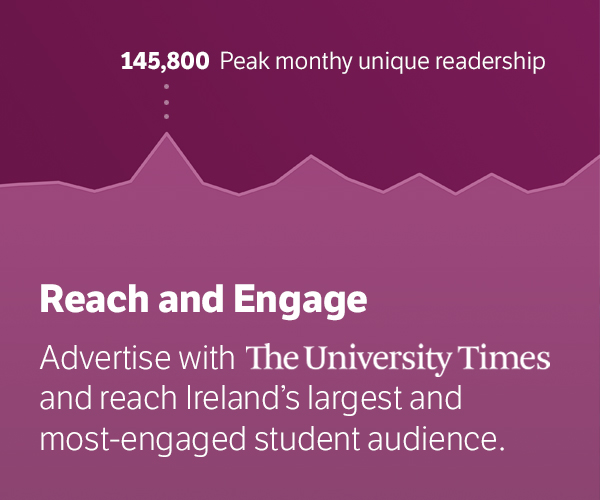 The existence of the rule bespeaks the murky power dynamics within the two societies, where some older members have pursued younger ones amid a lack of adequate reporting structures for inappropriate behaviour.
A months-long investigation by The University Times, involving interviews with well over a dozen current and former members of the Phil and the Hist, has revealed a culture in which bullying and harassment frequently go unchallenged and perpetrators are rarely punished.
Ten students told this newspaper they had experienced bullying, harassment and even assault during their time in the societies. Many more – including Eleanor Moreland, the president of the Phil – acknowledged the existence of a misogynistic culture within the Irish debating scene.
Thirteen people confirmed that committee members are encouraged not to pursue younger members but, based on several accounts from both societies, this newspaper has been able to ascertain that this is not the case.
As a result, many first-year students have had negative experiences while partaking in society life – ranging from harassment to unwanted sexual contact in some cases.
All students who described their own issues did so on the condition of anonymity because they were fearful that if they or their abusers were identified, they might experience further harassment or be harmed for speaking out.
"A lot of the time, the bullying that I experienced questioned my intelligence, my personality", one student said, adding: "I do think a lot of it is men just wanting to show their dominance over women."
Another student said that in her first year, a Hist committee member pursued her and at least two other first-year students in the first semester.
"[I said] 'I've no interest, leave me alone', but he persisted. And it was quite creepy."
"One night he walked me home, which I was very grateful for. But then [he said]: 'Oh, I've been locked out of my house. Can I stay on your couch?'"
"The next morning, he got on top of me while I was in bed, and I had to push him away", she said.
She said the perpetrator continued to text her afterwards and that "he was actually bragging about how he was going to continue to get and go after first-year girls".
Another student, this time a first year, described her experience of a senior member of the Phil who "quite explicitly would say that every year he would pick two freshers who were cool and they would end up being, like, really, really into debating".
The student asked the senior member to be her partner for a competition and they subsequently arranged to do it together, in person, at his house – a practice which has become common in the Phil and the Hist this year, despite coronavirus restrictions.
Before this competition, she and her friend performed well at another tournament.
"[The senior member] texted me 'well done', and then texted [my speaking partner], quite explicitly stating that, when I came to his house to do this online event in a couple of weeks' time, he would make sure I got really drunk whether or not I wanted to."
In the messages, which were obtained by The University Times, the girl's speaking partner told him the student may not be comfortable with this. He replied: "I will break her."
"When I did find out", the student said, "obviously I was not happy, but I kind of felt like it was just something I had to accept, something I had to put up with. I didn't really think there was a way out. And I think for a lot of people, a lot of freshers in different situations, there wouldn't have been".
The same student recalled feeling like a "damsel" when, for another competition, she was partnered with a senior member who she did not feel comfortable competing with. She expressed her concerns to an older member and they helped her get out of the competition.
"You're either connected to a man who was powerful enough to help you if another powerful man screws you over, or you're not", she said. "If you are, you'll be safe. If you're not, you're probably not safe. And that's a really weird way to live your life."
She added: "There are women in the societies who are senior, but I don't think there are senior women who use their power to help in these situations, or maybe aren't able to."
Moreland, who took over as president of the Phil in April, told this newspaper she was "incredibly disappointed" that some members have had negative experiences in the society, but said she did not believe that these issues were limited to the GMB.
"The whole debating environment itself is very misogynistic. I think when you go to a competitive debating competition, the sort of belittling nature of it, it's very palpable. But I think also – as it is everywhere else in College and society – societies are just a bit misogynistic."
One of the issues raised most frequently by interviewees was the lack of a safe reporting process for incidents of bullying, harassment and abuse within the GMB.
"The equity process in the GMB doesn't exist", said one student.
Another student said she is "sick of justice being served in a smoke and mirrors way, where someone's just kind of told to leave women alone".
"They claim that there's equity officers. But the equity officers, you have to remind yourself, at the end of the day, are more likely friends with the officers. And they have an inherent bias", she added.
A current committee member of the Hist said: "I feel like the women in the GMB are vastly unprotected. I feel like, even though we have two female auditors and the Hist has a majority female committee, it does not feel any safer."
Several students expressed concern about the safety of younger members once in-person events can be held again. One Phil council member said: "The first years are lucky it's all online this year, so they don't have to experience this in person."
A committee member of the Hist said that she and some other female members had begun to act as vigilantes in an effort to protect younger members.
"I am scared of what will happen on the first night out", she said. "We shouldn't have to form these protective bubbles around first years, but we do. We've had to protect so many first years from abusive people."
In the Hist, certain committee members interact particularly frequently with first-year students.
Auditor of the Hist Maggie Larson said she would introduce new policy to "limit that interaction" and "have oversight over that interaction", to "reduce the opportunities for power, or even perceived power, to be abused or leveraged".
Running consent workshops and implementing a more comprehensive equity policy are other ways Larson says she will tackle these issues during her term.
A former member of the Hist who said she was sexually assaulted by a committee member said some students don't report incidents of misconduct because of the close-knit nature of societies.
"When you're in first year, and when you're going into College, you're afraid [to report an incident] because, especially if it's somebody who's on committee, you're afraid that you're telling their friends, 'oh, your friend is a creep', which I think a lot of people, including myself, find daunting."
Larson said that the society's response to incidents of harassment, abuse and assault is "so dependent on those resources existing in College more broadly".
"I think students, auditors and equity officers, in many cases, have done the best they could, but in many cases, have made errors of judgment, or have just sort of not had the training or the capacity to deal with situations that they were dealing with", she said.
Larson added that the role of societies is to be "preventative" because, in terms of responding to violations, giving a lot of punitive power to students is "inherently a bad idea".
"I just don't think that sort of power should be placed in students who change from year to year and from institutional knowledge really, or no kind of long term expertise", she said.
As it stands, the only formal reporting process for incidents of bullying, harassment and assault in College is through the Junior Dean.
In an email statement to The University Times earlier this year, College's Junior Dean Philip Coleman said: "I believe students generally know that I am always willing to meet students and listen to what they have to say in confidence and with compassion."
"Due to systematic silencing of victims in our society in general, however, and the high prevalence rate of sexual violence in ever higher education institutions around the world, we recognise that it hasn't always been possible for victims of sexual assault, harassment or misconduct to feel safe when they wish to disclose these incidents", he said.
"We are hopeful, in Trinity, that we can continue to make every effort to ensure that we help to erase these systematic societal barriers, through clear policy, outreach messages and education."
Moreland said that she believes that a more specialised reporting process is necessary for societies.
"There should be a group of people or a body that is specifically versed in the kinds of abuse that happen in societies – because the kinds of abuse that happen in societies is really predicated on the fact everyone's friends with each other, and on the society's really unique power structures", she said.
"It is fundamentally unfair that a space that exists for people to make friends and a space that exists for people to explore their common interests becomes a space where people are made to feel unsafe, are harassed, or are abused."
"And as sad as it is", she added, "I would agree with the idea on the whole that the reporting process in the GMB is just not where it needs to be. And I don't know that it should even happen inside the GMB in those more serious instances".
---
If you have been affected by, or would like to discuss issues concerning sexual assault or non-consensual behaviour, you can contact the Welfare Officer of Trinity College Dublin Students' Union by emailing [email protected] Emergency appointments with the Student Counselling Service are also available. You can phone Niteline, the student listening service, every night of term from 9pm–2:30am on 1800 793 793, or the Samaritans at any time on 116 123. The Dublin Rape Crisis Centre can be reached at 1800 778 888.