The provost's office is to award up to €5,000 to the best climate action project proposed by students or staff.
The goal of the fund is "to raise the bar at Trinity on climate action – be that in your school/department/office/for the university as a whole".
Applications are open until October 8th, and the best projects will be selected for a college-wide vote from October 25th to 29th, with the winner announced on November 1st.
ADVERTISEMENT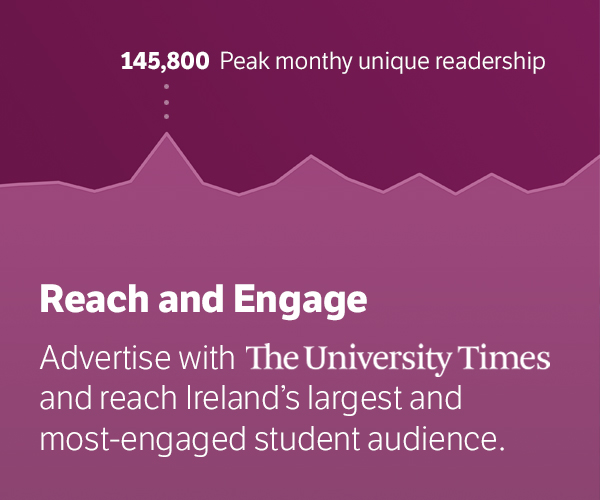 Recent projects backed by the Provost's Sustainability Fund include a method to reducing waste by recycling plastic in the chemistry teaching lab using 3D printing, the establishment of a vegetable garden in Trinity Hall, a campus biodiversity audit and the Envirolend system for societies to borrow and return reusable dishes for events.
"These projects have helped create a more efficient and sustainable campus by decreasing disposable items, conserving resources and enhancing biodiversity", a college-wide email sent today said.
More detailed objectives of this new sustainability fund initiative can be found on the application website and ways to "enhance communication and education on climate action" and "enable behaviours that will benefit the environment on campus and throughout life".
The prize coincides with the upcoming United Nations climate change conference, COP26, which will be held in Glasgow from October 31st to November 12th.
Last week, Trinity announced that it had moved its endowment shares into a "climate conscious" fund.
College's Investment Committee made the decision to move its shares from the current MSCI World ex-Fossil Fuel ex-Tobacco Index to the ILIM Climate Conscious Fund Index.
In an email statement to this newspaper, Trinity Media Relations Officer Catherine O'Mahony said: "When the Trinity Endowment Fund divested of fossil-fuel reserves in 2017, it invested in a portfolio of companies that were brought together under the most common type of ESG / Sustainable Index at the time."
"This was an exclusionary-type index which removed certain securities based on their involvement in certain industries (fossil fuel reserves and tobacco). The current index in which the Endowment Fund is invested is an example of this first-generation exclusionary style index", O'Mahony said.
ESG ratings, or Environmental, Social and Governance, is a measure of how products or services contribute to sustainable development.
The move followed a report from The University Times detailing College's existing shares in the fossil-fuel industry – despite promising divestment from such companies several years ago.