Some students will have in-person exams this semester, College has confirmed, with sittings likely to return to the RDS in some form.
Individual schools will decide whether to hold exams in person or online.
In an email statement to The University Times, Trinity Media Relations Officer Catherine O'Mahony said: "Assuming that government restrictions are not re-imposed at the time of the examination sessions, exams will be held this year in a variety of forms, including in-person."
ADVERTISEMENT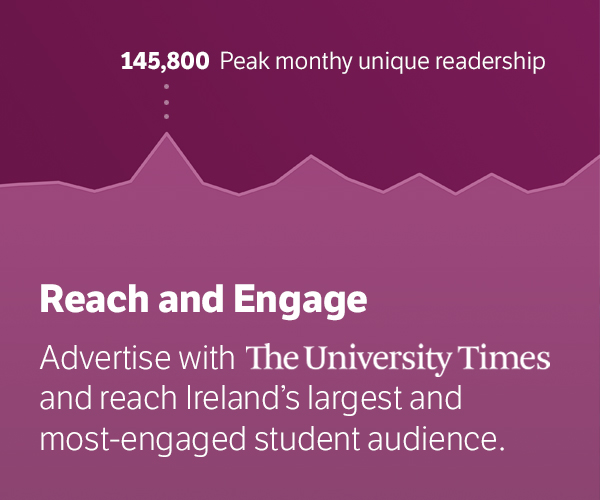 "Schools have been given the freedom to use in-person exams when these are either required for various reasons (e.g. professional accreditation requirements) or preferable for evaluating the fulfilment of the learning outcomes of a module for pedagogical or logistical reasons", she said.
"In some cases, Schools have determined that online forms of examination more effectively assess a student's mastery of module content and/or skills."
O'Mahony added: "It is anticipated that the RDS will be used to facilitate in-person exams to some extent."
The Schools of Physics and Chemistry have told their students that all lectures will be online until November 1st and, while some lab practicals are taking place as planned, several will be moved to a virtual environment.
Many humanities courses have a significant number of lectures and tutorials scheduled to take place in-person.
Last week, over 200 students gathered in Front Square to protest the continuation of online teaching in College.
The protest organised by student campaign groups Students4Change and TCD F2F, various speakers rallied the crowd and claimed students had been misled and robbed of their college experience.
Speaking to The University Time, Students4Change Chair László Molnárfi said that students' education "needs to be taken into account".
"All they have given us is bureaucratic jargon and excuses", he said. "Instead of giving us proper in-person classes, they spent the summer writing meaningless statements and emails full of empty promises."
"We want immediate reinstallation of face to face learning, or if this is not possible, we want refunds. We want the library and other facilities open for students, we want overnight guests allowed in Trinity accommodation, as per government guidelines."
Provost Linda Doyle was in attendance – speaking to The University Times said: "I completely get where people are coming from and how they're frustrated."
"I'm here to listen to what they have to say. Without a doubt we're doing lots of things that are addressing the things [students are saying]."
She added: "I sent an email to one of the organisers earlier today outlining all the things we are doing. And there's other things that we need to do better at. But I'm completely happy to work with people to make things better."
All social distancing will be removed in College after reading week.
In a video posted to Twitter, the Provost said: "We are having issues especially about in-person teaching and learning. I want to assure you we are working through those issues and focusing on finding solutions."
It is unclear what this will mean for in-person lectures.