This week is Rainbow Week, the college's annual celebration of LGBTQ+ life on campus. As such, the events on offer are all about celebration and self-expression – and, as usual, there's something for everyone. From closed spaces to meet like-minded people to coffee hours to warm you up, this week's society events will settle you into the semester perfectly.
Monday
On Monday, Q Soc will host the first of its daily closed spaces on Zoom (times TBA). This one will be for WLW (women who love women), giving them the opportunity to discuss their experiences, meet people with similar ones and share what being WLW means to them in a safe and comfortable environment.
For the perfect way to unwind, KnitSoc will provide its weekly knitting lesson in Front Square at 6pm. At the same time, DU Yoga Society (YogaSoc) is offering the first of this week's classes, led by Barbara. Locations for these classes are TBC and can be found on the society's social media.
ADVERTISEMENT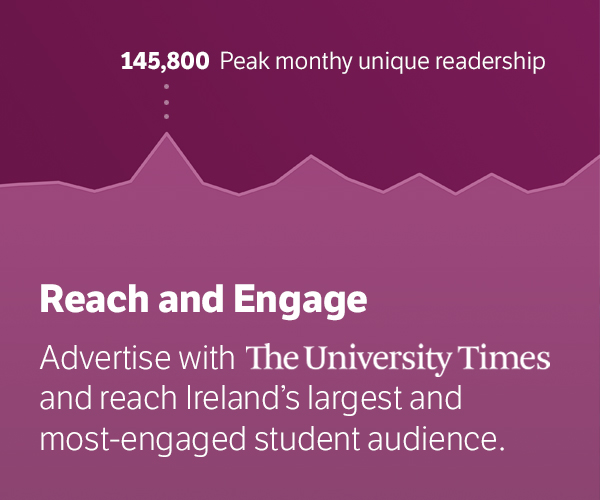 At 6.30 pm, the College Historical Society (the Hist) is offering novice debate training to anyone interested in getting involved with the college debating sphere this year.
Tuesday
Trinity Vincent de Paul members new and old are in for a treat this Tuesday, as they're invited to Merrion Square at 2 pm for a picnic and slacklining in Merrion Square. If you'd like to be inducted into the society in a more relaxed manner, it's putting on an introduction night at 6.30 pm in Gazebos 10, 11, 12 and 13, where activity leaders will chat about the different volunteering and fundraising activities that take place throughout the year.
At 3 pm, YogaSoc is putting on another class, this time with Jordan. At 5.30 pm, Tara's core yoga class will take place.
From avid knitters to first-time embroiderers, everyone is welcome at KnitSoc's weekly stitch and bitch, which will take place in Front Square from 5 pm onwards.
Q Soc will host another closed space on Tuesday, this time for Trinity's bisexual community. The society will also team up with Trinity's Japanese Society at 8 pm for a film screening.
Wednesday
Q Soc's closed space will today be for MLM (men who love men). At 11 am, DU Modern Languages will meet at the campanile for a language café, giving prospective and passionate members an opportunity to practice whichever language they like.
At 7 pm, TradSoc will host an EGM to elect its first-year representative, and celebrations, conversation and an all-around jam session will take place afterward at 8 pm in Chaplin's. In keeping with the theme of the week, DU Players will host "Dungeons and Drag Queens" from 8 pm onwards in the Players building.
At 7.30 pm in the Graduates Memorial Building (GMB), the Hist will be joined by several prominent feminist activists and politicians to debate the motion "This House Believes The Feminist Movement is Fighting the Wrong Battles".
Thursday
Thursday's closed space will be for Trinity's transgender and non-binary community. At 12 pm, Q Soc will collaborate with Cumann Gaelach for a coffee hour (location TBC).
"Hot Girl Semester" is the DU Players' event du jour, in collaboration with Jenny Maguire, the LGBTQ+ rights officer in Trinity College Dublin Students' Union (TCDSU) The time will be announced on Players' social media pages. Also, TBC is the time for DU Engineering Society's scavenger hunt.
The University Philosophical Society (the Phil) will meet at 7.30 pm in the GMB for a panel discussion entitled "LGBTQ+ Ireland: Come so far, got so far to go". Joining them will be Minister for Equality Roderic O'Gorman and drag queen Davina Devine.
Friday
The last closed space of the week will celebrate the College's asexual and aromantic community. DU History will host online library hours at 9 am via Zoom – perfect for anyone eager to discuss the past or the present.
At 10 am, the last yoga class of the week will take place with Linda, as the Yoga Society hosts a "hatha yoga" class.