Trinity College Dublin Students' Union (TCDSU) has said that the government's approach to college fees is not working, criticising the Irish University Association's (IUA) opposition to fee abolition.
In an interview with The University Times, IUA Director General Jim Miley said that "we have to recognise that there are individuals and families in the country who can afford to make the student contribution".
Miley said he does not believe that there is a "one-size-fits-all" solution.
ADVERTISEMENT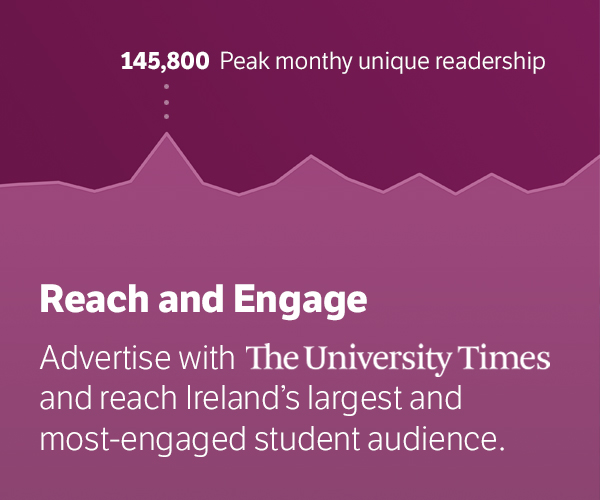 In an email statement to The University Times, TCDSU President Leah Keogh said the union was "shocked" at Miley's comments, adding: "We need to level the playing field, and we can't do this in silos."
"There are various costs associated with third level education and the student contribution is just one (very expensive) part of it", she said.
"We have one of the most decentralised student finance systems in Europe, and so it is an understatement to say that the government's current approach is not working."
Keogh added: "As long as education costs it will continue to be inaccessible. Students will continue to fall through the cracks. We're hopeful that the Minister will put his money where his mouth is on October 1st and, at the very least, reduce the highest fees in the Europe Union."
When asked about whether a means-tested type of model for fees would suit as a replacement to a fixed fee, Miley said: "Well, essentially that's what happens at the moment – over half of students at the moment don't pay the contribution because it's funded through the SUSI, and then a number of those also get some maintenance costs applied."
"There's a review of that coming along with the funding reform – that has to be part of the solution", he said.
"And I think that's the only fair way to do this. I mean otherwise are we saying that the state should pay all the costs for the sons and daughters of millionaires? I think that's a ridiculous suggestion that I certainly wouldn't support."
UCDSU President Ruairí Power described Miley's comments as "dangerously misinformed".
In a press statement, Power said: "Universal access to Higher Education, financed through progressive taxation, would eliminate enormous regressive cost burdens for students unseen in other European countries with wealthier citizens paying their fair share."
"The significant opportunities for widening participation in Higher Education by abolishing the contribution charge requires political leadership", he said.
"We are calling for both the Government and the IUA to recognise this potential, and follow the example of Donogh O'Malley who transformed Ireland into a world leader in access to education in 1969, through the introduction of free secondary education."
In a press statement, UCDSU Welfare Officer Molly Greenough said: "I would argue that the Director General's comments are disheartening and incredibly out of touch with the realities of universal access to Higher Education."
"Equating the abolition of the student contribution charge to a free-ride for the children of millionaires is a tired narrative that, historically, has been used to undermine arguments for universal basic services. Progressive taxation is not a complicated matter; access to Higher Education shouldn't be either."
Miley told this newspaper that "[some] families are putting their students through fee-paying second level schools, paying six, seven, eight, and in some cases 10 or 12 grand a year for them. I don't think you can legitimately say that those families suddenly can't afford three grand a year. So I don't think this can be a one-size-fits-all approach. I think that that would not be fair".
He added that students who need assistance are currently not being supported adequately.