Trinity College Dublin Students' Union (TCDSU) has said it will lobby the College for more "non-traditional forms of assessment", after College announced that some exams are likely to return in the RDS this year.
In an email statement to The University Times, TCDSU Education Officer Bev Genockey said: "TCDSU has, and will continue to, lobby for the introduction of more non-traditional forms of assessment such as take home and open book exams, and to retain the positives that have arisen from changes in assessment over the past 18 months or so."
"We are hopeful that this recent communication from Trinity about assessment does not result in a full scale return to in-person exams, but rather that in-person or RDS-style exams will only be undertaken in instances where they make the most sense, or where other assessment forms are impractical."
ADVERTISEMENT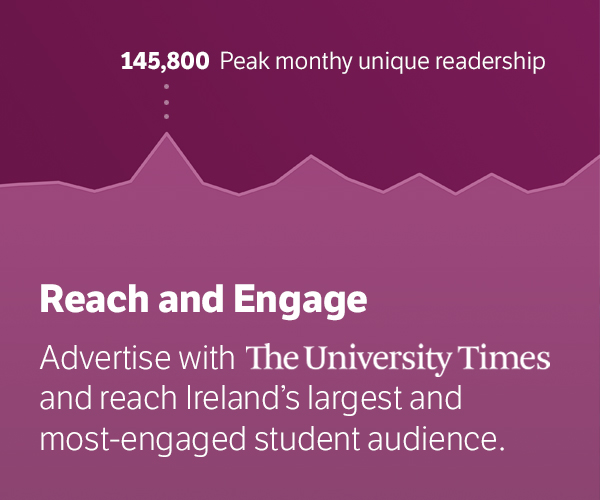 "This week, TCDSU asked for clarification on what assessments will look like this semester, given that students prepare for different forms of assessment in different ways, and it is important that this be communicated to students as early in the semester as possible", she added.
Some students will have in-person exams this semester, College confirmed yesterday, with sittings likely to return to the RDS in some form.
Individual schools will decide whether to hold exams in person or online.
Genockey said: "We have been told that clarification will be given to students directly within the next few days from their module co-ordinators and schools about what assessments in each school will comprise."
In an email statement to The University Times yesterday, Trinity Media Relations Officer Catherine O'Mahony said: "Assuming that government restrictions are not re-imposed at the time of the examination sessions, exams will be held this year in a variety of forms, including in-person."
"Schools have been given the freedom to use in-person exams when these are either required for various reasons (e.g. professional accreditation requirements) or preferable for evaluating the fulfilment of the learning outcomes of a module for pedagogical or logistical reasons", she said.
"In some cases, Schools have determined that online forms of examination more effectively assess a student's mastery of module content and/or skills."
O'Mahony added: "It is anticipated that the RDS will be used to facilitate in-person exams to some extent."
Independent lobby group Students4Change has called on the provost to consider the possibility of using the same exam format as last year, both for standard assessment in semester one and for schols.
The group is also asking that in all cases, assessments are the least stressful possible.
In an email to the Provost, published on the groups social media, Chair of Students4Change László Molnárfi described the proposal that individual Schools can choose to hold exams in person or online "an affront to students".
"After one-and-a-half years of online learning and digital note taking, many students will suddenly be told to sit in the RDS as if nothing happened."
Last week, over 200 students gathered in Front Square to protest the continuation of online teaching in Trinity.