Lecturers from at least five schools are reusing lecture videos recorded last year for classes this term.
Screenshots of lecture recordings for various modules in English, chemical sciences, engineering, European studies and biological sciences, seen by The University Times, indicate that the videos were recorded in 2020. The date of the recording can be seen in the video in some cases. Other videos appear on Blackboard as uploaded "a year ago".
Today sees students return to classes for the first day of the 2021/22 academic year.
ADVERTISEMENT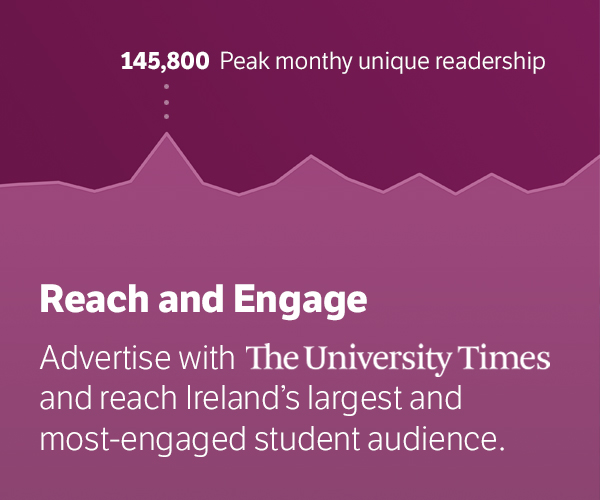 While some schools are delivering lectures and tutorials almost entirely in person, others have opted to keep teaching predominantly online.
In an email statement to The University Times, Trinity Media Relations Officer Catherine O'Mahony said: "The College wants Schools to use whatever methods they consider most appropriate and effective to teach their students. If students have concerns, they should in the first instance raise those with the Schools concerned."
The Schools of Physics and Chemistry have told their students that all lectures will be online until November 1st and while some lab practicals are taking place as planned, several will be moved to a virtual environment.
Theoretical physics is co-taught by the School of Physics and the School of Mathematics. Third-year theoretical physics class representative Ruaidhrí Campion told The University Times that, while physics is online for the foreseeable future, some maths modules are to be taught in person. Students only learned of the format of their maths classes at the weekend after Campion emailed the School asking for clarification.
In an email to students last month, Director of Undergraduate Teaching and Learning, for the School of English Jarlath Kileen said that the largest lecture theatres could hold 45 students, adding that "our intention is that the majority of our fresher tutorials and sophister seminars – which account for the bulk of the teaching provided by the School – will be face-to-face".
History and politics students will similarly have most classes back in person. Third-year history and politics class representative Michelle Mee told The University Times that almost all lectures appear to be face to face, but that some history classes will rotate students online and in person due to space limitations.
Second-year philosophy, political science, economics and sociology (PPES) class representative László Molnárfi confirmed to this newspaper that his course has a combination of online and in-person events, but said students "feel that the university did not communicate clearly and early enough the re-opening plans for the 2021-2022 scholastic year".
In an email statement to The University Times, Trinity Media Relations Officer Catherine O'Mahony said that "multiple considerations fed into" the original plan, "including the fact that Trinity's lecture room capacity does not lend itself to larger lectures being possible when social distancing is required".
"We adjusted our practice in tandem with expert advice to ensure we keep people safe."
"It remains the case that all lectures over 150 students are online. However, it was recognised that schools needed latitude to organise timetables according to their own capacity and access to rooms."
Trinity's re-opening roadmap is a cautious one, allowing in-person teaching to return only if locations are large enough to allow for one-metre social distancing. College has said that the reason Trinity's restrictions are tighter than other third-level institutions is due to the compactness of the campus and its urban location.
After reading week, these measures are to be reassessed and likely removed completely.
But just under a month ago, students were told that all lectures with fewer than 50 students would be in-person, and only those with more than 150 students would definitely be online.
Now, timetables from six different courses, seen by this newspaper, show events with fewer than 50 students scheduled to take place online. Some online classes are for as few as 15 students.