Trinity student and Carlow footballer Clíodhna Ní Shé has won the Croke Park/LGFA Player of the Month Award for August.
Ní Shé scored five goals and 13 points in just three championship games throughout August. She scored 0-4 in the group stages against Derry, 2-4 in the quarter-final against Limerick and 3-5 in the semi-final against Antrim.  
The announcement comes after Ní Shé claimed the inaugural ZuCar Golden Boot Award, a competition that charts the highest scorers across the senior, intermediate and junior grades. Ní Shé scored 9-19 in just five games in the Junior Championship, despite Carlow losing three of those five games. They lost their first two group games to Antrim and Wicklow but managed to salvage a place in the quarter-final after a one-point victory over Derry. 
ADVERTISEMENT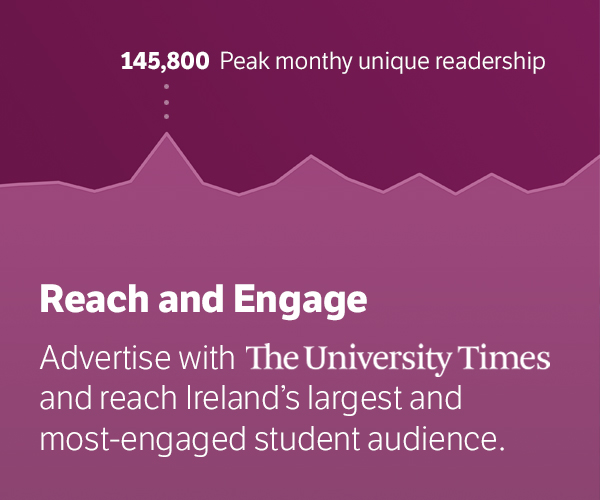 Carlow then saw off the challenge of Limerick to set up a semi-final date with Antrim. However, Carlow were beaten after extra-time in a thrilling encounter: 3-22 – 3-18.  Antrim would go on to lose to Wicklow in the final.
Going into the finals on Sunday 5th September, Ní Shé's only competition for the ZuCar Golden Boot Award was Marie Kealy of Wicklow and Westmeath's Sarah Dillon, who were both within striking distance of her points tally. Kealy scored three points for Wicklow in their victory but ended up eight short of Ní Shé. Dillon scored 1-6 in Westmeath's Intermediate triumph but ended up 10 shy of the eventual winners total.
Ní Shé plays as a full-forward for Bennekerry/Tinryland. She is also co-captain of the Trinity women's soccer team.
Speaking to The University Times last week after she won the Golden Boot Award, Ní Shé said: "It was a tense enough morning watching the matches, especially because Wicklow and Westmeath actually both hammered their opponents. But yeah, absolutely delighted to [have] gotten the award."
"It was actually really hard to watch that match this morning", she said. Before going on to add that she was, "absolutely delighted with the award but would definitely rather have made the final".
She said: "It was really upsetting to miss a whole year of college sport, considering we only have four. I'm really hopeful that we'll get to play matches and train this year."