The Provost's decision to nominate Orla Sheils for the vice-provostship marks the beginning of perhaps an unlikely partnership, but appears to be taken from a key theme of Doyle's vision: steady, disciplined leadership.
For Sheils herself, the phone call she received on April 24th was entirely unexpected.
"Nobody was more surprised than I when she asked me to take on this role or consider taking it, because I wasn't involved in her campaign team," Sheils recalls. "I knew Linda during her time as Dean of Research … up until now, my relationship with her would have been more social, probably, with some professional interaction".
ADVERTISEMENT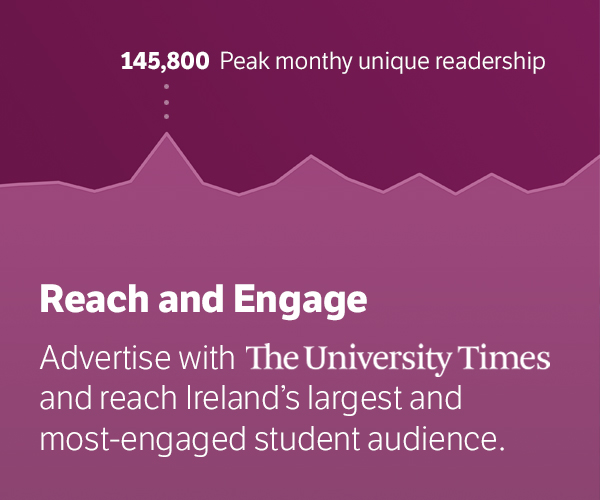 Reflecting on the offer and listening to the advice of her family allowed Sheils the space to contemplate the legacy of the role – and opportunities for its re-interpretation. "I don't believe there has been a vice provost from the Faculty of Health Sciences before," she shares, "and I think that brings a different perspective".
Although she envisages an initial period of transition as the new academic year begins under changing public health guidelines, Sheils is prepared to confront the realities of the position. With an interest in enacting seismic structural changes, Dr Sylvia Draper, the Dean of the Faculty of Science, Technology, Engineering and Maths (STEM) and board member at the Trinity Translational Medicine Institute (TTMI), describes a woman that will be a "memorable advocate for Trinity."
Former Vice Provost Chris Morash emphasises the importance of placing trust in the staff and the system structured around the position: "A vice provost is a whole team there in West Theatre." He explains. "Once I learned that and then learned that part of my job was actually developing that sense of team and making sure that people who work with you know that you really value what they do, and that they have a real sense of worth and real sense of achievement – that, for me, was the biggest thing I learned."
A vice provost is a whole team there in West Theatre
"It is an enormous role," Sheils says earnestly. "It's quite daunting to look at the scope of the office and the areas that fall within the remit. And I think, were I to think of it in those terms, I probably would have said 'no' to the Provost. I like to think of things in smaller, more project-based entities."
Prof Aideen Long, a professor in clinical medicine at Trinity and a principal investigator in TTMI, anticipates that the position is "not a one-man operation – or one-woman operation". Rather, it is "done by a team with a person with a coordinated and coherent vision".
With the pragmatism that her colleagues have described, Sheils herself likens the role to "a conductor to a fairly well tuned orchestra".
Successive leadership positions as the Dean of Health Sciences, Director of TTMI and the director of medical ethics have positioned Sheils as a capable leader, although an intense focus on delivering results and bringing plans to fruition has never perturbed her from practical – and peripheral – participation.
Anne Marie Baird, the president of Lung Cancer Europe, became a Research Fellow at TTMI under Sheils. In executing research projects, Baird explains that Sheils's humility emerges "to the point where, if we have something going on in the lab that we might need more advice or maybe some hands-on assistance, there is no second thought [for her] about coming in to the lab and assisting", which Baird notes is uncommon for research directors of Sheils's seniority. "Pragmatic is a really good term to describe her because if there's something that needs to be done, she will try her very best to get it done. And it's not about the glory … Orla can definitely appreciate the bigger picture, and I think she's got a very good understanding that sometimes you do have to go and do things that might be a wee bit outside your comfort zone."
Long describes the various intersections of their professional paths. They met initially when Long was completing her postdoctorate in the Sir Patrick Dun hospital and Sheils was working at the central pathology labs "next door". Although their research expertise diverged, with Sheils focusing on histopathology and at the Institute of Molecular Medicine, the precursor to TTMI, and Long in the areas of immunology and cellular signalling, they later worked as colleagues when Long was appointed Dean of Graduate Studies and Sheils as Director of Postgraduate Teaching and Learning. Later in their careers, when Sheils was appointed the director of TTMI, she asked Long to be part of her management team.
Pragmatic is a really good term to describe her because if there's something that needs to be done, she will try her very best to get it done
Conveying her policy vision and the initial projects that excite her, Sheils immediately mentions the Trinity St James's Cancer Institute, a project to which she has been "extremely committed". Although hesitant to liberally parse out the themes and ambitions at an early stage, Sheils notes that her closer association with the institute will strengthen and consolidate the project. With a working career based at St James's that she frames within the broader college landscape, Sheils argues that this experience has offered her the perspective "to be cognisant of the challenges of communication and the challenges of reach to the areas of college that are integral to college, but geographically distant".
Draper says that Sheils "brings a multi-layered understanding of organisations and human-drivers into her thinking." The multidisciplinary composition of Sheils's role at TTMI has allowed her to work closely with industry stakeholders to carry new technologies to the translational research setting. Sheils explains that her work in the translational space has equipped her to identify "that balance, that fine niche that resides between basic research and healthcare service and delivery, and then the translational research sits between those and tries to knit them together … that brings a different set of skills".
"I think that the ecosystem of translational medicine, where it is, by its nature, very multidisciplinary, there are lots of different angles involved, it makes you responsive, it makes you aware that research has to, in those settings, be a team sport. And that's sometimes that means ceding position and authorship, but it does help consolidate the ethos that certainly presides at TTMI, that the patient is the centre of any research question that gets asked, and it helps ground your research."
Having worked together on the Quality Committee, Morash describes her as "always very incisive, she has she has a really good ability to go right to the core issue of things, but [she] also struck me as somebody who would really work well with other people, who seemed to listen". They crossed paths as Sheils's period as Dean of Health Sciences arrived at the same time Morash was concluding his term as vice provost.
Sheils affirms that tasks and undertakings that have been consolidated in the office of vice provost may now require reconsideration. During the first phase of her term, creating credible links between the position and the merits of the extensive entailing responsibilities is a priority. Morash emphasises that the role is positioned at the intersection of diverse, fluid responsibilities. "What makes the role really challenging is that there are defined roles, and then something new will come along. And it will quite often get bounced into the vice provost office."
As for the individual projects she hopes to launch, Sheils explains that rewiring the administrative structures at Trinity to streamline the procedures of the various committees. She hopes to delegate operational tasks and give more autonomy to the heads of schools and actors at the College with implementation responsibilities in order to "streamline the agenda". She jokes that "probably the first thing that will happen is that the Deans will delete me from their Whatsapp group." Although Sheils does not anticipate hostility or active resistance to her plans to improve operations, she is cognisant that tabling such reforms from the "other side of the table" shifts the professional dynamics at play. "I would like to think that while my perspective may be slightly different, my experience will help inform my perspective", she explains.
What makes the role really challenging is that there are defined roles, and then something new will come along. And it will quite often get bounced into the vice provost office
"I'm lucky really because having served as a faculty Dean, I'm aware of the wide range of committees that the VP is required to either chair or attend. And I've been possibly at those meetings but on a different side of the table for the last couple of years, so I have a sense of the breadth of the role and in that regard, but what I would like to do is to possibly streamline some of the processes. Quite often, I think, the agendas of some of the larger meetings that we have are almost an agenda of convenience, rather than plan … Sometimes just through serendipity, things will come up, which maybe don't need a huge amount of discussion: others are hugely important and strategically imperative to get right. And my experience of some of the committees that I've sat on would have been that they are given the same amount of time."
Morash anticipates that Sheils will involve the heads of the schools at Trinity into active decision-making roles. "[They] are quite often the people who we miss out on in terms of the structure of the university, they're responsible for the academic values of the school, they're responsible for the budgets in their schools, and yet, they don't have a lot of direct say in how things work… I think the vice provost could [change] that."
Along with Long and Prof Kingston Mills, Sheils pioneered Trini-Screen, the pilot coronavirus testing project. Long notes that the initiative denotes Sheils's ability to confront immediate challenges with pragmatism. "She sees something that needs to be done and she just can manage to set it up and do it in a very focused, but methodological way," Long explains. "She just takes the emotion away and does the steps that need to be done and she takes them logically, decisively and very methodically."
With an incomparable ability to weave between her roles as an advocate, mentor and research leader, Baird explains Sheils has been "an invaluable resource". Establishing community channels and instilling a sense of openness within the research environment has defined the experience of researchers working under Sheils's guidance. Baird notes that Sheils "really creates and nurtures an environment where we really can be our best … she's so encouraging of doing other things outside of the lab. And I think she really appreciates the need for researchers to be more rounded. It's not just all about the lab, but it's about PPI, science communication, really translating what you're doing on a day-to-day basis, and bringing that to the public, and advocating for the people that are impacted by the conditions that you're researching."
A necessary hyphen is added to the title of vice provost: chief academic officer, a role that Sheils explains will enable her to shape teaching and learning structures as well as work collaboratively with senior lecturers, the dean of graduate studies and student representatives. Since 2001, Sheils has been an independent investigator and supervised 24 students to PhD level. Reflecting on her deep affinity for teaching and research, Sheils accepts that "the VP's role, the chief academic officer is a full-time post" but she maintains that one of her core convictions is the structuring and development of the undergraduate curriculum across all disciplines.
Concerned with the practical application and legal basis of clinical ethics as director of medical ethics at the School of Medicine, Long explains that Sheils "has been a leader in the whole development of medical ethics and the ethics infrastructure, ethos – the development of the ethics committees, the structures of the ethics committees in the university". Fostering academic integrity and constructive discussion about the role of ethics was one way that Sheils could incorporate what Long describes as "innovative" pedagogical methods.
She jokes that "probably the first thing that will happen is that the Deans will delete me from their Whatsapp group"
Sheils's cautious optimism about the opportunities for Trinity to grow as an institution strike a balance with her achievements in academic and research leadership. Although such capabilities can be restructured within the office of vice provost, she also hopes to maintain a connection to her discipline. "I am hoping and maybe I'm naive, and any of the previous vice provosts to read this may laugh, but I'm hoping to keep a toehold in the water to try and keep some degree of activity … I have spent so much of my career developing this niche of molecular diagnostics, of working with industry, bringing new diagnostic tests into the clinic, that it would be a huge wrench to walk away from it completely."
Stepping into the role of vice provost with a sense of duty to the College, Sheils concedes that "it would be remiss not to pay heed to the legacy of the office". However, she is prepared to spearhead radical change to bring new initiatives to fruition. Meeting the demands and rewards of the next five years, Sheils undertakes leadership as a responsibility rather than a title, just as she has over the course of her career.