Towards the end of the first entirely pandemic-oriented academic year, the approach of summer 2021 offered a welcome air of possibility. With stabilising case numbers and a successful vaccine rollout, society seemed ready to gradually break out of its restricted mould.
For those who had made unexpectedly close relationships with their laptop screens, the freedom-filled four months that awaited brought a sweet taste to the senses.
Having spent the entirety of the pandemic working a part-time job in my local newsagents, and as the wonderful feeling of impending release from the grips of pandemic restrictions grew stronger, I made the empowered decision to hand in my notice.
ADVERTISEMENT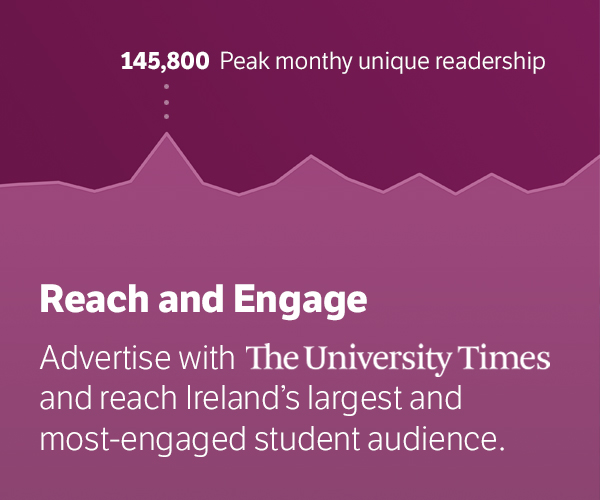 Before my fourth and final year in college was to commence, surely I deserved to blow off some steam.
When contemplating what to do with this abundance of free time I was suddenly pioneering, I remained certain of one thing – I wanted to get out of the city whose four walls I felt I had stared at for an eternity. Not simply for a week-long holiday, either, but a one-way ticket to some new destination for a month or so. To remind myself that other places do, in fact, exist, if not for anything else.
I wanted to get out of the city whose four walls I felt I had stared at for an eternity
However, international travel was a luxury that was marinating itself for the later summer months, and my savings from a minimum-wage job didn't exactly grant me the funds to move away from home.
On top of this, most friends of mine were either still working or unwilling to sign up for any long-term trips. Little did I know that these seemingly restrictive factors would push me to think creatively.
I stumbled upon a platform whose name had been mentioned to me in passing but I was yet to uncover its diverse plethora of opportunities – Workaway. By becoming a member for a small fee, you are connected with thousands of hosts around the world offering unique cultural opportunities.
The best part? All it costs is your time.
If you're willing to spend a few hours a day working on a building project, a farm, childminding, in a hostel – meals, accommodation and an immersive experience in a new place are your worthy compensation.
In another year, I probably would have been tempted to jet to south-east Asia to volunteer with endangered animals or work on a campsite in the French countryside. With coronavirus still loitering, however, I filtered the options down to "Ireland" and let myself be enlightened. Before I knew it, I had arranged to spend time helping out at a glamping site and sustainable farm in south Kerry.
The beautiful spot I nervously turned up at one afternoon in late May would turn into a blissful haven where I would spend a marvellous four weeks. Surrounded in all directions by the striking presence of the Macgillycuddy's Reeks, winding paths led from luscious gardens and beginnings of a food forest to a cosy kitchen house and campfire, to humbling cabins tucked among the growth and the beginnings of a campsite beyond.
The connections I formed with diverse and interesting people while entwined in a euphoric trestle of nature did more for my personal development than I could have imagined
As I've come to hear is the norm for Workaway exchanges, my host family was a dream. From day one I was adopted wholly into their home, making friends with the bubbly children and learning snippets of wisdom from the owners as we worked alongside each other. The couple, consisting of a health consultant with a passion for gardening and an ex-guard, had built every structure on their land single-handedly. No conversation was uninteresting.
Phone signal was a scarcity that popped up where and when it wanted to, so I often left my mobile tucked away in my room to embrace the newness of each day. Wellies quickly became my favourite choice of footwear as I would delve into tending to the illustrious garden, throwing feed to the chickens and grooming the donkeys. Even when the work wasn't always quite as interesting – changing bedsheets and washing windows – the connections I formed with a diverse range of interesting people while entwined in a euphoric trestle of nature did more for my personal development than I could have imagined.
Meals were shared amid the telling of stories and the soaking up of a warm fire after a day in the outdoors. Each new guest that came to stay was a new acquaintance I handed myself over to completely, bereft of the distractions of technology and egotism that my comfort zone knew too well.
Eventually leaving behind this new experience to return to the city and a life that was ever returning to "normal" (or something of the sort), was a difficult pill to swallow. However, it planted a seed that grew into a confident mantra that I can in fact do whatever I desire, if I have the courage to do it alone.
I no longer spent days wallowing in my room with nothing to do because no one was around. My own company became more than enough and was the stepping stone towards new experiences. For the first time, I held no qualms about attending a yoga class on my own, driving solo to the beach at sunrise or taking myself on a date to the Sunday flea market. While I joyfully soaked up the presence of my friends regularly – I'm not a hermit, I swear – they were no longer my sole source of meaning and fun that I relied on like a crutch.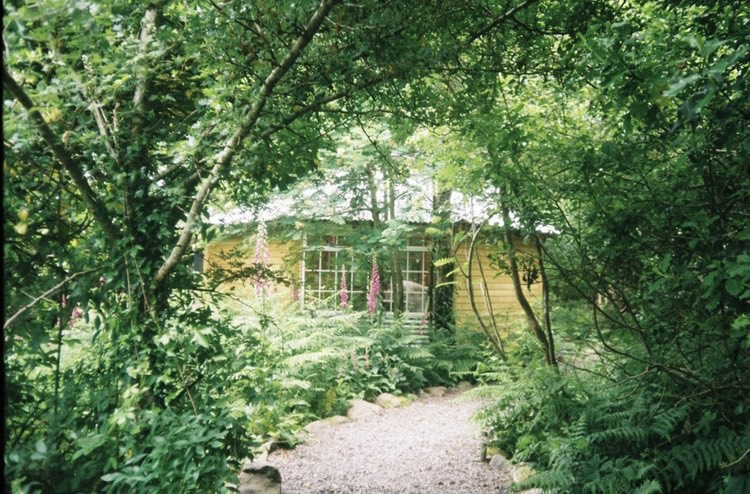 However, it only took a couple of weeks spent back at home in bustling Dublin before the itch for travel returned.
To everyone's delight, airports were beginning to relax their scrutiny of those who turned up at its gates and I felt the discomfort of a cramped Ryanair seat calling my name once again. Still revelling in my new sense of independence, a one-way flight to Berlin was promptly booked.
I may have been slightly cheating on the solo travel front with this trip, as two friends of mine were living in the German city at the time and going to visit them had been my main port of call. However, I was determined to remain relishing in the solitude I was enjoying, and it was with that same level of spontaneity that I found my own apartment to stay in.
I ended up staying for three weeks, throughout which time I indulged in the novelty of living away from home – something that, as a Dubliner, I haven't yet had the chance to experience. In between the memories made with friends of wandering around historical museums, lake swims, tipsy U-Bahn journeys and raves (oh, how I missed raves), the gaps in between spent by myself were just as thoroughly enjoyed.
Having our own places, we took turns hosting Come Dine With Me-style dinners and movie nights like fun thirtysomethings. Unlike previous group holidays I'd been on where I felt the need to be in the presence of company at all times, the days we took to ourselves only made the time we spent together more valuable.
My introverted tendencies thanked me for the time I spent silently browsing the quirky shops that lined Berlin's sunny streets, sipping coffee and people-watching with my earphones in, curling up on the couch to read a book when I was too hungover to interact with other humans.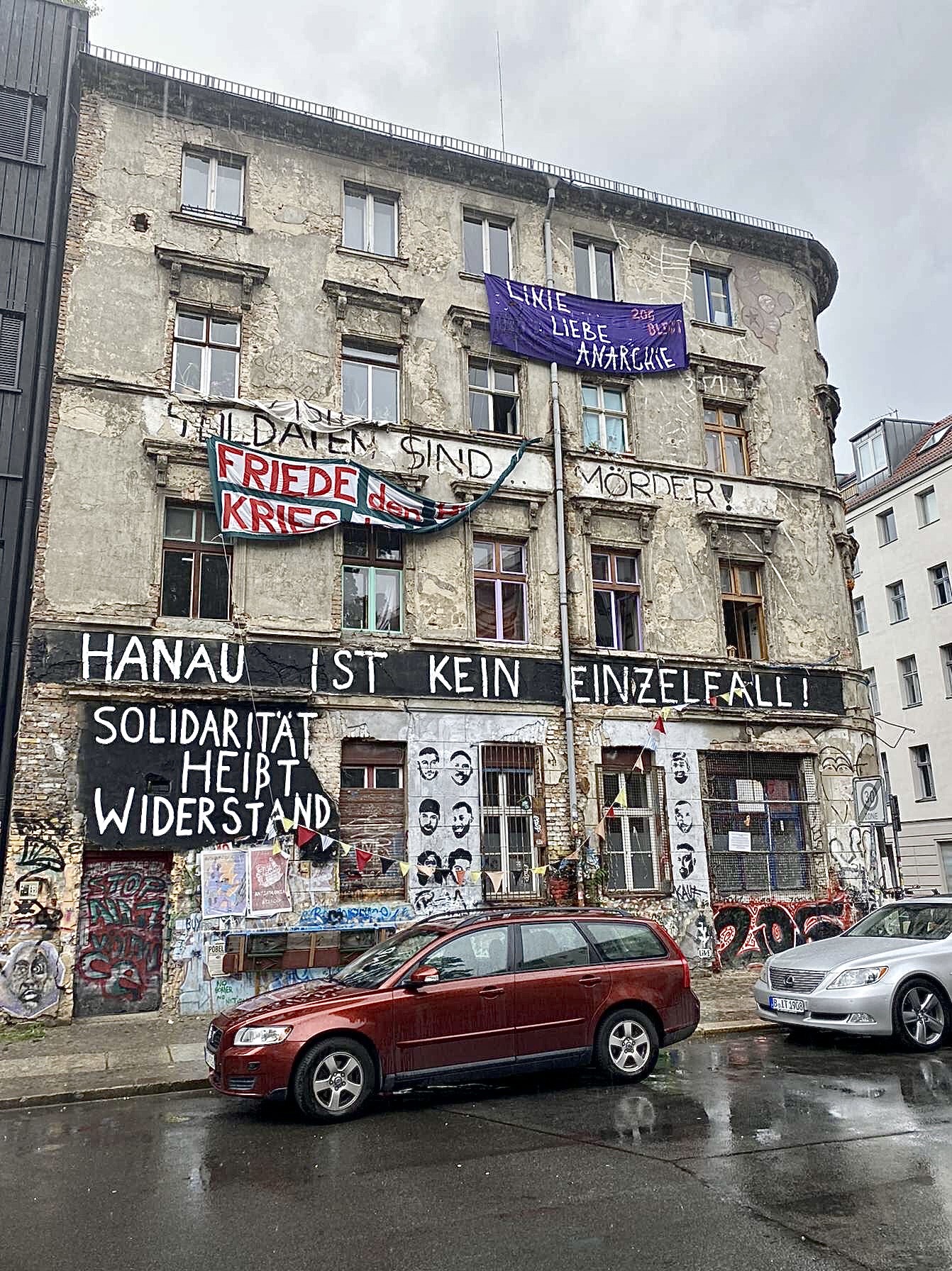 I found that my new comfort with myself helped me in surprising ways, too. Generally, I am a more than eager to join whatever plans are extended my way or whatever things are asked of me. When I found myself having a few difficult days abroad, I felt equipped to back out of plans and not over exert myself when my head was pleading with me for some down time – a boundary that would have felt impossible for me to implement this time last year.
I flew home carrying a feeling of satisfaction to have ventured across the seas again after the pandemic-induced hiatus. While I was emotional saying goodbye to my friends as I left them to continue their summer amid a whirlwind of German techno, I was thankful to have been able to be completely present for all the time I had spent with them. Greeted back at Dublin airport by a familiar drizzle, the hopeful part of my brain wondered: what's next?
It wasn't long before the craving for solo escape once again became overwhelming. So, I made a plan and was gone before I could overthink it. This time, involving an impromptu train journey and a few nights stay in a hostel. With limited funds in the piggy bank, I kept things local and went to pay my respects to the infamous Fungie in his former haunt, Dingle.
If I can encourage you to do one thing, it would be to pack a backpack and go hostelling by yourself.
Despite being apprehensive about the venture, my feelings were very soon proved to be unnecessary. There is an unwritten rule in hostels that you can't pass by another hosteller without saying hello and sparking a conversation. Thanks to this pleasant revelation, within a couple of hours of my arrival I was acquainted with numerous interesting characters. From diverse walks of life and undertaking different journeys, but with one thing in common – they craved new friendships.
There is an unwritten rule in hostels that you can't pass by another hosteller without saying hello and sparking a conversation
My first night in the charming seaside town was spent drinking cans in the hostel smoking area as friendly strangers and I exchanged jokes and life stories before giddily strolling to the pub for a proper pint. Despite the late night, I awoke fresh the next morning thanks to the buzz of the wholesome welcome I hadn't anticipated. It was a good thing, too, as my new friend from South Africa and fellow solo traveller quickly informed me that we were going kayaking that afternoon.
I admired the zest for life and lack of inhibitions that so many of my new acquaintances held, and I was duly soaking their energy up. I would have usually deemed a three-hour-long kayaking trip around the Dingle peninsula not feasible whilst I had a slightly sore head from the night before. However, after the sheer magic that was an up-close show of a family of dolphins, an intimate tour through narrow caves and a refreshing dive off my boat into the cold Atlantic, I vowed to forevermore push through the hangover.
More cosy conversations over tea or beer filled the rest of my time at the hostel, followed, of course, by evening pub hopping. I took great pleasure in teaching my new pals from France and one friendly Australian what it is to "split the G" on a pint of Guinness, to everyone's amusement. They gained a useful lesson in Irish drinking culture, I came away with the promise of a place to stay if I ever ended up in Paris. Win-win.
My final night in Dingle was rounded off with an intimate music session in the hostel dining room, as a couple of musicians from Cork found the communal guitar and treated us all to some tunes. I recall sitting there as each wildly different person enjoyed one another's company while immersed in the music and reflected on the new sensation that had grown within me. Gone was the previous embarrassment, the hesitancy to put myself out there. In its place – a newfound discovery that every adventure starts with me.