Sweating bodies, jumbled drinks, saliva exchanges – in hindsight, despite our short-sighted student protestations, nightclubs are utterly incongruous with a global pandemic. However, after 19 arduous months of pining for their restoration, we are finally being released back into the thrilling terrain that is the Dublin nightclub scene. Today, Taoiseach Micheál Martin gave the all clear for nightclubs to re-open on October 22nd, following days of question marks over that long-promised date.
Despite being one of the most heavily-impacted sectors, many Dublin clubs became fascinating beacons of ingenuity over lockdown. From operating as pizza takeaways to hosting DJ live-streams that could be enjoyed at home, they have demonstrated that the party can still go on, regardless of the space. Whilst we applaud and admire their courageous tenacity, the news that we can finally return to the hallowed ground of Dublin dance floors induces an immense sigh of relief. Although the almost two-year-long closure of nightclubs may have been a source of irritation for students, for managers, bar staff, promoters and artists alike, it marked a devastating period of anxiety and confusion. Their bravery must be applauded, and what better way to do this than to grace – or awkwardly stumble – onto their floors once again.
A glimpse of what post-coronavirus nightlife will look like was offered when the Department of Tourism and Culture supported an experimental event at the Button Factory at the end of September. Vaccine certificates and antigen testing were mandatory, and the venue operated at only 60 per cent capacity, however, despite these protocols, footage from the night looks surprisingly normal. Some 450 people could be seen moving liberally around a crowded dance floor, with mojitos replacing masks, sangria as the sanitiser and Budweiser in lieu of elbow bumps.
ADVERTISEMENT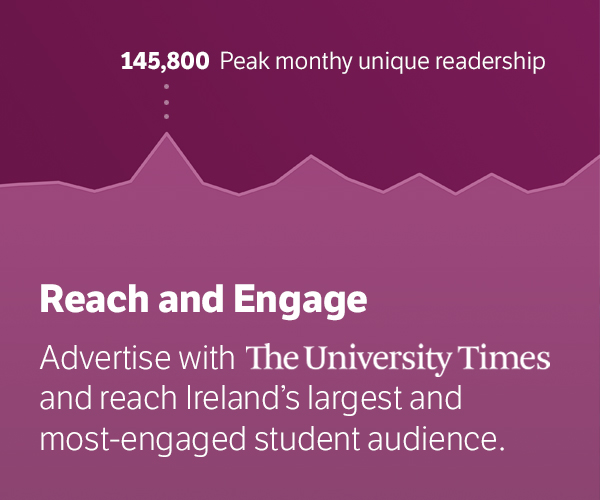 So, what is there to look forward to from our dearest dancing destinations? After being closed for what feels like eons, nightclubs have had time to refresh their interior and prepare plenty of reopening parties. First up, we have St Anne's St's effervescent Twenty Two. With its dimly lit, chandelier-clad interior, the venue offers a leap from the dingy student digs we have grown accustomed to. As part of the venue's reopening celebration, the club made a range of private booths for a maximum of eight people bookable inside the club. Beginning on the 22nd, it is hosting a three-night-long event with popular Dublin DJs Paul Redmond, Phill Bass and Frank Jezz on the decks.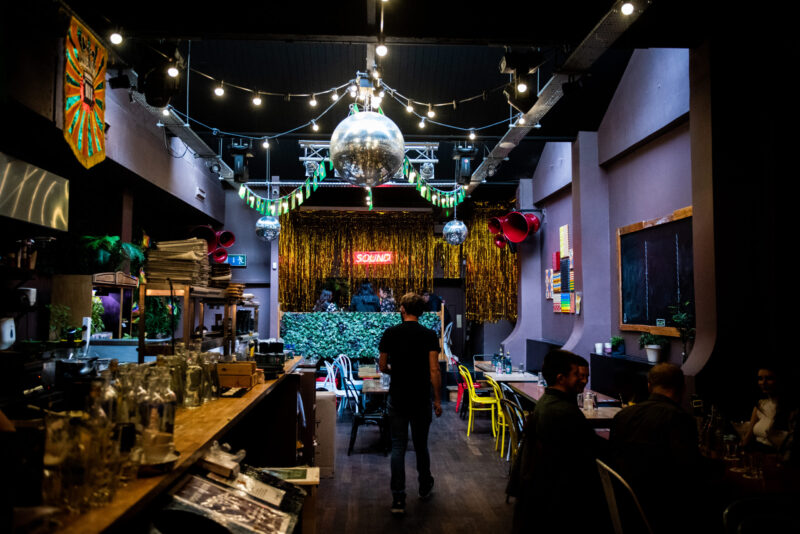 Opium offers another exciting development from its pre-pandemic self. The club has recently renovated its interior into a state-of-the-art space, featuring several LED screens, two bar areas, a rooftop smoking area and a large dance floor. Like Twenty Two, this spot is particularly swanky. After surviving a year where Tiger King was the most animating part of the day, why not treat yourself to a bop within the venue's groovy, manga-inspired walls. The club is one of the coolest boogie spots around, and their special reopening party on the 22nd – a Fleetwood Mac tribute – sounds like a brilliant way to break the no-clubbing chain.
An enormous sigh of relief can be breathed at the news that Dicey's – a popular locus of the Trinity pupil – is reopening. Dicey Mondays and their €1.50 drinks will return, alongside the joie de vivre for many students. The club's lockdown scheme, which saw DJs deliver sets through a Facebook live stream and allowed people to order Dicey's drinks to their homes online, was an ingenious way to keep the Dicey's spirit alive. Now, we can return to the sacred walls of the garden in physical form. The venue promises to be "the biggest student festival of parties seen in years" running for two weeks from the 22nd of October. Entitled "CollegeFest 2021", tickets will be available through Eventbrite.
Tramline's doors are flying open to welcome a dynamite weekend on the 22nd. The party begins at 10pm on Friday, with DJs such as Cullen, Richard Tracey and Lorcan Mills soundtracking the opening night. The night after, Tramline will host a tribute show dedicated to the astounding sound of none other than ABBA. Featuring Ireland's number one tribute group, ABBAesque, (who were most recently asked to join the RTÉ Concert Orchestra to perform the Swedish band's music in the National Concert Hall), the night will be a wonderful celebration of the future, through our favourite music of the past.
The Academy is also promising an action-packed reopening weekend. Dubbed "Freedom Day", their Friday event has already sold out. Not to worry, however, tickets for the Saturday night event are still available. Themed "Circus", it promises a "full scale circus across 3 floors" with "resident DJs", "6 bars", "CO2 cannons' and, obviously, "confetti blasters". The club will also introduce weekly events: "Konspiracy" on Thursdays, "Neon Neon" on Fridays and "Circus" on Saturdays.
In other exciting nightlife news, Wigwam are currently operating a busy schedule of ping-pong, quiz and bingo nights. They have a thrilling reopening weekend in store, run by Bodytonic, with tickets available on their website. Not to mention that they're hosting The Midnight Disco Halloween party event on the 31st – if you can manage to move your over-danced joints by then).
The Grand Social is hosting the band "Silverbacks" as their headliner gig on the 22nd. Their space, "The Ballroom", which houses regular club nights is the ideal party venue, which, from recently released photos, looks itching to be stomped on by the soles of party-goers again.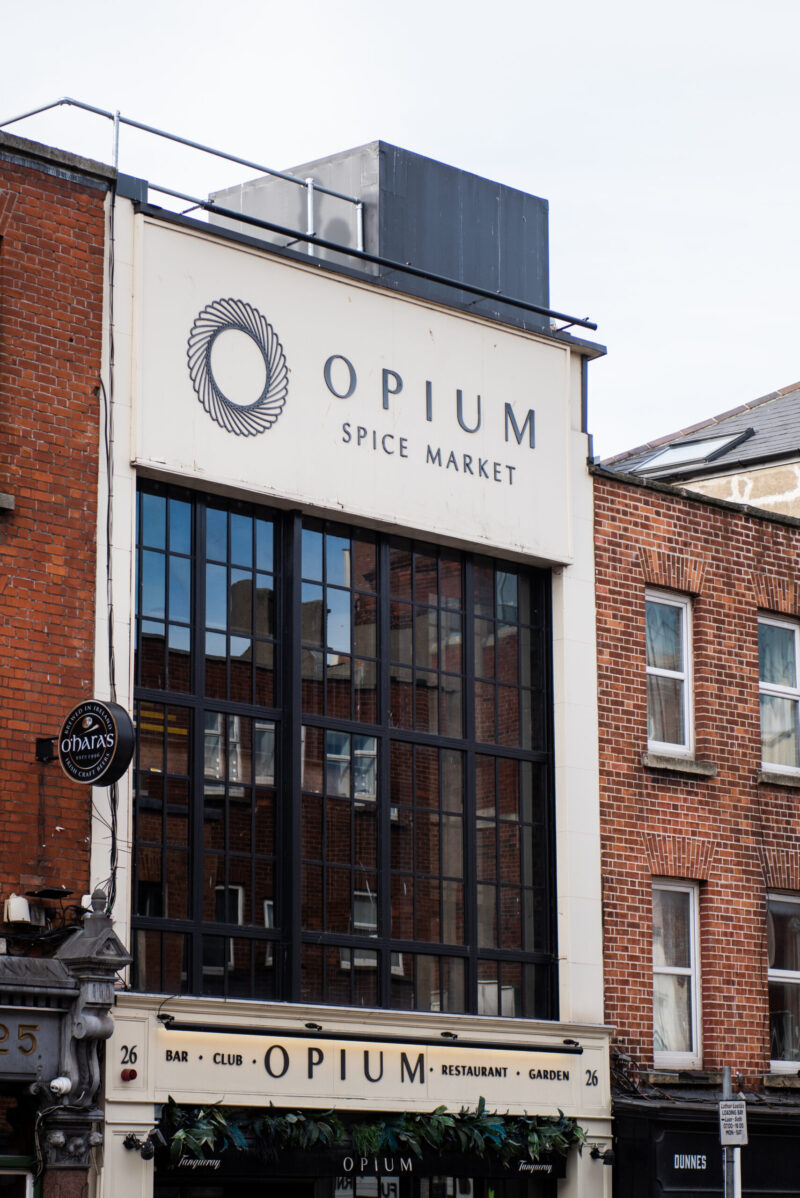 The George has made some renovations, having added a spacious outdoor seating area over lockdown, which will no doubt provide a wonderful respite for when their dance floor officially reopens. The treasured venue has been operating with multiple seated shows a week – their much-loved events, such as "Thirsty Thursday's", provide "delicious drag decadence" for lucky attendees. Workman's Club also has lots to offer, with a range of exciting upcoming gigs and events. For instance, the night of the 22nd will see London-based artist Sinead O'Brien make her Dublin headline debut.
Prepare your party shoes, reserve some tickets, and, most importantly, appreciate your right to party – you have certainly waited long enough to boogie once again.