Clubs re-opened this weekend for the first time since the world caught fire. Everyone seems to be frantically preparing party buses, age cards and booking event tickets – only if you're planning on dancing, apparently. But, hold on a second, do we actually remember how to dance?
If you need a bit of a refresher on what to listen to while dancing, prinking, or just having a private hype moment in your room, check out these five songs to get you back in the mood for the upcoming club nights.
"Pump it up" – Endor
A modern classic in the Dublin club scene and undoubtedly sorely missed by all who have not set foot in a sticky-floored Harcourt street venue in nearly two years. This tune was well on its way to being solidified as a mainstay in club music before being cut short by the coronavirus. "Pump it Up" encapsulates the blissfully ignorant pre-pandemic club scene, and hopefully its presence will help everyone forget how long it has been since it was played.
ADVERTISEMENT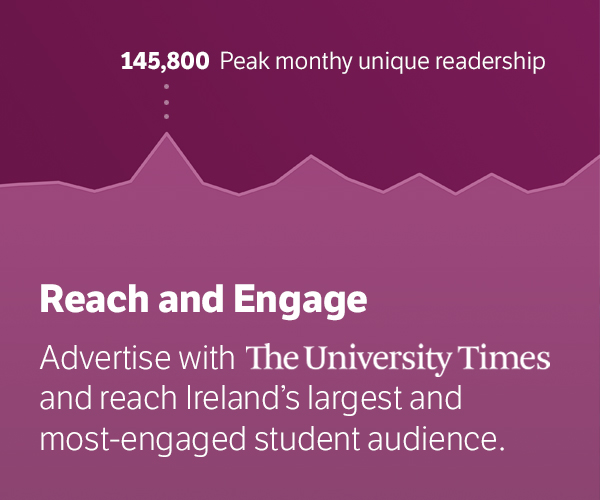 "Destination Calabria" – Alex Gaudino
Ever present on every 'non-stop dance' playlist that airs on MTV, "Destination Calabria" has endured for over a decade. Its raunchy music video and ridiculously high energy tempo make it irresistible, compelling all who hear it into a manic dancing frenzy, whether in the club or the kitchen. Throw this one on the bluetooth while you are prinking, it is sure to get you in the mood.
"Crimewave" – Crystal Castles
Revived this summer on TikTok, "Crimewave" is a much darker track than the usual club fare, but its tempo and throbbing percussion result in a tune full of beautiful contradictions. Its cold-clipped vocal track is layered over a seductive beat and intriguing chiptune culminating in a deeply unique but compelling dance track. When you want to tap into your gothic side, your pale grunge 2014 Tumblr self, or just want a bit of a boogie, consider Crystal Castles for your next playlist
"212" – Azealia Banks
Problematic pop princess Azealia Banks' breakout "212" remains a track that is so addictively danceable that most of us are willing to overlook her notable conflict with the "entire nation of Ireland". This song is raunchy, aggressive, and impossible to ignore. Also, attempting to rap alongside Banks' ballsy lyrics only results in hilarious embarrassment while out drunk and dancing, so next time that annoying friend of yours starts trying to do "Rap God", put this on instead.
"Everytime We Touch" – Cascada
Perhaps the most nostalgic song on this list, cascada is a eurotrash goldmine of mid-noughties club music. When "Everytime We Touch" comes on the speakers, you are guaranteed to find the dancefloor immediately thronged by a mass of badly sung intoxicated shout-singers. One of the best guilty pleasure songs out there, unashamedly overusing auto-tune, synthy swells and incredibly cheesy lyrics, Cascada is pure unadulterated feel good vibes.