Neatly tucked into Chatham St, framed by strikingly orange awning and surrounded by plant boxes, lies Glas – a vegetarian and vegan dream. The struggle for many people who have plant-oriented diets comes to the fore when sitting in so-called "fine dining" restaurants where meat and fish tend to take the limelight. Vegans and vegetarians are resultantly often left with the often less tantalizing choice between a pasta dish or salad. Glas is however, the knight in shining armour, who has come to rescue us from this situation.
I had wanted to go to Glas ever since it opened, but as it's on the "nicer" end of the spectrum of restaurants, I went as a celebratory way to start off my final year. I would recommend saving Glas for an occasion (unless someone else is paying). While not overpriced, it's certainly more of a splurge than a five euro soup and sambo combo deal. Two courses are €36 and three courses are €44. After having eaten there, I can confirm that it's worth every cent.
The instant you step in, the restaurant and its staff envelop you with a comforting sense of warmth. We were guided through a maze of plants and tables to our table situated near the central bar. It is stylish and modern but in a sort of jungle-chic way (there are many, many plants, which I sadly realised were mostly fake half-way through the night).
ADVERTISEMENT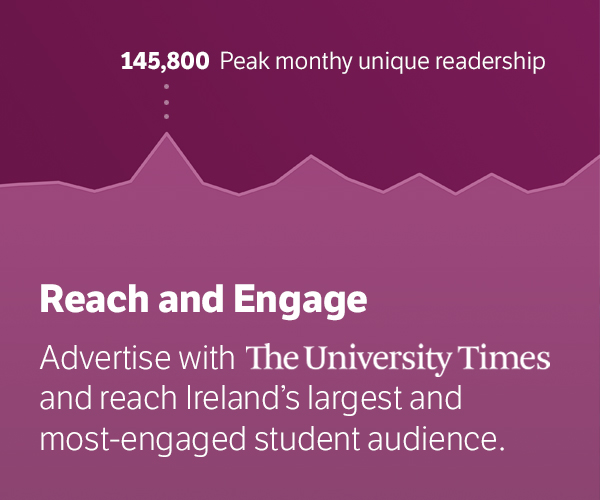 A problem I am rarely confronted with when out at a restaurant is choosing what to eat. However, the entire menu at Glas is either vegetarian or vegan. As both my companion and I are vegetarian we were ecstatic with the range of options available to us. Parsnip and walnut terrine with piccalilli, roast chicory and fried bread, buffalo burrata with heirloom tomato, onion cracker and basil gel are some samples of the starter menu. There were six main courses consisting of dishes such as flamed kohlrabi with sunflower seed puree, ashed goat's cheese and celery gribiche, or charred runner bean with sweetcorn succotash. Each meal sounded like a wonderful magical concoction.
I chose the goat's cheese bon bons with pistachio emulsion, pickled grapes and truffled honey for starter as I am obsessed with anything that has goat's cheese or truffle at the moment and pickled grapes certainly piqued my interest. My companion went for the turnip tartare with seaweed vinaigrette, mushroom jerky, cured egg yolk and porcini mayo. Both were served beautifully and tasted even better than they looked.
Each flavour pinged off the other so well and the pickled grapes have been added to an internal list of tastes I am obsessed with at the moment. The turnip tartare was equally delicious, though a more meagre portion than mine.
For my main course I opted for the baked cauliflower with pickled girolle, cauliflower risotto, milk crumble, and summer truffle – I did say I was obsessed – and the BBQ celeriac with roast potato puree, celeriac slaw, cucumber and mint salsa. Potato paper was our table's other main. Both celeriac and cauliflower are vegetables that are rather like blank canvases and the resulting dish is only really as good as the artist and the paints used. Both dishes served to us were absolute masterpieces. The BBQ celeriac was particularly well cooked. We remarked on this to our server and he generously told us that it had been marinated for over 24 hours, then braised in a marinade reduction and finally roasted – it would want to be as good as it was for that amount of effort.
This meal was one of my more memorable and Glas has become somewhere I would recommend to anyone for an occasion, even if they're an ardent carnivore. They have mastered the art of plant-based cooking through placing seasonal vegetables at the centre of the meal, rather than the periphery, where they have lingered for far too long in Irish cooking.