You may not watch The Late Late Show – you might cringe at the very thought – but you have probably heard of Ryan "Tubs" Tubridy – the host of RTÉ's flagship chat show and the host of The Ryan Tubridy Show on RTÉ Radio 1.
Tubridy is one of Ireland's most successful broadcasters. Starting in RTÉ as a runner, making teas and coffees for the station's stars, he swiftly climbed the ranks to become the Late Late host at the tender age of 36. A household name for his work with the state broadcaster, Tubridy was certainly a deserving recipient of the Praeses Elit award, Trinity College's Law Society's (LawSoc) award for individuals who have made significant contributions to society.
Describing himself as a "nerd on TV in the era of boy bands", Tubridy began his interview with typical Irish modesty – something which he was quick to point out: the Irish are quick to give compliments but also struggle to receive them.
ADVERTISEMENT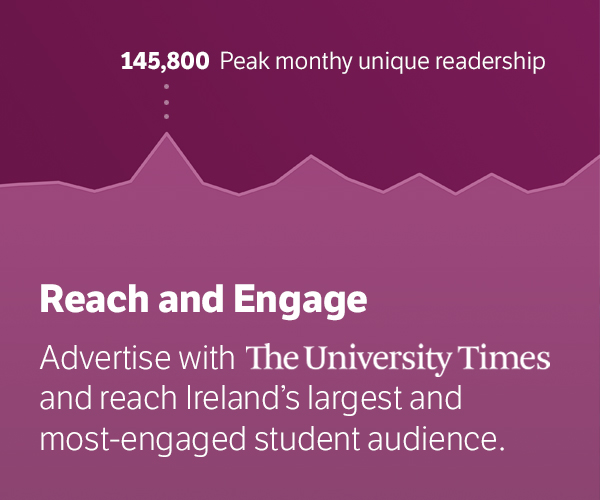 In conversation with LawSoc Auditor Anne Spillane, Tubridy described himself as a "show off" from his early days in Booterstown. He was a voracious reader and a film buff as early as 12, writing to the Irish Times complaining that there were not enough films for children on TV. He regaled the audience with an impersonation of his younger self, leaping out of the chair and striding around the stage as he pretended to have a pipe in one hand and a falcon in the other. He included some improvised dialogue as he bandied around the room, much to the audience's enjoyment. It was as if, at times, we were watching a stand-up comic perform their set and not the Late Late host bring us through his early years.
Tubridy studied history and Greek civilisation in University College Dublin (UCD), which, he said, "sounds very impressive if you tell anyone from outside of Ireland", but "when you tell people you did it in UCD, you get a very different reaction". He thoroughly enjoyed UCD, working an assortment of jobs through college, and spending lots of his free time in the bar. Having left college unsure of his future, he studied law at King's Inns but left after just one week. When the opportunity to work in broadcasting arose, Tubridy grasped it with everything, looked up the career ladder, and just "climbed".
A pivotal moment in Tubridy's early career was when he was asked to present the Rose of Tralee. This led to more work and his first chat show, Tubridy Tonight. Then at the age of 36, the crucial opportunity arose: his now best-known role as the Late Late host. Tubridy did not even pretend to hide his excitement: it was clear that this was a man aware of his good fortune and humble about his talent performing his dream job.
Tubridy was generous with his time taking a question from the audience at the end. One such question asked why students were exposed to a different side to Tubridy during this interview. Tubridy acknowledged that his persona today was somewhat different from his on-screen "welcome to The Late Late Show" character.
However, he explained that an important part of broadcasting is knowing your audience, and his job requires him to interview guests in a certain style. As he and Spillane bounced off each other during the interview, there were jokes, digs and a lot of laughter. One got the impression that this was a conversation between two friends meeting in the pub and poking fun at aspects of Irish life. Filled with plenty of impressions, tales of celebrity guests and more than a double helping of dark humour the audience were left pleasantly surprised.
Tubridy finished with advice to students telling us to "knock on doors" and "keep on knocking". He acknowledged that navigating a career was difficult but that "when you reach that fork in the road, choose fun". It was clear which road he had chosen as Ireland's favourite broadcaster laughed us out of our seats and out the door with him. With his jokes, advice, and tales of a life in the interviewer's chair, this award ceremony was a show with something for everyone in the audience.