Autumn is here and Halloween is near, and this week is the perfect time to get cosy and creative, with events including knitting lessons and dress-up parties. Music lovers will enjoy the Jazz Society's first coffee morning on Tuesday, and the traditional music session on Wednesday evening. The more athletic amongst us will be excited for Med Cup, arguably the most important football tournament of the academic year.
Monday
Trinity's Vincent de Paul Society (VDP) will host its first meeting of the month on Monday at 6 pm. As one of Trinity's largest societies, this event is the perfect introduction to those wanting to learn more about the various fundraising activities and events the society organises, as well as getting to know the members. The location for the event has yet to be determined but will be confirmed on the society's social media pages.
If you want to learn how to become a triple thread (pun intended) by mastering the art of sewing, knitting and cross-stitching, you can join Trinity Knitting Society at 6pm for its weekly lesson. The group usually meets at Front Square, but the exact location will be confirmed later in the week on the society's social media pages.
ADVERTISEMENT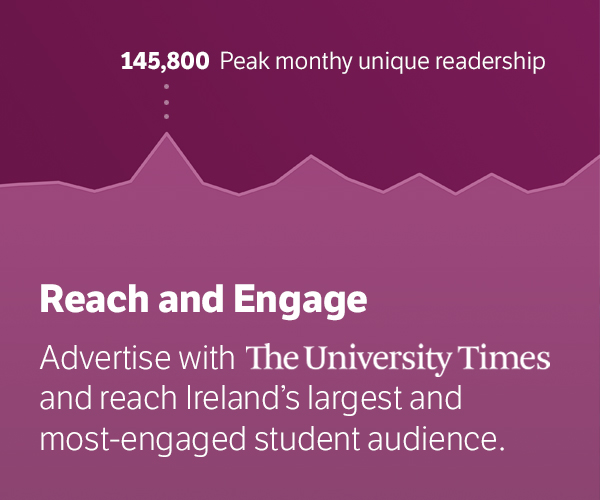 Also at 6pm, the DU Yoga Society will join the DU Gender Equality Society (DUGES) for the first of this week's yoga classes, meeting behind the Campanile.
Tuesday
If you're feeling the blues, the Jazz Society will host its first in-person coffee morning at midday in Gazebos nine and 10 in Front Square.
Budding photographers and aspiring journalists alike will delight in the University Times' introductory photography session, held in Gazebo nine at 3pm (yes, this is a shameless self plug). No experience is necessary and tips will be shared freely, so come along, whether you're looking for a career as a photojournalist or you just want to up your Instagram game.
In the afterglow of Rainbow Week, Trinity's LGBTQ+ Society (QSoc) will reconvene for an evening of board games in Front Square. This night will be the perfect opportunity to make new friends and play some games. The event, like all QSoc events, is open to students of any gender or sexuality looking to socialise with LGBTQ+ students. Find them in Gazebos nine and 10 at 5pm.
Wednesday
At 6.30pm at 4 Dame Lane, Trinity College Law Society (LawSoc) and DU Food and Drink are hosting a western-themed crossover event. The best-dressed cowboy at the party will win a mystery prize. Attendees must be a member of either society. Tickets for the event will be available on Eventbrite from 5pm on Monday, 4th October onwards.
At 8pm, Trinity's Traditional Irish Music Society (TradSoc) will host another music session at Chaplin's Bar. This event is perfect for those new to the city looking to acquaint themselves with Dublin's traditional music scene, and Dublin natives will equally enjoy the opportunity to experience food, drink, live music and chatter as the city comes back to life in the wake of the pandemic.
Thursday
If you fancy yourself as a bit of a trend-sweater, you can purse-shoe your dreams by joining the Fashion Society, who will host an EGM at 6.30pm over Zoom. Vacant roles include sub-ents officer and first-year representative. Candidates must be a member of the society for at least 48 hours in advance.
Saturday
Friday is thin on social events, but on Saturday, DU Biological Association (BioSoc) will host Med Cup, the annual fundraiser held in the run-up to Med Day (the annual fundraising event for Trinity's teaching hospitals). The football tournament will see each year group compete head to head, and the competition will include "sports day"-style events that will be open to all. This year's completion will take place on the cricket pitch, beginning at 11am. Tickets for the event are available through the society's Instagram page and cost €5 apiece.