As the classic tenets of third-level education are challenged and restructured, questions around tuition costs, assessment methods and the online learning experience abound. Since before the pandemic, however, engaging professional workers in education has offered a particular challenge to universities in Ireland. In addition to time commitment barriers, the inflexibility of postgraduate courses and tuition costs, universities and colleges must grapple with the role of education for professionals returning to education.
In order for third-level institutions to remain competitive among postgraduates, their courses offer specific skills, respond to evolving work models and facilitate structured career progression. While institutions must be relevant to the needs of industry, the attractiveness of postgraduate courses to lifelong learners in pathway professions has been called into question. Microcredentials, a modified style of learning that assembles academic building blocks, are emerging as a solution to foster engagement with and accommodate the specific needs of such learners.
Dr Ruth Pritchard, Trinity's microcredentials programme director, explains that microcredentials represent a development that "responds very much to a call by learners and by employers for more flexible access to higher education, and particularly for professional development and lifelong learning purposes".
ADVERTISEMENT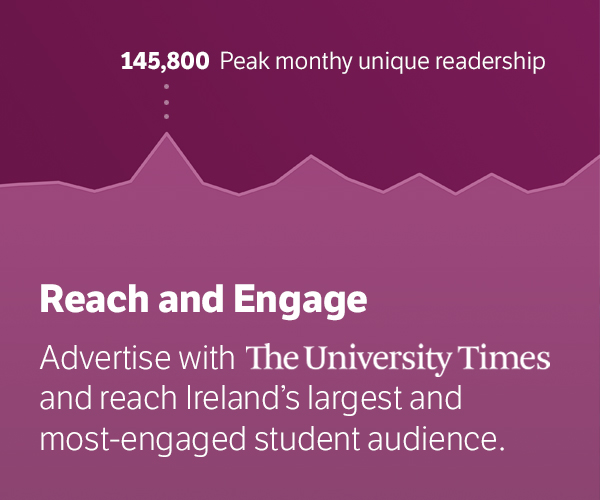 "What is different about the new emphasis on microcredentials at EU level is a focus on their consistency across EU member states, and on developing the kinds of tools and resources that promote accessibility by learning and ensure that they're quality assured."
Microcredentials are a modified style of learning that assembles academic building blocks
Credentials offered at postgraduate level span four Trinity schools: business, nursing and midwifery, engineering and social work and social policy. With the pilot programme, Trinity joins an Irish Universities Association (IUA) framework, the Multi-Campus Microcredentials (MC2) project, seeking to make a meaningful contribution to the shifting demands of higher education.
Emma Francis, the project officer at MC2, explains that the initiative is supported by interlinked strands, including the development of the national framework between the seven universities and the creation of a sustainable model for enterprise engagement for microcredentials, both and their co-creation and co-delivery. "We've recently submitted a position paper to the European Commission, they had a consultation on the impact of microcredentials, on lifelong learning across Europe … we're in step with the European position on microcredentials."
The inherent inflexibility of many postgraduate programs was a central concern in the development of the program. Francis explains that microcredentials have the potential to reframe the relationship between students, universities, enterprise and other civil society partners.
"We're looking really at a step change in lifelong and lifewide learning. We hope the microcredentials will be able to address many of the barriers to participation and lifelong learning, such as time constraints for learners."
We're looking really at a step change in lifelong and lifewide learning
Each partner university has developed a panel of microcredentials across levels seven to 10 on the National Framework of Qualifications, along with allocating a specific credit size or ECTS to each credential. The mutual recognition, portability and accumulation of microcredentials is a key future development that will allow 'stacking' in themed, pre-approved areas. Francis explains that in order for students to accumulate a larger qualification, there must be "an intelligent learning journey and learning outcomes achieved from that".
Chris Morash, Trinity's Seamus Heaney Professor of Irish Writing at Trinity, explains that during his tenure as Vice Provost, it was necessary that Trinity recognise its "social responsibility" to be cognisant of evolving labour structures and demands. "The really exciting future thing is for people who already have degrees, and who are going to need to upskill those degrees as technology transforms every career out of recognition."
Morash went on to note how the changing workforce is impacting all areas. "We are getting to the point now, where it's not just the really heavily technological kinds of professions that are being changed and are being made almost obsolete, in some cases by things like artificial intelligence, it's areas in the humanities, areas of law, for instance."
Director of Executive Education at Trinity Business School, Michael John Flynn, explains that co-ordinating with businesses, NGOs, government entities and professional bodies was instructive in the development of credentials. "That ongoing, constant dialogue has given us a very good understanding of what skills are on the wane in terms of requirements or demand, and what skills are on the rise in terms of their demand and requirements … those goalposts are constantly shifting."
The really exciting future thing is for people who already have degrees, and who are going to need to upskill those degrees as technology transforms every career out of recognition
In addition to anticipating emerging skills and competencies requirements, Flynn explains that the program has been constructed with acute attention to the shifting landscape in the area of access and diversity. Providing graduates with the skills to progress their careers or the confidence to reintegrate into the workforce after parental leave, he says, is a priority.
"We're really excited by the prospect of having a really agile and flexible capability to offer…not just meeting the needs of current industries or employers, but also meeting the needs of change, be it individual change, people coming back to work, or changing their careers, or the fact that our economy is changing constantly."
Dr Fintan Sheerin, the Head of Nursing and Midwifery at Trinity, explains that discussions with clinical partners and the Nursing and Midwifery Board of Ireland were essential to meet category approval requirements. Along with the Postgraduate Diploma in Nursing, microcredentials offer further flexibility to nurses and midwives to build qualification practice pathways.
He explains that as the generation of nurses and midwives with hospital certificate qualifications retire, "we're seeing a need to reimagine what nursing and midwifery education will look like in the future. And we're at a very particular point in the school of Nursing and Midwifery at Trinity because we are working to develop plans to start towards the building of a new school of nursing and midwifery".
Incorporating microcredentials into the development of the future of the school may offer challenges, however, as clinical qualification realities confront academic standards.
We can be quite agile and innovative and create short, sharp, intensive learning journeys
"[T]here's a risk that if we create microcredentials that come together and produce an award, that that award may actually not have much meaning… we have to ensure that there is a professional coherence…so that if [graduates] wanted to use this to progress along, for example, a clinical specialist pathway, they're going to have to have a certain configuration of modules or credentials, which meets the requirements of the Nursing and Midwifery Board or the Departments of Health or the HSE to allow them to be recognized as [such]."
Microcredentials, however, offer few solutions to facilitate the role of universities to inspire critical thinking within the traditionally structured career pathways of nursing and midwifery. "The discussions in healthcare at government level are not about how do we develop broader thinking in critical care, their discussions about how do we get more nurses into critical care. So it's numbers, it's workforce", Sheerin explains. "And that doesn't focus on the individual person's development."
For Dr Stephanie Holt, Head of Social Work and Social Policy at Trinity, accessible and flexible education has been integral to the ethos of the school. The development of the microcredentials program acted as a "natural extension" of Continued Professional Development (CPD), a requirement for registered social workers.
Offering online CPD courses improves accessibility and allows for "bespoke planning of your own educational stream… you're picking things that are of particular relevance to you, in your workplace, in your profession, in your industry, rather than just accepting whatever a whole course might have to offer".
For the four Trinity schools, the program has been structured around the demands of continued professional development in the labour market. Dr Catherine Elliott O'Dare, Assistant Professor in Social Policy, discusses the importance of strategic coordination with community groups, businesses and NGOs "to get their input and combine our research expertise within the school, and their day to day needs and what they need to upskill their staff".
As professional workers grapple with the demand of continued professional development in the labour market, Flynn explains that microcredentials could offer "one arrow in our quiver, where we can be quite agile and innovative and create short, sharp, intensive learning journeys".