Students will not have to show proof of vaccination to attend face-to-face lectures, Minister for Higher Education Simon Harris has said, following an announcement yesterday that vaccination certificates will continue to be used until next year.
Harris was in Trinity this morning to visit College's vaccination centre, where up to 500 people are expected to receive the jab today.
Responding to a question from The University Times about whether vaccination certificates could be used for lectures as they are used for restaurants, Harris said: "We've decided no, in relation to that. That's the public health advice that we followed."
ADVERTISEMENT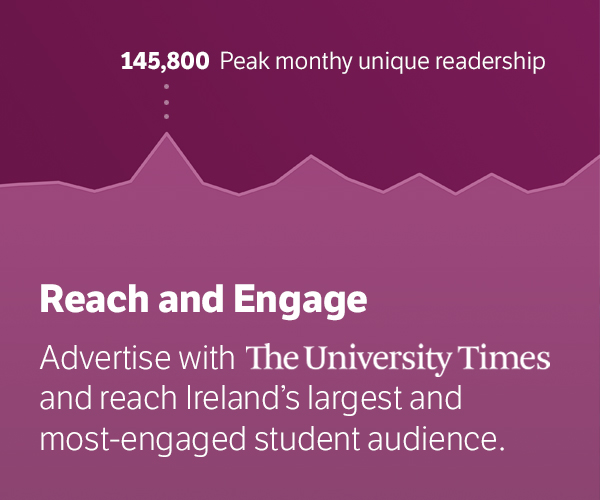 "We've never made vaccine certs mandatory for education", he said. "We don't have an intention to do that, but we have done a lot of other things that are important … While a lot of other sectors are debating is there merit in antigen testing, we've gone on and we've done it."
When asked what he would say to unvaccinated students: Harris said: "II do think there is a there is a statement of fact that young people – and not-so-young people – will be, I suppose focusing the mind on the fact that the vaccine certs are going to be in place till this spring and vaccination is not mandatory, but it is the law of the land."
"If you want to go into certain premises, you have to be fully vaccinated, and no doubt students will be taking that into consideration as well."
"​​I'm delighted that we're on a college campus where students can come in and go to the college bar, go to the college canteen, attend a lecture or go to the library – I'm delighted that they can go, this weekend, into a restaurant or pub or even a nightclub. But we want to do that in a safe way."
Social distancing will no longer be required in Trinity from this Friday. Earlier this month, Trinity College Dublin Students' Union (TCDSU) warned of "extreme backlash" from students if timetables are not changed after that.
The letter asked schools to commit to "maximised in-person teaching for all students" and added that "if this is not currently the plan … you have four weeks to do this, it is not too late to act".
Vice Provost Orla Shiels has since asked heads of schools to identify obstacles to in-person teaching.