As the only literary festival in Ireland that is solely dedicated to the showcasing of Irish literary works, the Dublin Book Festival is a magical moment in the literary calendar. Since 2006, the week-long festival has annually provided Irish literature enthusiasts with the opportunity to engage with up and coming writers and their work. This year, events are set to take place from November 8th to 15th.
The festival "started off really small" but has expanded significantly in the 15 years since its inception, director Julianne Mooney Siron tells The University Times. Initially, the festival consisted of a half-day event, which has subsequently blossomed into an eight-day festival. The event caters to over 200 participants, with between 50 and 60 events taking place over the course of the seven days. This year, these events will be spread out between online platforms and in-person venues, adopting the hybrid model that many other literary festivals have already undertaken this year.
The in-person events that are set to go ahead, at reduced capacity, will be held in venues such as the Botanic Gardens, Dublin Port, Fighting Words and the Chester Beatty Library. "[We] tend to expand on our venues throughout Dublin, so usually you will see one or two new venues each year and that's the case this year", Siron explains. Another new aspect of this year's Festival will be live streaming. A handful of events, some of which will take place at Smock Alley Theatre, are set to be broadcast to international audiences. Last year, due to the completely online format of the festival, new international audiences were reached, therefore Siron notes that "this year we didn't really want to lose that".
ADVERTISEMENT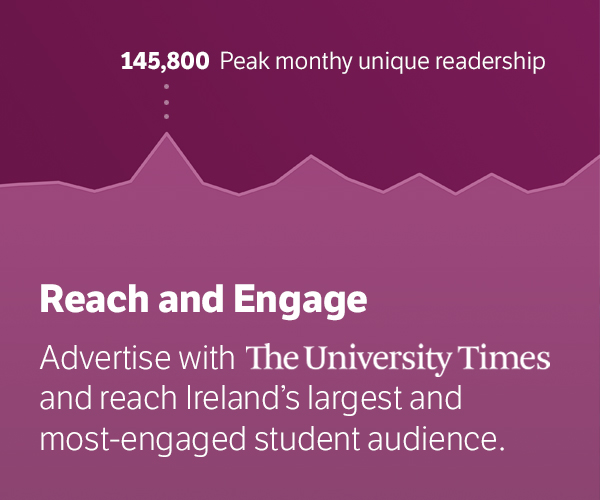 When asked if the Festival will have a theme, Siron says that themes can be restrictive. Typically, the process begins at the beginning of the year, when a number of books are brought forward for Siron to reflect over a period of a few months. This time allows Siron to establish links between the works and the subsequent Festival events. Everything tends to "come together for me quite organically. Something will be triggered for me in a paragraph or at the end of a story, and that is how they come together". Ultimately, the goal is always to "have something for everyone".
Though this is a festival that engages solely with Irish literature, it does not entirely neglect international writing. There will be online events which will explore an array of international authors, as well as a collaborative event with the Embassy of Chile in Ireland in which Rick O'Shea will be in conversation with Benjamín Labatut about his new book When We Cease to Understand the World. However, at its core Dublin Book Festival is a celebration of everything Irish "this is kind of our niche", notes Siron.
Whether you are planning to attend this year's festival online or in-person, Siron urges all prospective attendees to book ahead, especially for the long anticipated in-person events. A programme of events and tickets can be accessed here.