"Overly horny, you asks?" questions the brazen Saoirse Murphy, enacted by Sarah Hanly, directly contrasting the bird song playing before the opening, complimented by the yellow lighting dousing the set. Performed as part of Dublin Theatre Festival, and co-produced by the Royal Court Theatre in London, Purple Snowflakes and Titty Wanks is Hanly's debut play. The comic tone of the production is established from the outset, through the contrast between Hanly's description of how to orgasm – with "practice and determination" – and the setting of her Catholic school in Enniskerry.
Framed as a continuous dialogue between Saoirse and her friend Aisling, Hanly embodies many eclectic characters throughout the production, including a variety of nuns and Father Mick, a priest who is ludicrously said to live with her mother following her father's desertion. These small fragments into the serious aspects of Saoirse's life are parred down with snippets of comic relief, such as the mentioning of a fake funeral for her father after he left.
Hanly's writing is skillfully paced between the serious and the comedic elements, perpetually keeping her audience on edge. This is complemented through her controlled performance, which at times wavers into fragments of emotion, effectively nailing the tone of the play. While the accents of the characters she put on at times seem exaggeratedly strong, this adds to the overall comic effect of the production, eliciting palpable laughter from the audience.
ADVERTISEMENT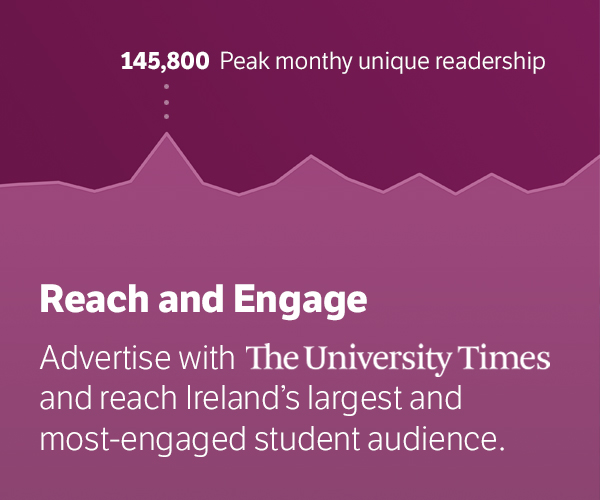 The play's insistence on the theme of womanhood is omnipresent throughout, through the protagonist's desire to play a "real woman" onstage, but instead being given the role of Creon in Antigone. This undercurrent forms the bulk of the anger underpinning the production and prevails through different moments throughout. For instance, Hanly's Saoirse questions one of the nuns who teach at her school how to say no, touching on the conditioning of women by the patriarchy throughout history. These scenes are harrowing through Hanly's feigned indifference and simultaneous affectation with her situation.
This moreover shifts when she actually plays Creon, rendered absurd through her use of fake and extremely low hanging balls as a prop to her performance. This emphasises Hanly's commanding of the entire stage, underscored through its bare design, reminiscent of a clean, abandoned skate park. She hilariously highlights this through her exclamation that "it's the most real I've ever felt" and subsequently thanking Sophocles. She further uses this prop to assert that it is the "only thing that gives [her] basic human rights", underscoring the need for more roles for women within history.
Despite the hilarity of the play, Purple Snowflakes and Titty Wanks also touches on darker themes of eating disorders, with both Saoirse and her friend Aisling suffering from bulimia and anorexia. This first occurs in an interlude of Hanly's description of which foods are best to throw up, comically told but with discernible undertones of gravity, through her assertion that Aisling's "hair is falling out and [she] looks good", for instance.
The production is punctuated through brilliantly timed sound and light effects, such as the opening chords of Lady Gaga's 'Poker Face' initiating a decades disco passage, setting the scene. Moreover, an interlude describing Hanly's experimentation with BDSM is overlapped with classical music, enhancing the intensity of the experience for Saoirse. Finally, the club sequence is magnified through intense light changes and Dynoro's 'In My Mind', persuasively mimicking a party scene, heightening the audience's hope for October 22nd.
Purple Snowflakes further follows Saoirse's exploration of her own sexual identity and struggle with labels, creating a simultaneously harrowing and hilarious coming of age story through the one-woman play. Hanly's controlled and paced performance perfectly complements her words, which blend the comic hormonal libido of her protagonist with dry and enduring prose.
Purple Snowflakes and Titty Wanks runs until October 16th at The Abbey Theatre's Peacock Stage.
If you have been affected by, or would like to discuss issues concerning eating disorders, you can contact the Welfare Officer of Trinity College Dublin Students' Union by emailing [email protected] Emergency appointments with the Student Counselling Service are also available. You can phone Niteline, the student listening service, every night of term from 9pm–2:30am on 1800 793 793. Bodywhys can be reached at 01 2107906 or you can find more information on their website www.bodywhys.ie.