Dublin novelist Niamh Campbell has been awarded the 2021 Rooney Prize for Irish Literature, for her debut novel This Happy.
The prize is awarded annually to celebrate a body of work by an emerging Irish writer under the age of 40. The winner is chosen by a panel of judges and is administered by Trinity's Oscar Wilde Centre for Creative Writing in the School of English.
The prize encompasses a €10,000 prize for the awardee.
ADVERTISEMENT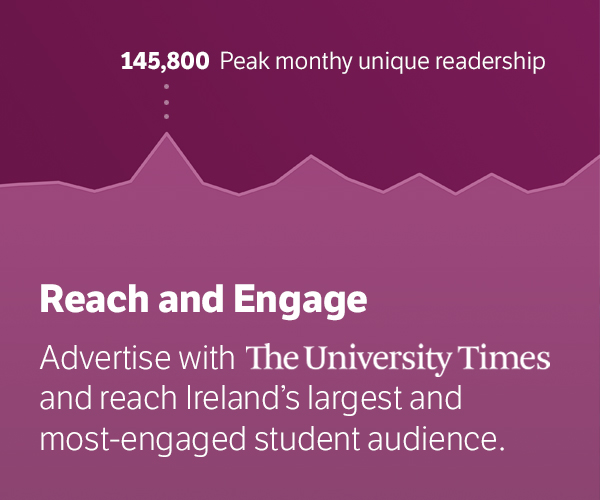 Speaking prior to the Rooney Prize ceremony, which was hosted in Trinity yesterday, Campbell said: "It is overwhelming and so gratifying to be given such a prestigious award at so early a stage in my career. I am hugely grateful to Peter Rooney, Jonathan Williams, all the judges and to the Provost of Trinity for their kindness and careful reading."
The prize is typically awarded to a body of work, though it is often associated with individual books. Past winners include Neil Jordan, Kevin Barry, Sara Baume and Doireann Ní Ghríofa.
Jonathan Williams, the chair of the judging panel, said: "The determining factor in deciding who is conferred with the Rooney Prize for Irish Literature is that the successful writer show promise of further achievement. In some years — such as this one — a single impressive work may be reason enough to warrant winning the award, especially if there is evidence of other writings in progress and the possibility of the writer developing in distinctive and intriguing ways."
"The supple prose and singular and arresting language of Niamh Campbell's novel This Happy show her to be a worthy recipient of the prize", he said.
Campbell first emerged on the literary scene last year, winning the Sunday Times Audible Short Story Award for her story Love Many. Since then, she has been nominated for the Kate O'Brien Award, the An Post Irish Book Awards, the John McGahern Book Prize and the Kerry Group Irish Novel of the Year award.
She is currently writer in residence at University College Dublin and lectures in the Department of English at Maynooth University.
Campbell's second novel, We Were Young, will be published next year.