Trinity will close the Science Gallery in February next year as it is not financially viable, the Business Post has reported.
The extended closure of the gallery during the pandemic was a factor in the decision. It re-opened last Friday for what will be its last exhibition.
Provost Linda Doyle spoke at the opening of the exhibition, "BIAS: Built This Way", but did not mention the closure of the gallery. Staff were informed of the decision in a meeting which was held today.
ADVERTISEMENT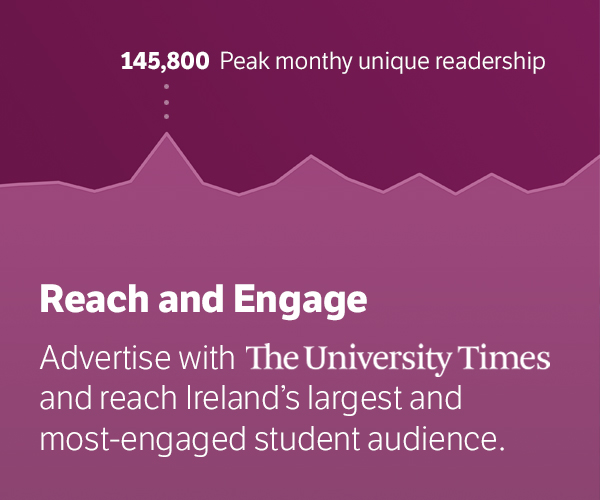 The Science Gallery opened in 2008 and aimed to encourage interest in scientific discovery and creativity through its exhibits, which combined art and science. More than three million visitors have attended since its opening.
It is part of the Global Science Gallery Network, created by Trinity, which has other locations in London, Melbourne and Berlin. Other galleries will not be closing.
Trinity declined to provide a comment to The University Times on the issue.
Chris Horn, who served as chairman of the Science Gallery's governing board until 2012, told the Business Post that he was surprised by the decision.
"It's very sad. I'm surprised and disappointed. It was a jewel in Trinity's Crown", he said. "It made a statement in terms of Trinity's engagement with schools, both at primary and secondary level."
The Science Gallery celebrated its 10th anniversary in 2018. Then-Director Lynn Scarff said at the time that the gallery "is a great example of a unique idea that exploded onto the cultural scene just at the right time".
It provided a platform to "experiment with the potential social and ethical consequences of new research", she added.
Then-Provost Patrick Prendergast added that that College was "very proud" of all of its achievements. Prendergast commended the gallery for bringing "creative, artistic, academic, and tech communities together". He also mentioned how it has engaged secondary-school students throughout Ireland in all matters of science. "It has been a key driver of innovation in education, and has become essential to Dublin city", he said.
The current exhibition, "BIAS", is an interactive exploration of preferences, prejudices and digital equity. It interrogates how prejudice can move from human to machine, as algorithms and artificial intelligence systems are encoded by humans.