Trinity College Dublin Students' Union (TCDSU) is to hold a referendum on boycotting the Irish Times over its "anti-trans ethos".
A motion was passed this evening to bring the boycott to a student-wide vote, which must be done in order for the union to adopt a long-term policy.
If the referendum is passed, the Irish Times will not be sold in TCDSU shops and the union will refuse "advertisement from and printing by the Irish Times media conglomerate".
ADVERTISEMENT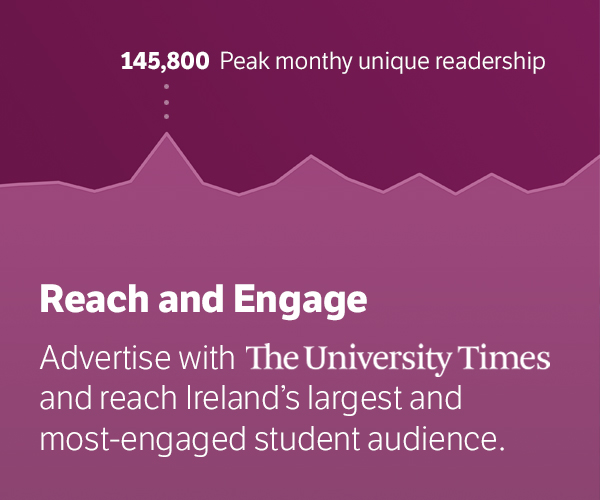 TCDSU sabbatical officers will decline media requests from the Irish Times if students vote in favour of the boycott.
Speaking at council this evening, TCDSU LGBT+ Rights Officer Jenny Maguire said that the Irish Times has "been platforming an anti-transgender ethos" by publishing articles and letters to the editor which are "simply transphobic and rife with scaremongering".
Such articles, Maguire said, seek to prevent transgender people from "living life free of persecution".
She implored council to "support trans writers" by boycotting the Irish Times
Rebecca Kelly, the union's gender equality officer, said that "we want everyone in our College community to feel comfortable and represented by the things we support".
Officer for Students with a Disability Chloe Staunton said she did not think it was fair that TCDSU had "something like the T fund" for students who are transitioning, while "supporting a newspaper that is putting out pieces like this that are so discriminatory".
"It's not a welcoming place for students if we still have things like this that we are supporting."
Yannick Gloster, the student representative on Trinity's undergraduate studies committee, said that ShoutOut and the Transgender Equality Network Ireland were not joining the boycott. Maguire said she had been unaware of this.
The boycott, spearheaded by the Trans Writers Union, demands that the Irish Times withdraw and apologise for an op-ed it published over the summer questioning a total ban on conversion therapy.
The union has called for the Irish Times to take practical, committed steps to adopting a trans-inclusive editorial line.
The motion stated: "Council notes that an anti-trans editorial stance does not serve in the interest of debate, or journalistic balance, but only seeks to harm transgender individuals because of nothing more than their existence."