The obstacles to a united Ireland – most notably the lack of an Irish equivalent of the NHS – were the key talking points in a political seminar in Trinity this morning.
The event was organised as part of the Good Summit, an annual event in College which aims to inspire positive action in communities and workplaces.
Titled "An Ireland for Good?", the seminar saw Sinn Féin President Mary Lou McDonald, Jeffrey Donaldson, the leader of the DUP and Fine Gael's Neale Richmond debate and discuss what a united Ireland or shared island might look like, Brexit and the Northern Ireland Protocol, an Irish Language Act, climate change and the coronavirus pandemic.
ADVERTISEMENT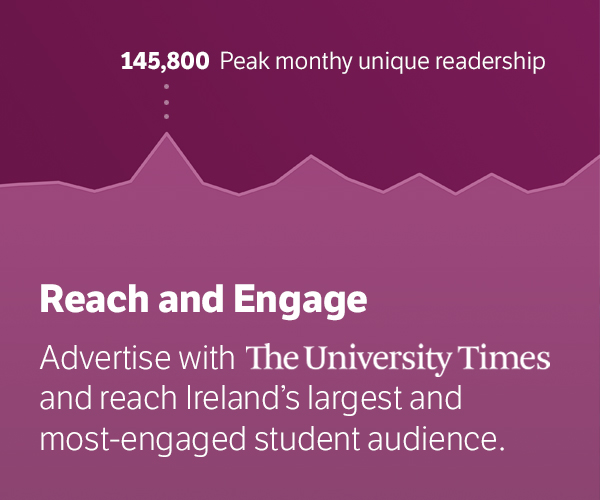 The discussion began with moderator David Blevins – a Sky News journalist – asking the politicians why and how they had gotten into politics. Trinity graduate McDonald said she had always pursued things that interested her, keen to make a difference in the world, though she had never intended to become a politician. She told attendees, who were mainly young people, that "politics matters, but activism matters more." Likewise, Richmond said he had never intended to become involved in politics, until, on a whim, he joined Young Fine Gael as a student.
Donaldson joined the Young Unionist Movement in 1981. Turning to the politics of Northern Ireland, he highlighted the contrast between the difficulties of his childhood growing up in the North in the 1970s with the relatively peaceful upbringing of his children.
The most-discussed topic was the possibility of a united Ireland. McDonald said: "If you focus on the future, the very best idea for our island is reunification. To end partition. To end that scar, not just on our map … but in our heads and in our hearts and I believe that we can do that."
She said Sinn Féin had long been advancing the idea of a citizens' assembly on unity. "We have a wider population out there who need to be actively engaged in debating where we're at, where we want to go, how we get there and at what pace we get there. That's the thing that's going to drive reconciliation. For the change that needs to be sustained, it has to come from the grassroots."
McDonald conceded that when the issue comes up, people are quicker to ask about symbolic issues like the flag and the anthem than more practical, "bread-and-butter" issues, most notably healthcare. McDonald is strongly in support of an Irish public heath service, modelled on Britain's NHS. McDonald cautioned against launching into a border poll before issues like health were dealt with, but maintained that holding a border poll soon was imperative. "This is a tiny little island, a small landmass with a small population. We need to get our act together … our best shot at giving the best of opportunity to our people is to do it in a united front and as a single political entity."
Donaldson said he did not wish to have a border poll imminently as he felt it would be polarising, arguing that there are enough issues to deal with at the moment. "If we had a united Ireland tomorrow, it wouldn't heal the wounds that have been created in Northern Ireland over 30 years in a deeply harmful conflict", he said. "Those wounds are still real … shouldn't we be looking towards healing and reconciliation, and then looking at what a shared history in Northern Ireland looks like?"
Richmond echoed Donaldson's sentiments, enthused by the possibility of a shared island – though he favoured embracing the discomfort attached with reconciliation. "No one should go into a room and say: Well I'm not talking to him, because of Mary Lou's republicanism … or Jeffrey Donaldson's unionism.'"
Richmond once said that, in the event of a united Ireland, he would like to see Ireland rejoin the Commonwealth.
The fallout of Brexit was also discussed. One of the by-products of Brexit is the Northern Ireland Protocol, which puts the north in a unique economic position with unfettered access to both the EU and UK markets, without the need for a hard border in Ireland. Unionists have protested this arrangement as it creates a border in the Irish Sea, separating Northern Ireland from the rest of Britain. Donaldson lamented the protocol, describing it as a violation of the Good Friday Agreement in that it harms the relationship between the UK and the North. He said there were tweaks that could be made to the protocol that would make it attractive to all. He added that there was not one unionist elective representative who supports the protocol.
McDonald refuted Donaldson's perspective, arguing that the fundamental issue was Brexit, not the protocol itself. The DUP, she said, "were champions for Brexit – they were advised consistently that Brexit would be a disaster for this island and it is … whatever the shortfalls of the European project".
She told Donaldson: "Perhaps, with the benefit of hindsight, you might accept that your stance on Brexit was wrong."
Taking questions from the audience, the panelists discussed the lack of opportunities for young people in Northern Ireland, which one attendee said was an even greater issue than identity. Donaldson said that businesses are being harmed by the protocol, which is in turn limiting opportunities for young people. He spoke of a company in Newtownards that recently had to pay hundreds of pounds in custom charges for a consignment of goods from London. Returning to the issue of the border in the Irish Sea, he said this could lead to job losses.
Beyond Brexit, the panelists debated the role of social media in the lives of young people, with Blevins asking if it could be used as a force for good. Richmond said it can: "We can disagree without being disagreeable."
McDonald said she appreciated the power of social media to give an audience to social movements that traditionally fall outside the remit of mainstream media. On balance, she concluded, social media was a good platform when used correctly.
The issue of climate change concluded the seminar. Blevins mentioned the fact that Ireland fell 13 per cent short of its 2020 targets for emissions. Richmond said that the problem lies with the individual consumer as much as it does with the government. Responding to an audience question, Richmond emphasised actions the government was taking to combat the climate crisis, such as banning unleaded diesel cars, introducing hydrogen-powered buses and developing more cycle lanes.
McDonald reiterated her party's stance on carbon taxes: she argued that they do not change behaviour and are merely cash cows for the state if individual behaviour does not change.
The Good Summit is taking place until 6pm today and can be viewed online here.