Ladies' Gaelic games have come a long way in the past two decades. Twenty years ago, one would be hard pressed to find many clubs with thriving womens' teams. Many had no female teams at all. Football, in particular, was considered to be a man's game for much of the 20th century, with the Gaelic Athletic Association (GAA) only getting a women's equivalent in 1974.
Now – in Trinity and nationwide – the sport is thriving for women. A handful of students in College are striking a delicate balance between the demands of their courses and the commitment to playing at the top level. Playing intercounty football or camogie involves dashing down home on weeknights, doing essays on trains and, most notably, skipping nights out if there's a match coming up.
For Laura Stack, it's a way of life. The Limerick camogie player and management science and information systems studies (MSISS) graduate remarks that "it's just a sacrifice that plenty of intercounty players make. And then I think it kind of is a GAA culture thing as well, where it's kind of all or nothing with drinking and socialising". She pauses before scoffing. "Which probably isn't safe, but that's another matter."
ADVERTISEMENT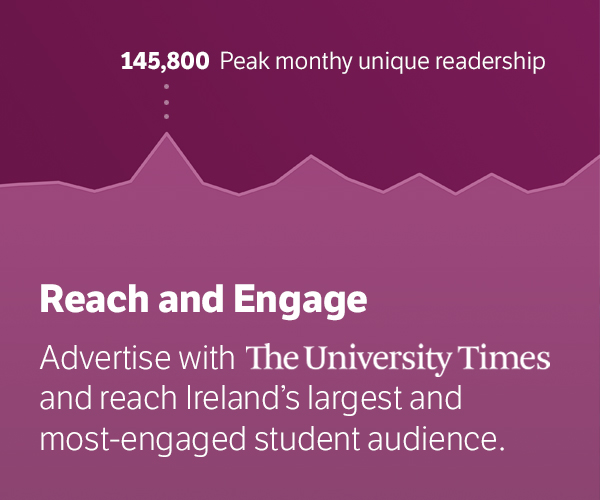 Stack has been playing for Limerick since her school days – both football and camogie, no less – so the balancing act of education and sport is natural to her by now. "I've been playing intercounty for years, so I don't think I've ever experienced not playing it. I don't know the difference, I don't think."
"It's all about time management", she says earnestly, before laughing: "I was very well acquainted with the train, with Irish Rail."
Evidently, where there's a will, there's a way. For Aoife O'Malley, a pharmacy student and Westmeath camogie player, it's a case of being acutely organised. "I remember when we were in the club camogie all Ireland – that was like the 10th of December and we had exams then starting on the 15th … I have a diary that everyone always laughs at me [for], this big massive lump of a yoke to have everything written down."
It's all about time management – I was very well acquainted with the train, with Irish Rail
Recent developments have made O'Malley's dash home for training slightly more palatable: she can now be re-imbursed for travel expenses. "We got grants to cover petrol and stuff. [It's] not even the time – the money to go up and down is outrageous. Like, all my money just goes to the car. So it's actually been brilliant for the last year to have some of that subsidised."
Before the grants came in, she recalls, getting home involved some questionable routes home to avoid tolls: "You could go on the back roads up to try and avoid the M50 – kind of tactical approaches. But yeah, definitely money and time management have been the biggest kind of impediments where I feel I'm trying to balance all of this stuff in college."
The trips up and back mean that socialising is somewhat less of a priority, if not less of a possibility. Both O'Malley and Stack flippantly detail stories of coursemates being left out in the cold because the county was calling. Stack says: "Sometimes people wouldn't really understand why you can't go on a night out or why you can't drink on a certain night out or whatever … but there's still plenty of time left for socialising outside the season or outside of busy weeks."
For O'Malley, it could be alienating, being so tied to extracurriculars: "It was real shit in first year when you're trying to like make friends … people didn't know you as well and, not that they wouldn't understand, but they'd be like:' Oh does she not like us? Is that why she's not coming out?'.
Sometimes people wouldn't really understand why you can't go on a night out or why you can't drink on a certain night out or whatever
"But we've been so lucky – the sacrifices have been really worth it because we've been having success … [you'd start] talking to someone and they're like 'Jesus, you're tapped'."
Carlow's Clíodhna Ní Shé is similarly glib about the struggle. "It's not the most glamorous thing, playing for Carlow."
Ní Shé is clearly disciplined, lamenting the arrival of the coronavirus pandemic because it gave her too much time. "I found it harder during lockdown to get stuff done because I had so much time. If you have, like, a two-hour window before training, you know you have to get [something] done and you get it done. Whereas you have all day to do something sometimes it's kind of harder to knuckle down and just do it. I really, really enjoy the routine of it."
But most county players found the pandemic made their lives easier, as Stack explains: "When college went remote … anyone who was going to Mayo for training or going to Kerry for training, I think made a big difference to time management."
Stack now works in technology consulting in Deloitte, which brings its own set of challenges. "I cant just leave at two o'clock in the day."
Ní Shé is, in a way, a hallmark of the rise of women's Gaelic football this century: she started playing as a child with the boys as there were no girls' teams. She started out with the county team young as there was little in the way of competition for places on the squad. But the maths student is more than worthy of her place – she won the inaugural ZuCar Golden Boot award for women's football, clocking a staggering nine goals and 19 points over the course of the junior championship.
The Carlow team's fortunes have come a long way since she started with them, she says. "We're getting better and every year, we're improving and getting consistent numbers and stuff like that. The team would have struggled before I was old enough to play on it but when I was growing up there wasn't really anything to strive for in Carlow because we didn't have an adult team."
"Whereas now we've got a good competitive team that, like, is hard to get on to, and we'll probably have trials and stuff this year – which is just huge for us."
The Carlow team getting better and every year – but when I was growing up there wasn't really anything to strive for because we didn't have an adult team
Inter-county players in Trinity, it seems, occupy a strange space between students devoted to extracurricular activities and those married to their studies. Pharmacy, MSISS and maths are hardly courses for the faint hearted. But O'Malley, who is currently on placement in Pfizer, remarks that both sides are more understanding than she expected. The Westmeath team "knew especially when College would start back in September, that'll be like peak championship for clubs, so they'd be really sound – like they knew we weren't going pulling the piss the and just not going training".
"Everyone has a big kind of understanding especially in the whole GAA world, like if you are training you are doing something. that is good enough and as long as you're not just off beering and or something."
So why sacrifice nights out for night buses and soirées for strength and conditioning?
Ní Shé arguably puts it best: the bonds formed among teammates are second to none. " It definitely makes it easier – like, you wouldn't want to be travelling down from Dublin for training if you weren't going to have have a bit of craic."
Stack concurs – and indeed, all three women speak with palpable passion for their teams and the GAA lifestyle. "I remember in first year being a bit nervous about being the culchie moving up to the big city, but I think the GAA club was where I found my feet. I just met loads of other like-minded people and not even, obviously, just county players, like the whole team. … [we're] a very tight knit group and we're all really good friends even still [as] we're graduating, we're still all really close friends."
You wouldn't want to be travelling down from Dublin for training if you weren't going to have have a bit of craic
Despite her slimmed-down social life and once-winding trips home, O'Malley is adamant that she has nothing to complain about. "When you're creative enough and driven enough, you can do it. There's an awful lot worse things in the world that people have to be putting up with."
"No matter what you're doing, when you get really really involved or if you take it really seriously and other people don't ,they're like: 'Why are you doing that to yourself?'"
"Why aren't you, like?", she concludes.