Minister for Higher Education Simon Harris has said he will publish a verdict on the Cassells report – which was published in 2016 – before the end of the year.
Harris has said he will not advocate for the introduction of student loans, one of the three options the report recommended to secure the finances of higher education for the future.
He has not, however, indicated which of the two other options – the retention or abolition of the student contribution charge – he would like to see implemented.
ADVERTISEMENT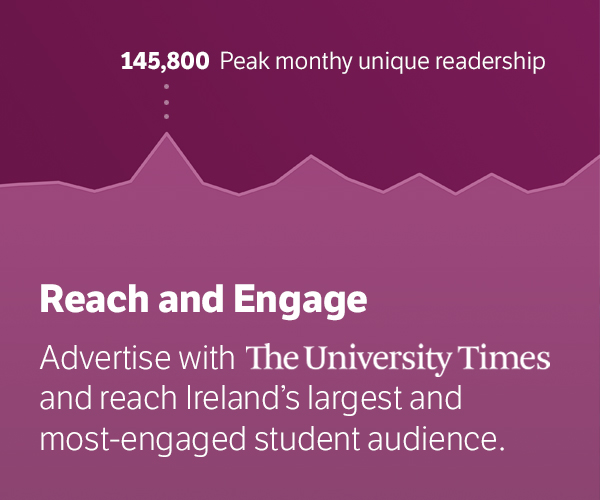 Speaking to The University Times in Trinity this morning, Harris said that he did not want "to be the minister who publishes another report and sticks it on an old shelf and gathers dust and says: 'We need to do more for higher education.'"
"Why am I waiting to publish it by the end of the year rather than publishing it today? What I'm trying to work with government colleagues to make sure I can publish it with a clear set of next steps", he said. "I will argue that in the budget we did take two very important steps towards implementing a sustainable funding model. We have provided an additional €200 million between the end of this year and the end of next year, to strengthen the balance sheets of our universities and address [their] financial legacy. That's a core ask universities like Trinity will have had to make sure that we can address the core deficit issue."
Harris was in Trinity to visit College's vaccination centre.
He said: "By the end of the year I want to have this report published, but I want to have it published with an action plan."
Harris said he could not say which of the two remaining options he would like to see implemented.
The Cassells report was sent to the European Commission in January 2019, when the government applied for economic advice on the report.
Released in 2016, the report offers three solutions to the funding issues faced by Irish higher education institutes.
The first option is the abolition of the student contribution and the creation of a predominantly state-funded system. Introduced in 2011, the contribution is currently €3,000 per year and represents the highest third-level fees in the EU since the departure of the UK from the bloc.
The second option is leaving the current student contribution charge in place and increasing state funding of universities and other third-level institutions.
The third and most contentious option is the introduction of an income-contingent loan system. After several years of lobbying the government to introduce a system of student loans, Irish universities u-turned on the best way to fund higher education in 2018.