Two years ago, Jemil Saidi became the first student to take up the position of chair of Dublin University Central Athletic Club (DUCAC). This year, Saidi's term is up and Matthew Simons has been elected as his successor after running uncontested at DUCAC's AGM.
Simons knows better than anyone that he has a lot to prove following Saidi: with the vote to make the chair a student-only position, he'll have to show DUCAC members that it was the right move. "There is a large amount of pressure. I mean, Jemil did a great job and I think everyone can see it so I've obviously got enormous boots to fill. There's also the pressure to prove that it is going to be better for sport in the College, but at the same time I'd be very confident that it is better, that these changes have been good."
Simons himself played a key role in the historic changes which were voted upon at an EGM at the end the 2020/21 academic year: "There was a subcommittee on the executive that was tasked with looking at student involvement and changing the structure of chair. And I was actually the chair of that subcommittee."
ADVERTISEMENT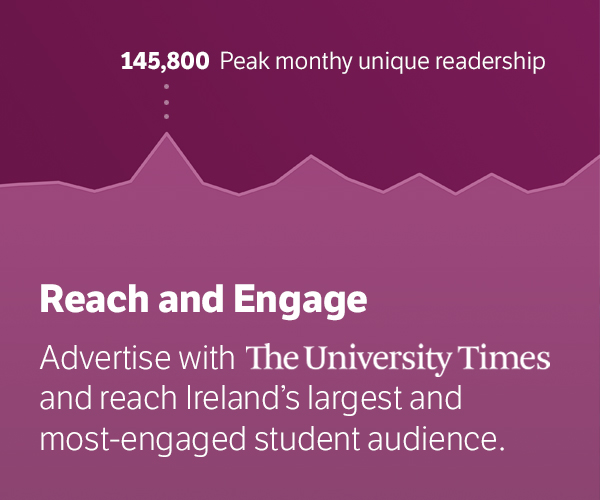 "I did a lot of work last year, and actually making those changes and getting them put through", he says in earnest. "I definitely think it's a really, really great thing. In the past, DUCAC was always run by alumni and they were the only capitated body that wasn't shared by students, and I feel like that was a problem."
Jemil did a great job and I think everyone can see it so I've obviously got enormous boots to fill
"It means that a student will always be able to be the head of the organisation. And I think it's just generally great that it's guaranteed now. There will always be high student involvement in DUCAC, and they're just never gonna be taken over by alumni."
Along with changing the constitution so the chair has to be a student, terms were also limited to just one year. While this has obvious benefits, will it run the risk of problems seen in Trinity College Dublin Students' Union (TCDSU) created by the so-called "revolving door" of sabbatical officers?
Simons doesn't anticipate any issues with continuity and, rather, sees a one-year term for the chair as a positive: "I think it's better. You can run for consecutive terms, so if it was the case that people felt the chair should stay on, and they wanted to do that, they would be able to do it."
"Even someone who is the chair can still remain on the executive committee, whether it's as the vice chair or even on the Pavillion members' committee to give them guidance. But I think this is really good and ensures that they will always be either a current student or very recent graduates."
The third and final change implemented at the same meeting was a controversial one surrounding voting procedures. In the past, larger clubs would turn out in force at AGMs and dominate the vote, leaving smaller clubs feeling voiceless. Allowing voting to also take place online makes DUCAC more accessible and, in Simons' mind, helps give these smaller clubs more of a say.
I definitely want to ensure that the smaller clubs are heard and do have their fair chance to speak up for what they want
"Because in the past clubs could actually physically go to the AGM and that might be intimidating for smaller clubs, but now there's definitely a good opportunity for the smaller clubs to get all their members to vote and even to work together on what they want to vote towards."
"Maybe issue isn't the right word, but it is going to be a thing that the bigger clubs are just that: they're bigger clubs – they have a lot more students in them. So when it comes to democracy, they might have a slightly bigger say. But at the same time, I definitely want to ensure that the smaller clubs are heard and do have their fair chance to speak up for what they want and to vote towards that as well."
The idea of replacing the one person, one vote system with a a single vote per club is one that has been floated around DUCAC in the past, but Simons would be hesitant to implement this, citing potential issues with much smaller clubs having the same level of say as the bigger clubs. "We were looking at that last year. I mean, there are a lot of opinions. The main issue [is] the bigger clubs do have a much higher number of members in DUCAC and should they, because they have much more members, have a bigger say than say one club that might only have, like, really only a handful of members?"
"It's tough to say which is more equitable. Last year, we tried to increase the equity by doing this online vote, and hopefully, that will show but if a lot of clubs feel like a one-club voting structure would be better than that's something that we can look at implementing."
While the platforming of smaller clubs is something that Simons is passionate about doing this year, his primary goal during his time as chair will be to increase both DUCAC's visibility and transparency in College and try to make sure that sports clubs know what DUCAC can do for them.
"Me personally, and a lot of other students like me, have already had their college experience made by being part of sports, and obviously DUCAC have been a massive part of that in governing all the sports clubs" Simons tells me, "One thing that I think could be better is sort of transparency across what DUCAC actually do. It's definitely been much better in recent times and Jemil made sure of that, that it was an integral part having student representation on DUCAC. But there's definitely more work to be done there."
If a lot of clubs feel like a one-club voting structure would be better than that's something that we can look at implementing
"If you asked a lot of students and the college if they knew what DUCAC was, what it's good for, what they actually did, the majority wouldn't really know. That's a big issue, because it's a really great opportunity for students to get involved in leadership roles and experience. They can have great experiences sort of being actively involved in sort of college structure and organisation, that kind of stuff."
If Simons is solid on what his plans are big picture, he is less so on smaller picture plans with office hours being his only concrete idea in his (admittedly short) time in the role. "I feel like definitely the smaller clubs can feel comfortable approaching DUCAC and I can definitely assure them that their problems will be listened to. One of the things I will do is have office hours every week. I have to look at the actual structure of that, but I hope that that will give an opportunity, even if it's not just the leaders of clubs, but just members of clubs, the smaller clubs the bigger clubs, that everyone can come and that their problems and concerns or their ideas, their hopes for DUCAC and Trinity sport will definitely be listened to."
"Student led" might be an appropriate description of DUCAC's predominant theme under Saidi, and Simons looks likely to continue down that direction and provide some continuity between chairs. While he has some grand ideas to continue this, and to champion the voices of smaller clubs, members will be hoping to see more concrete ideas from Simons on how he would go about this as he settles into his role in the coming weeks and months.