When Trinity graduate Seán Binder made the decision to travel to the Greek island of Lesbos as the migrant crisis deepened there, his primary concern was to assist the maritime search and rescue team in any way he could. At that primary entry point for migrants, Binder spent months with the International Emergency Response Center (ERCI) – which is no longer operational – working in conjunction with the under-resourced authorities, including FRONTEX, the European border control agency.
Although he was aware of the heightened programme of border securitisation, he could not have anticipated what happened next. In an effort to prevent humanitarian workers overstepping their mandate, Binder and celebrated humanitarian activist Sarah Mardini were arrested in February 2018. They were questioned and detained over a 48-hour period before being released. An investigation was opened and they were arrested again in August. Binder and Mardini were detained in Greece for 106 days.
Among the charges he faces are facilitation, which is the involuntary transfer of people across a border without a profit motive, membership of a criminal organisation, money laundering, fraud and espionage. Binder jokes that the final charge "is technically a childhood dream of mine come true, but not in the way that I'd hoped".
ADVERTISEMENT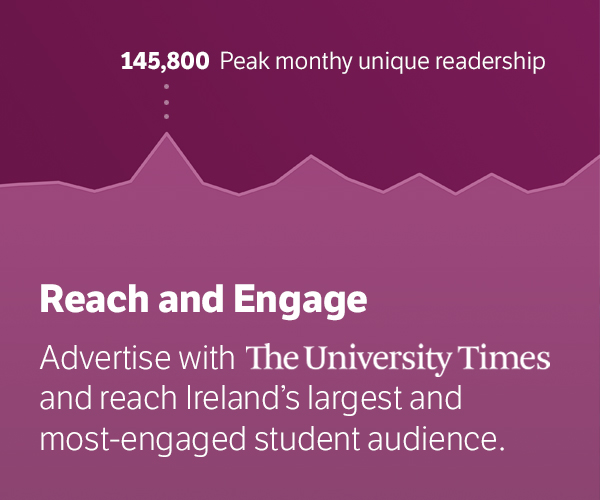 Binder and his co-defendant Mardini face 25 years' imprisonment.
Having spent the last three years in the investigative phase of his case, without progression, the uncertainty is what Binder struggles with: "The fact that we haven't moved forward on the one hand is very good. But on the other hand, the punishment really is the not knowing. If you look at this in the broader context, the real purpose of these kinds of prosecutions is not to find us guilty – we can't be found guilty, we did nothing wrong – it is to act as a chill factor, it is to disincentivise other people from engaging in search and rescue efforts at Europe's borders."
There's just no evidence positive or negative, that the amount of search and rescue orders in that body of water have any impact on the amount of boats passing through, the amount of people seeking asylum
For Binder, his mechanism for dealing with the uncertainty is to not dwell on the prospect of the trial or imprisonment. He explains that "it has been quite debilitating and so I do view it as a form of punishment. And I think it's designed as such."
Three years after his release from pre-trial detention, a trial date has been announced – today, November 18th. Legislative standards to combat migrant smuggling, or facilitation, were set by an EU directive in 2002. However, the directive does not require member states to exempt humanitarian actors from prosecution. Uncertainty remains about the application of this humanitarian exemption, as well as the charges that will be dealt with at the trial on the basis that the Writ of Summons given to Binder just relates to the misdemeanour charges.
The rationale and inadequate operation of European border policy was a significant reason for Binder to travel to Greece. He explains that "in the absence of an official response that views the migration crisis as a loss of life at sea, there is a vacuum that civilian search and rescue must fill. And indeed, I think that's a crucial point. It's not so much that civilian organisations want to replace FRONTEX or an official response. I think most civilian search-and-rescue folks would admit that they're not ideally placed to do this work, this could be done by the authorities. The problem is that it's not being done by the authorities".
A part of a broader EU migration response, Operation EUNAVFOR Med Sophia was launched in May 2015 in an effort to respond to the surge of migrants crossing the Mediterranean Sea. The parameters of the mandate, however, have been subject to reconfiguration by member states' border policies. Incorporating the humanitarian dimension has proven a challenge, as there has been disproportionate focus on disrupting migration and illegal smuggling – rather than the loss of life at sea. For Binder, search-and-rescue operations under this policy, as well as others like the Mare Nostrum Operation for the Central Mediterranean, have been an "afterthought".
There's so many more organisations who are not actually charged criminally, but who are harassed continuously
This policy preoccupation with disrupting smuggling is part of a broader narrative that rationalises the 'pull' factors of migration. This reasoning suggests that by making the border crossing and asylum procedure more accessible, smuggling will be incentivised. On such a basis, European policy efforts have focused on hindering migration. The practical result is that migrants are forced to undertake perilous journeys to Greece from Turkey.
Once in Greece, an EU member state, migrants have access to the whole Schengen zone, but the journey from Turkey is not a simple one. Binder explains that "simply is not an operable policy for the European Union that makes a point to frame itself as being this moral arbiter, this democratic institution that is really focused on human rights". From a causal point of view, this policy is also unsubstantiated because, as Binder says, "there's just no evidence positive or negative, that the amount of search and rescue orders in that body of water have any impact on the amount of boats passing through, the amount of people seeking asylum".
Binder explains that there is an "ironic cyclical process here, where the European Union's securitised response creates the need for securitised response and the collateral damage that it creates is, of course, the criminalisation of search and rescue as I've experienced, but more importantly, the actual loss of life at sea".
Quick to point out the absurdities of what he is accused of and evidence available to rebut such claims, Binder explains that among the charges, facilitation is the most farcical. He faces 12 counts of this offence, which means that he allegedly, on 12 occasions, facilitated the trafficking of persons into Greece. "For seven of those instances, I wasn't on the island. For most of them, I wasn't even part of the organisation yet … one of them was literally my graduation night. There is no possible way that I could have been here in London for my graduation and in Lesbos."
Many of the charges levelled against Binder and his co-accused are derived from the 2002 European Union directive defining the facilitation of unauthorised entry, transit and residence. Article 1(2) includes a discretionary exemption clause by which states can decide not to impose sanctions for cases of humanitarian assistance, a provision that Greece has ratified. The optional nature of the humanitarian exception and the lack of clarity on the interpretation of "assistance" in the Commission guidelines published last year have been subject to criticism. Binder suggests that there is dissonance between the policies treating cases of trafficking and cases of humanitarian assistance. He suggests that "it's not my place to say that these are political or that there's incompetence or bad faith action, but it also seems like that when you contextualise it".
Doing search and rescue is a legal requirement – if you are at sea, and if you can help somebody you're supposed to help
Michele LeVoy, the director of PICUM, the Platform for International Co-operation on Undocumented Migrants, explains that "in 2021, one of the challenges is that we see an increasingly hard-line approach by institutions to migration, whether they're at the EU level or whether at the national state level". Such an approach means that "it becomes more accessible to do more inhumane things, and more tolerable".
Over the past 22 years of PICUM's development, LeVoy explains that "the issues that we're working on now are almost all the same [as] when we started … the main policy line is still preventing irregular migration from even happening, preventing people from coming to the EU, and then trying to facilitate their return". LeVoy says that channelling resources into return and deportation is a top political priority for member states, and central to EU migration policy.
During the early period of tracking the development of such policy, LeVoy says that national approaches varied depending on whether there was legislation in place that criminalised solidarity by humanitarian workers. In 2015 and 2016, during the most turbulent years of the migrant crisis, a trend emerged whereby "a lot of harassment and a lot of resources from prosecutors going into chasing people who are just providing humanitarian assistance".
LeVoy says that "the impact has been very difficult, not only for those individuals who have been filed with particular cases, but the other issue is that there's so many more organisations who are not actually charged criminally, but who are harassed continuously".
Three years ago, PICUM and the Amnesty International Brussels office picked up Binder's case. "It's an agony for the people who have to wait – their lives are, in essence, put on hold. Because they're waiting [for] some decision that could have a major impact on their lives."
Binder recalls that during the process of his detention and his release on bail, he and Mardini received extensive support. "The scores of human rights organisations that came out to support us, I think some of that was catalysed by the very loud, very local and very heartfelt support that I got in Ireland." However, what concerns Binder is the fact that the ideological motivations for people to laud his search and rescue work, and his bravery, "ironically come from the same place" as the criticism he was targeted with. This polarisation, he says, comes from "this de-normalisation of helping people. Doing search and rescue is a legal requirement – if you are at sea, and if you can help somebody you're supposed to help".
Any sort of humanitarian work that's going on that is not operating within the confines of what the Greek government wants is going to be attacked with the full force of the law, even though the law is being misapplied
Bill Van Esveld, the associate director at Human Rights Watch worked directly on Binder's case. He notes that there are "a lot of similarities between what happened in the prosecution of Seán and Sarah and the other people at their NGO, and other instances of the criminalisation or attempted criminalisation of humanitarian workers, search and rescue workers, anybody who would be trying to help migrants, asylum seekers and refugees".
In Binder's specific case, Van Esveld explains that "every single charge was absurd". Of the various contradictions at play in the prosecution case, he notes in particular the explicit provision that prevents the prosecution of people offering humanitarian assistance. Binder was questioned at length on the basis of cell tower traffic indicating that he called 112. He explained that contacting this number, rather than the Greek emergency services, was misconstrued by the prosecution to indicate that he was a bad-faith actor. Listening to non-encrypted public radio frequencies to try and help refugees was a necessary part of their work, and the 112 contact, Binder explains, is the number needed to reach the Greek coast guard services. Van Esveld asks "what kind of trafficker alerts the coast guard to the location of the incoming migrant boats?"
The work that Binder and his colleagues were engaged in, Van Esveld suggests, "are of concern to authorities that are engaged in doing a lot of illegal things to refugees and asylum seekers". He suggests that there are "many instances where that desire by the authorities, not to let people know what's happening, so that the authorities would have total autonomy to do whatever they want to these people who would not have rights – there would be nobody there to enforce their rights". In particular, the relocation of the controlled migrant centres on Greece's Aegean islands and the opening of a new Samos closed centre, where media and NGO access is obstructed, are policy steps that have received widespread criticism from humanitarian organisations.
Van Esveld is concerned by the broader issue of accountability in cases where the authorities not only renege on their obligation to protect life at sea, but actively prevent search and rescue teams from doing that work. "If you are a government who criminalises and prosecuting prevents humanitarian and search and rescue workers from saving lives at sea, and then people drowned at sea, as a result of you preventing rescue solidarity efforts, then you as the government are responsible for arbitrarily depriving those people of life, their right to life."
The chilling effect on NGO operations in Greece has been drastic, with the future of humanitarian aid efforts and search and rescue operations in the Aegean remains uncertain. Van Esveld says that "any sort of humanitarian work that's going on that is not operating within the strict confines of what the government wants is going to be attacked vigorously with the full force of the law, even though the law is being misapplied". As part of this tactic to criminalise humanitarian work, Binder's case is "paradigmatic, but not necessarily exceptional".
Whether the criminalisation of humanitarian activities as a means of deterrence is part of a policy strategy to maintain autonomy over Greek migration policy remains to be seen. But the evidence is clear – the efforts by Greek authorities to apply pressure on humanitarian organisations are working. Even the humanitarian organisation that Binder worked for, the International Emergency Response Center, is no longer operational.
ReSOMA (Research Social Platform on Migration and Asylum) has researched the sharp rise in criminalisation of activities helping migrants and refugees in Europe. Their study found that between 2015 and 2019, at least 158 individuals across eleven European countries were investigated or formally prosecuted for providing humanitarian assistance to migrants and refugees.
What kind of trafficker alerts the coast guard to the location of the incoming migrant boats?
Over the course of two months' requests for comment, the Secretariat General for Public Diplomacy and Greeks Abroad Office at the Ministry of Foreign Affairs has not responded to requests for comment from The University Times. The Police Directorate of Lesvos, Security & Foreign Persons' Office and the Hellenic Coast Guard did not respond to requests for comment. FRONTEX declined to comment.
An online petition has been organised to demand that the Greek justice minister drop the charges against Binder and his co-defendants in advance of the trial on 18 November. But as new thresholds are crossed to maintain control over Greek borders, however, humanitarian workers like Binder may be casualties in the political crossfire of migration policy.
Update: 02:37pm, November 18th, 2021
Sean Binder's trial has been postponed due to a lack of Greek-English translators. A date for the resumption of the trial has not been set.