We need to talk about Europe. Or, more specifically, we need to talk about how much we talk about Europe.
Over the past decade, efforts have been made to change the teaching material in Trinity to be less focused on the European continent. But questions remain about the future trajectory of course and curricula that move away from the traditionally dominant Eurocentric academic discourse.
The College was founded in 1592 during a significant inter-cultural period. The two most influential areas in Trinity for the study of regions outside of Europe are the Al Maktoum Centre for Middle Eastern Studies and the Centre for Asian Studies.
ADVERTISEMENT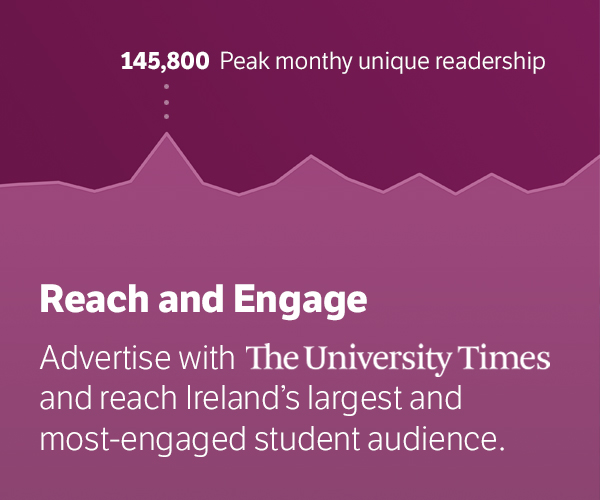 The Al Maktoum Centre for Middle Eastern Studies, established in 2019 is funded by the Dubai Royal family. While the Near and Middle Eastern Studies department has offered a bachelor's degree in Middle Eastern, Jewish and Islamic Civilisations for the past ten years, the new Al Maktoum Centre has introduced a brand new master's degree, "The Middle East in a Global Context".
Trinity's centre for Asian Studies now offers a master's degree in Chinese Studies as well as language electives in Japanese and Korean. But largely speaking, a Trinity education is still rooted in western ways of thinking and European-based. Despite the cultural inclusion in an expanding arena of knowledge as well as access to original historical accounts, why is it that Trinity students have only started to seriously engage in courses dedicated to the study of non-European regions in the last two decades?
We want to highlight a different perspective of the MENA region that is different from pre-existing trends of orientalism, cultural hegemony, and imperial legacies that exist in western thought
To answer this question, we must look at the gradual inclusivity of non-European studies over time. Dr Zuleika Rodgers is the head of the Department of Near and Middle Eastern Studies who completed her undergraduate and postgraduate studies at Trinity. Speaking to The University Times, Rodgers explains that "Trinity always had scholars of Eastern languages from its foundation, both ancient and contemporary. There were experts in Farsi, Sanskrit, and even in Hieroglyphics and Cuneiform". She notes important figures in Trinity's Middle Eastern Studies, including 19th-century professor Mir Owlad Ali and Jacob Weignreen, a professor of ancient Hebrew in the 1930s.
"Weignreen had written grammar books in Classical Hebrew which has been translated into many languages including Korean and Braille, knew modern Hebrew and at the time of his death was writing a grammar of classical Arabic."
Rodgers did not pursue Middle Eastern studies during her undergraduate degree, but she explains that she had an interest in antiquital studies. "There was a very big division between those who studied ancient history [Greece and Rome] and those who studied Near Eastern studies", she explains. "In the late 90's [it] was a part of a government funded project called 'Mediterranean Near Eastern Studies' which brought together these scholars. This brought my work together as I wrote my PhD on Flavius Josephus who had been involved in a war against Rome and wrote in Greek."
When asked if the numbers of students demonstrating interest in Near and Middle Eastern studies, Rodgers responded in the affirmative. Although interest is "definitely growing", however, criticism endures about the vastness of disciplinary access.
Tayeeba Ahmed is the editor in chief of the Trinity MENA review, a Trinity journal dedicated to the study and analysis of the Middle East and North Africa. She explains that MENA is "the first journal at Trinity that highlights news specifically pertaining to what we refer to as the Middle Eastern and North African region. The fact that this journal exists as a recognised publication is a great accomplishment. It means that people at Trinity care about non-western centric news – there is an appetite for holistic global affairs reading material and research".
As an old European college, Trinity's curriculum originally centered on a western, Christian-based perspective when delving into education
"The journal's launch and ongoing operation serves as a testament to how Trinity and its constituents are further expanding their interests in foreign sociocultural affairs", says Ahmed. However, she explains that "a sobering reality" of her position at MENA is that "this was only created earlier this year, considering the hundreds of years Trinity has existed".
Although providing an outlet for students at Trinity "to learn about global affairs relating to the MENA region", one of her primary goals is "to bolster attention and support for non-western centric international affairs in a manner that is both consistent in growth yet sustainable. I believe this will help shape a more equitable and less European-centric culture of output in regard to research and excellence produced by TCD in the coming years".
Accessibility, she explains, is paramount. Ahmed is certain that transparent discussion must remain a central tenet of the work that the MENA journal undertakes. "The MENA region is often stereotyped as a war-torn, destitute region by people who have only viewed the region from the perspective of western mainstream news outlets. By forming this journal, our primary goal is to counteract through fact checking and use of varied perspectives and not reproduce dominant, conventional stereotypes and depictions of the global south. We want to highlight a different perspective of the MENA region that is different from pre-existing trends of orientalism, cultural hegemony, and imperial legacies that exist in western thought."
In dismantling such misconceptions and stereotypes, they hope "to broadcast the journal to as many people as possible and foster an interactive environment to further engage and increase an appetite for learning about the global south. Our Instagram, for example, will have podcasts and other types of programming and resource recommendations to highlight the sociocultural affairs of this diverse region".
When asked about Trinity's gradual implication of non-European courses, she said: "The answer to that lies somewhere in Trinity's history. As an old European college, Trinity's curriculum originally centered on a western, Christian-based perspective when delving into education. When other cultures or religions were included, they would be used as a means of comparison, often in order to emphasise the "superiority" of western culture. This marketisation of non-western culture as inferior further exacerbated the notion that European thought and the rest of the Global South were incompatible. And this continued on for hundreds of years."
There is a lack of Japanese books at Trinity's libraries. In certain institutions , Japanese is one of the great languages of science and has engaged in scientific research of all disciplines
It is in part due to "professors and students who advocate for a diverse selection of courses and student interest groups and societies, along with Trinity's openness to institute new programs, [that] the college is making great progress in creating non-European specialties and courses", Ahmed explains. Diversifying course availability, curricula and academic voices will be central steps forward.
Nathan Hill is the head of the Department of East Asian Studies. Speaking on why he thinks Chinese studies is a field of significant interest he said that "politically, Ireland's exports to China have increased by seven per cent. China is the second-largest economy in the world. Ireland and people in Ireland have to deal with China in a reformed way. There's a tendency to default to listening to anglophone views of China, it's important for countries to develop their own assessments".
"Trinity was founded in 1592. In the case of Japanese there is a lack of Japanese books at Trinity's libraries. In certain institutions , Japanese is one of the great languages of science and has engaged in scientific research of all disciplines. So no matter what your field is as a scientist it would be good to know Japanese. However, we only offer one term of Japanese at Trinity."
"India and Southeast Asia should be added at some point. The classical language of ancient India, Sanskrit, is not offered at trinity as goes with Latin, Greek and old Irish. It doesn't seem the departments understand that all these languages are connected."
"The MPhil was first offered in 2014 when a donation was made to start the centre of East Asian Studies. Irish universities have been using the same mindset as the UK", Hill explains. "One of the roles that the Centre for Asian Studies serves is to signal to East Asian students that we have a centre. The question is how do we expand on this to make it a reality – what should the next step be?"