Trinity College Dublin Students' Union (TCDSU) and the Union of Students in Ireland (USI) joined around 2,000 people at a march for climate justice at the Garden of Remembrance.
The rally was organised by the COP26 Coalition Ireland, which is leading calls for climate action and mobilisation as CO26 takes place in Glasgow this week and next. Trinity's Environmental Society and Trinity Vincent de Paul were also in attendance.
Speaking to The University Times, TCDSU President Leah Keogh said that the union has a long-standing history of advocating for climate justice.
ADVERTISEMENT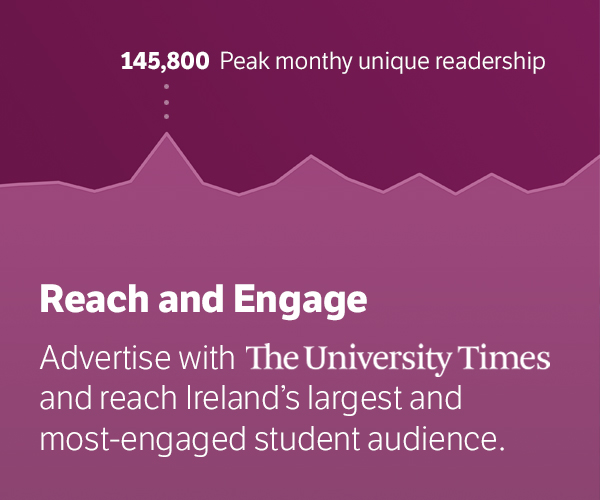 "Hopefully we can see some tangible changes that contribute to climate justice and not just that lip service we see, potentially at the UN climate conference in Glasgow", she said.
Keogh said that Trinity has not taken significant action to cut its own carbon emissions by 50 per cent by 2030, which it has pledged to do. "The Vice Provost for Biodiversity is a welcome change, it's something we hope to see bring about more change within the College."
"There have been more local initiatives like the compost bin pilot last year, but we need to see that upscaled and rolled out beyond College", she added. "We need to make it easier for students to engage."
"Trinity Ball got very close to being plastic free a couple of years back and was cancelled [but] we're hoping to keep up that momentum."
Keogh also pointed to the number of car-parking spaces on campus, and the need to encourage staff to commute by public transport instead. She said the union welcomed the introduction of a new, reduced fare system for people under 25 as part of Budget 2022.
Marching down O'Connell St, protesters chanted: "Carbon tax is not the way, make the real polluters pay."
USI President Clare Austick told The University Times that students are passionate about climate justice, and "frustrated that not enough is being done in this area by the government and by world leaders".
"Year on year", Austick said, "we hear about the drought and all the harm that climate change is doing … we need to make sure that future generations do not feel the effects of climate change. We want people to have healthy, quality lives and climate change is a huge threat to that".
"Enough is enough", she said.
She added that colleges and universities have a significant role in combatting climate change, through policies such as labelling bins, reducing reliance on single-use plastics and "making sure that people are educated on climate change".
The demonstration was organised as part of a global day of protests and rallies for climate action.
Two Trinity professors are taking leading roles in several COP26 summit sessions, with other College academics attending a number of events.
Botany Professor Catherine Farrell will co-ordinate a session at the United Nations Environmental Programme Peatlands Pavilion on November 10th and will participate in events throughout the two weeks.