Earlier this month, Trinity Fashion Society (Fashion Soc) announced the introduction of its latest fashion-forward venture, 'Campus Couture'. The initiative, which features on the society's Instagram, was dreamed up by two of Fashion Soc's social media ambassadors, Juno McCluskey and Ryan Byrne. Trinity is renowned for having high standards when it comes to fashion and has always encouraged self-expression. McCluskey and Byrne spoke to The University Times about how they are giving the trends of Trinity a platform.
According to Byrne, the 'Campus Couture' initiative is "Fashion Soc's way of showcasing the diverse fashion sense and insane style trinity students possess". The concept is simple – every week, members of the social media team keep their eyes peeled for "stand out fashion statements" and photograph them. At the end of the week, the team comes together to choose ten of their favourite ensembles from the week and photos of the outfits are then displayed on the Fashion Soc's Instagram page, @fashionsoctcd. 'Campus Couture' is posted every Friday and the photos have garnered the most 'likes' of any of the society's posts to date.
One of the aims of 'Campus Couture' is to promote self-expression and individuality through clothing. Fashion Soc hopes to display the diverse styles that grace our campus every day. The team are aware of the creative block students can face when trying to put together an outfit so they also hope this initiative will provide people with some inspiration when they're lacking creativity.
ADVERTISEMENT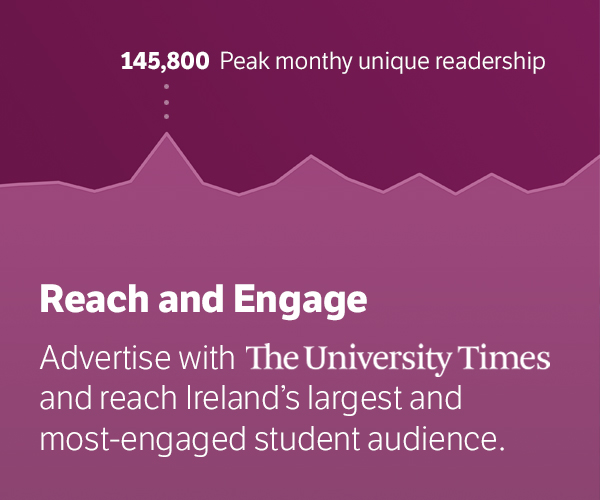 The initiative aims to showcase the non-academic side of our prestigious university and remind people that college is the perfect place to learn about oneself and one's true identity. "Trinity is a place to express and embrace your individual style and interests", says Ryan. Fashion Soc believes that its promotion of distinct style will offer people an outlet to become experimental with their own style.
So, what qualifies as 'Campus Couture'? Fashion Soc wants to make it abundantly clear that it does not mean 'couture' in the conventional way, i.e. luxury brands and designers. McCluskey explained: "The most important thing for us when finding outfits for our posts is that we can see that someone really cares about what they are wearing." They wish to showcase students who express themselves through their style.
Through their new initiative Fashion Soc have been able to identify some of the most popular trends on campus. Given the time of year, the team has mostly been dealing with outerwear. The most popular choices this year have been the time-tested, reliable North Face Puffer jacket. An alternative to this which has proven to be very popular this year is the afghan coat. These cosy jackets are considered a wonderful statement piece by Fashion Soc. There has also been a notable increase in the popularity of hats, especially fur hats, which, coincidentally, Fashion Soc's chair, Chioma Muoneke, designs and sells through her Instagram @furuandme. Alongside these trends, Juno observed "a lot more colour around campus this year", which is a refreshing approach to winter clothes as they are often duller in tone.
Fashion Soc wishes to remind you that fashion has no rules or requirements and the same goes for 'Campus Couture'. The most important thing when it comes to your own campus couture, whatever that means to you, is that you feel good in it. Fashion is an excellent medium for us to express ourselves and the best way to do that is by incorporating your own sense of self into your clothes. Keep expressing yourself authentically and one of these days you may be immortalised in the Fashion Soc's 'Campus Couture' hall of fame!